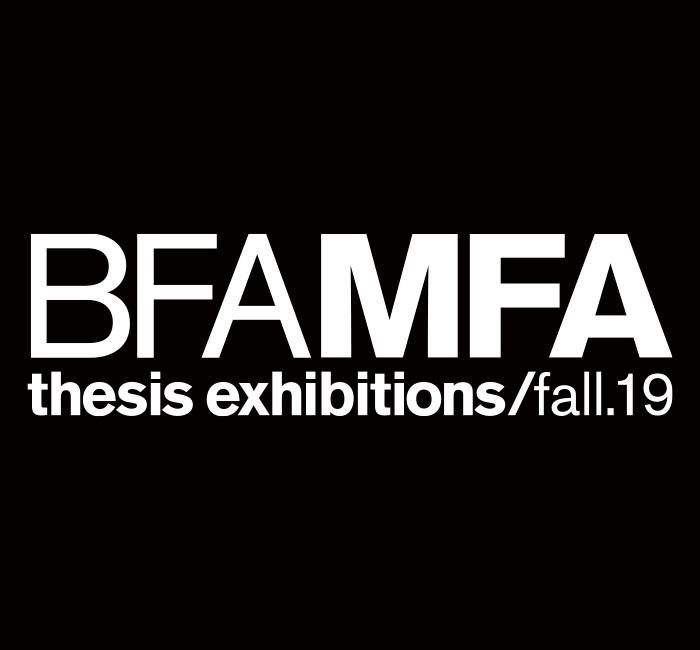 .
Curated by art faculty and students
December 6–15, 2019
Alice & Horace Chandler Gallery and North Gallery
At the end of each semester, the Dorsky Museum is proud to exhibit new artwork by students earning Bachelor of Fine Arts and Master of Fine Arts degrees. The thesis exhibitions are the culmination of the students' fine art studies, akin to the final exam, research project, or dissertation required of students earning liberal arts or science degrees.
BFA and MFA students have worked with one another, faculty advisors, and the Museum team to plan this exhibition, each student designing and installing their own work. It is our honor to showcase the talent of these emerging artists.
Jenna Annunziato | Victoria Carrature | Abbey Fisher | Echo S. Goff | Zhané Lambert | Brendan Mark | Heather Michaud | Jay Natkin | Sophie Potter | Victoria Robustello | Chelsea Vierstra | Gabrielle Witkowski | Ryan Young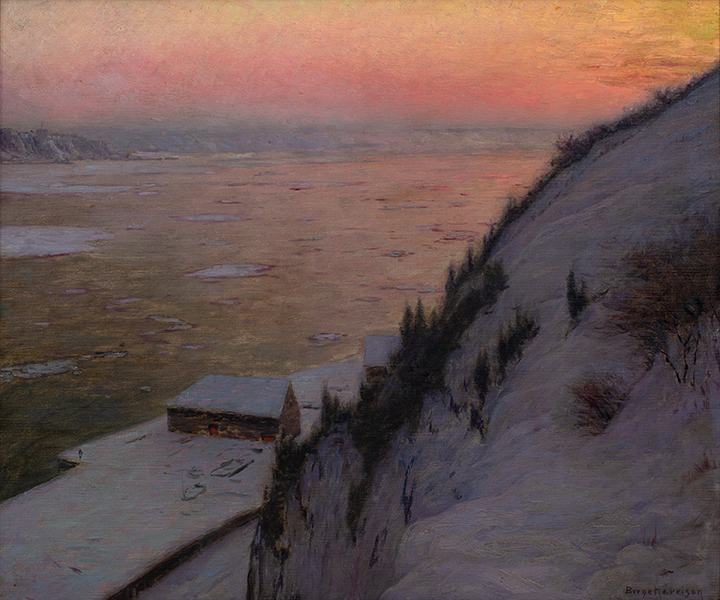 Birge Harrison, St. Lawrence River Sunset, n.d., New York State Museum, Historic Woodstock Art Colony: Arthur A. Anderson Collection
Curated by Karen Quinn
August 28 – December 8, 2019
Morgan Anderson and Howard Greenberg Family Galleries
Tonalism has long been considered a conservative late 19th-century approach to painting, often discussed as the antithesis to Impressionism. Recent publications have begun to reconsider Tonalism as innovative in its approach to representation both conceptually and as realized, an approach that helped to lay the groundwork for modernism and contemporary art. This exhibition repositions Tonalism in this new context.
Many of the works included in this exhibition will be loaned by private collectors, thereby offering viewers the chance to see works that are not in the public domain.
Organized by the Samuel Dorsky Museum of Art and the New York State Museum.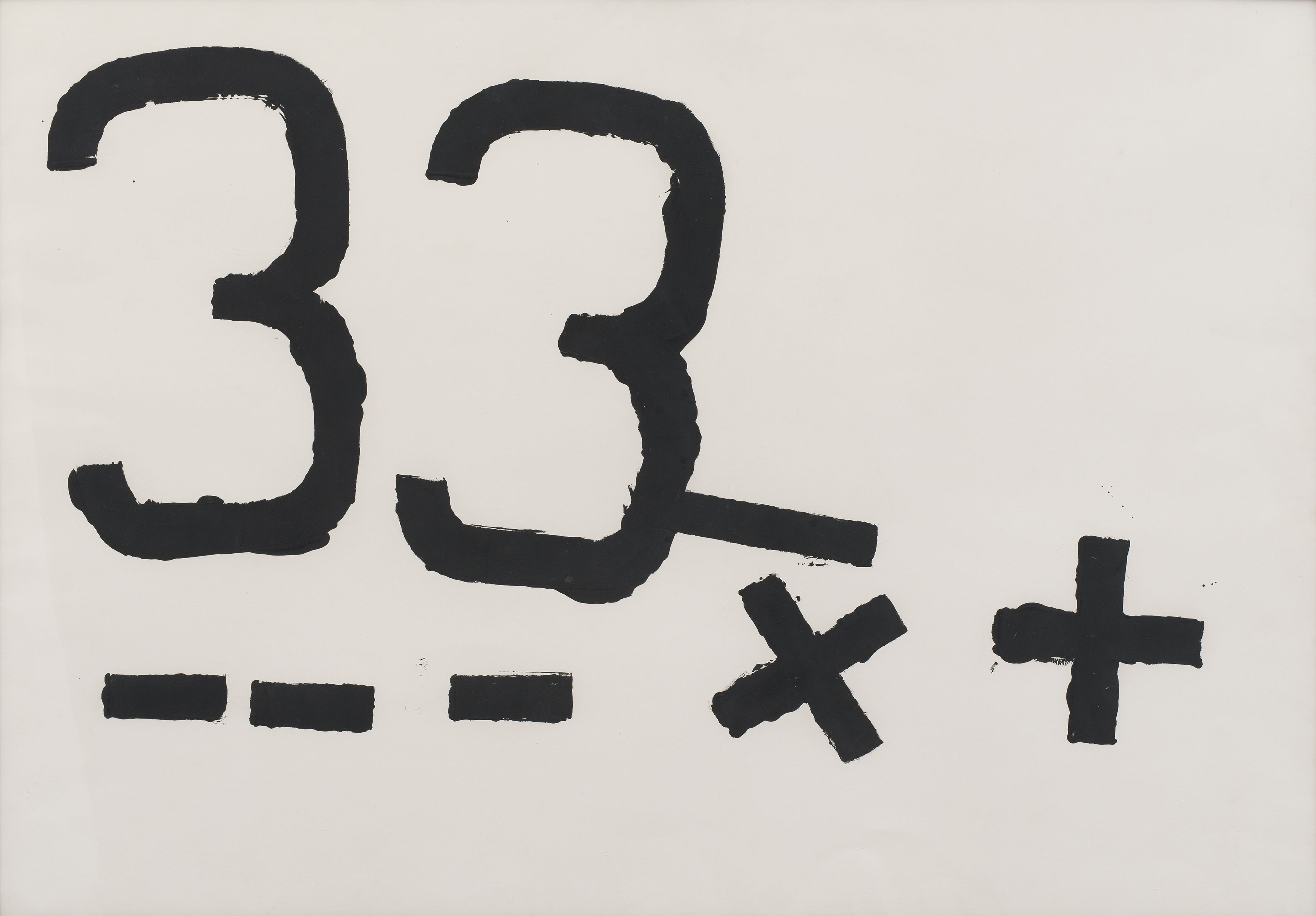 Jannis Kounellis, Segnali [Signals], 1960, courtesy the Olnick Spanu Collection, New York
Curated by Francesco Guzzetti
August 28 – December 8, 2019
Sara Bedrick Gallery
On loan from Magazzino Italian Art, this exhibition will bring together the work of three artist who are part of the Olnick Spanu Collection: Alighiero Boetti (1940–1994), Pier-Paolo Calzolari (b.1943) and Jannis Kounellis (1936–2017) and will feature mixed media works on paper.
Magazzino Italian Art is a museum located in Cold Spring, New York, devoted to Postwar and Contemporary Italian art. Magazzino, meaning "warehouse" in Italian, was co-founded by Nancy Olnick and Giorgio Spanu.
Organized by the Samuel Dorsky Museum of Art and Magazzino Italian Art Foundation.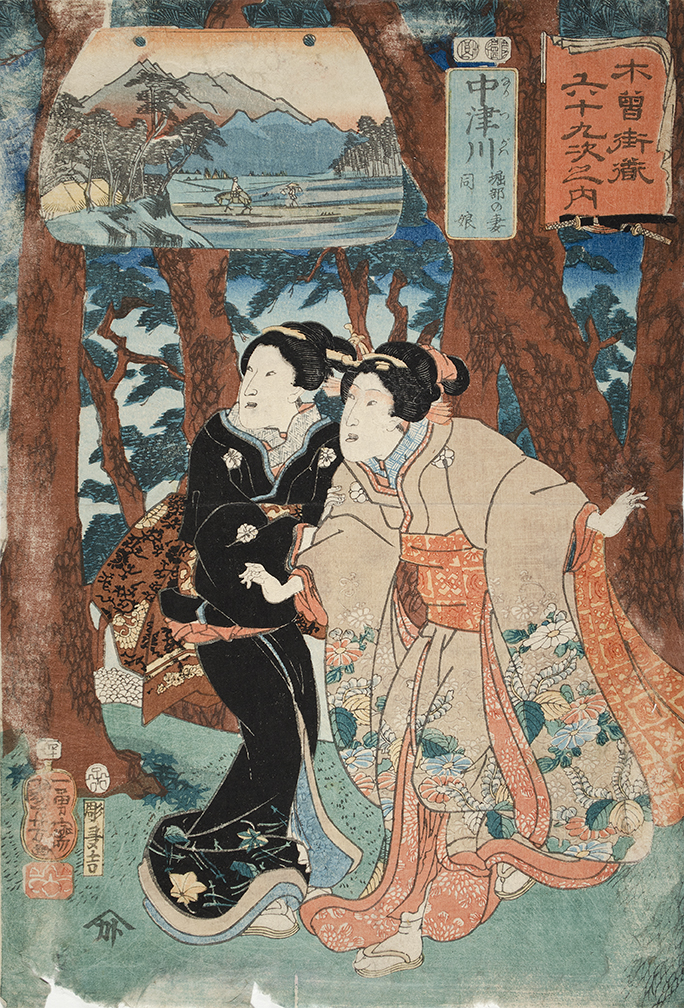 Kitagawa Utamaro, Untitled (from the series "Twelve Types of Women's Handicraft"), 1798–1799, Samuel Dorsky Museum of Art, gift of Dr. Hugo Munsterberg, 1966.009
Curated by Elizabeth Brotherton, Associate Professor, Art History, SUNY New Paltz
August 28 – December 8, 2019
Seminar Room Gallery
Ukiyo-e, translated as "pictures of the floating world," while not strictly a movement in the sense of being the product of closely aligned artists setting out to make an artistic statement, do comprise a constantly evolving body of works that could only have been produced in the unique context of Edo Japan (1600–1868) and its mingling of newly confident artisans, leisured samurai, and a growing urban audience.
This exhibition, drawn from the Dorsky Museum collection and held in conjunction with the 2019 meeting of the New York Conference on Asian Studies, includes a range of ukiyo-e woodblock prints that were mostly produced during the later stages of this movement, when the shifting function of the prints, combined with greater censorial control of their content by the government, brought about an increasing variety in type and subject matter. Between roughly 1750 and 1850, ukiyo-e prints moved well beyond the representation of their core subject matter of courtesans and actors (through which they helped create a celebrity culture with similarities to our own), and broadened out to include such themes as literary illustration and commentary, traditional folk tales that often had political subtexts, landscapes, and eccentric self-expression.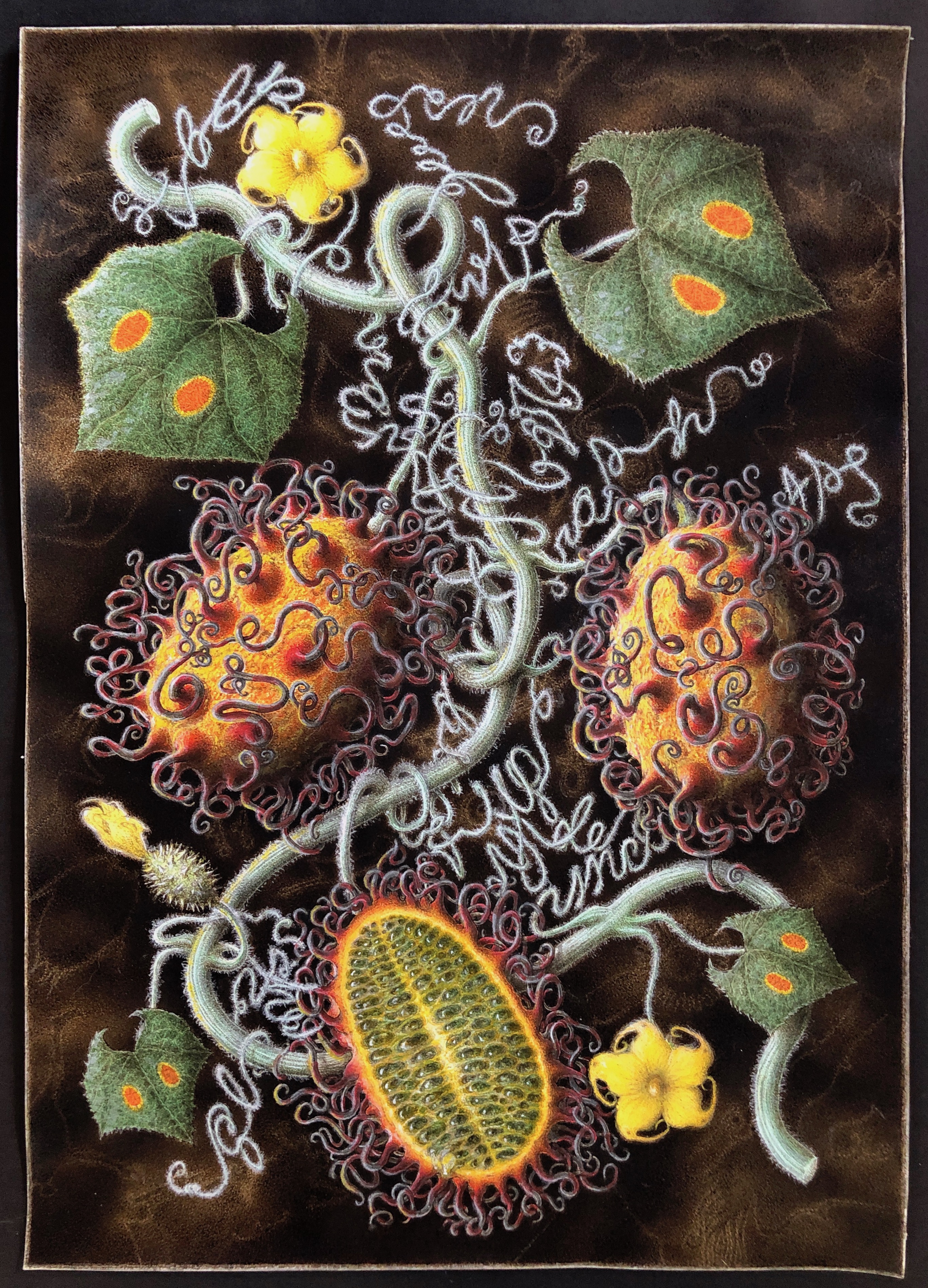 Scott Serrano, Professor Hitchcock's Tentacled Jelly Mellon, 2018, courtesy the artist
Curated by Alyson Baker and Candice Madey
June 15 – November 10, 2019
Alice and Horace Chandler Gallery and North Gallery
The 2019 edition of the Hudson Valley Artists series is titled Madness in Vegetables: Hudson Valley Artists 2019. It calls for works that address the political and civic implications of choosing a rural life; the enticing beauty and repellant brutality of nature; our ever-changing climate; the wild character of plants, gardens, forests, and fauna; the relevance, power and forms of anthropomorphic mythmaking; and poetic and fantastical interpretations of the woodlands.
Exhibiting artists:
Bob Barry | Julie Evans | Mara Held | Virginia Lavado | Elisa Lendvay | Scott Serrano | Claudia McNulty | David Nyzio | Phyllis Gay Palmer | Libby Paloma | Lauren Piperno | Jackie Shatz | Linda Stillman | Jean-Marc Superville Sovak | Christina Tenaglia | scrap wrenn | Roberta Ziemba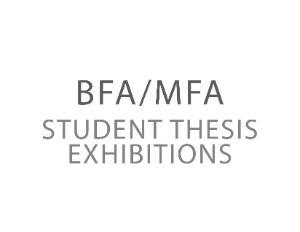 .
Curated by art faculty and students
April 26 — May 21, 2019
Alice & Horace Chandler Gallery and North Gallery
At the end of each semester, students earning Bachelor of Fine Arts or Master of Fine Arts degrees exhibit art work in the Museum. The thesis exhibition is akin to the final exam, research project, or dissertation required of students earning liberal arts or science degrees.
The BFA and MFA students have worked with one another and with faculty advisors and museum staff to plan these exhibitions; each student has completed the design and installation of their own work.
BFA: Kaitlyn Antoniadis | Amanda Aponte | Julia Betts | Kaitlyn Burch | Jack Burnham | Marissa Contelmo | Julianne Farella | Brandon Fiege | Sari Friedman | Shale |Zhike Gan | Isa Karis | Joseph Kattou | Liz Leupold | Brendan Komarek | Jingdi Ma | John William Murphy | Arielle Ponder | Irene Raptopoulos | Jonathan Renino | Alejandra Salinas | Marco Venegas
MFA : Sylvie Lissa Alusitz | Julia Arvay | Emily Brownawell | Xiao Chen | B Jensen Hale | Tamar Hedges | Amanda Heidel | Lynn Herring | Bora Kim | Geuryung Lee | Betsy Lewis | Ruizhi Li | Rosa Loveszy | David Munford | Megumi Naganoma | Heather Rosenbach | Jolynn Santiago |Andrew Sartorious | Sharon Strauss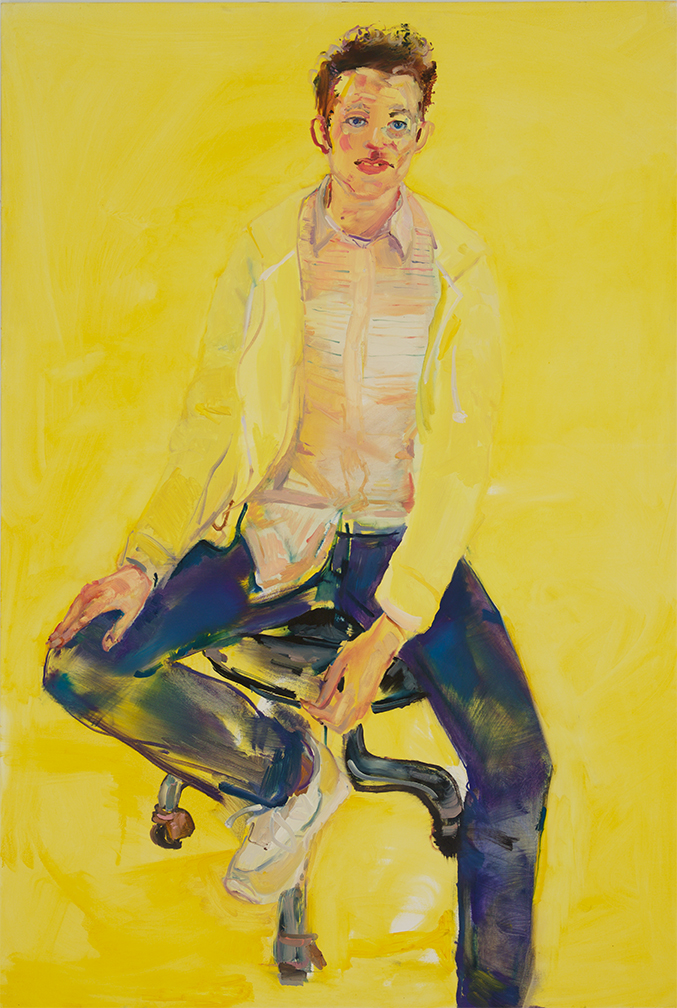 Angela Dufresne, Kerry Downey, 2016, courtesy the artist
Curated by Melissa Ragona and Anastasia James
February 9 – July 14, 2019
Morgan Anderson Gallery and Howard Greenberg Family Gallery
What's in a face? In Angela Dufresne's hands, a face is sometimes stretched to its absolute limits, becoming landscape, becoming monstrous, becoming pure color. Just My Type is a study in the topology of the face, as it transforms and morphs, never standing still long enough to zero in on a fixed "type." The typologies in her paintings are hybrid machines; they threaten "categories" that identify us by normative names or force us into vulnerable positions. Dufresne wields heterotopic narratives that are non-hierarchical and perverse and poignantly articulate, porous ways of being in a world fraught by fear, power, and possession. Known for her impressive tableaux vivants that are both grandiose and humble, Just My Type: Angela Dufresne will feature intimate and rarely exhibited portraits of the artist's friends, family, and community, as well as phantasmagoric beings that challenge our understanding of what makes a type.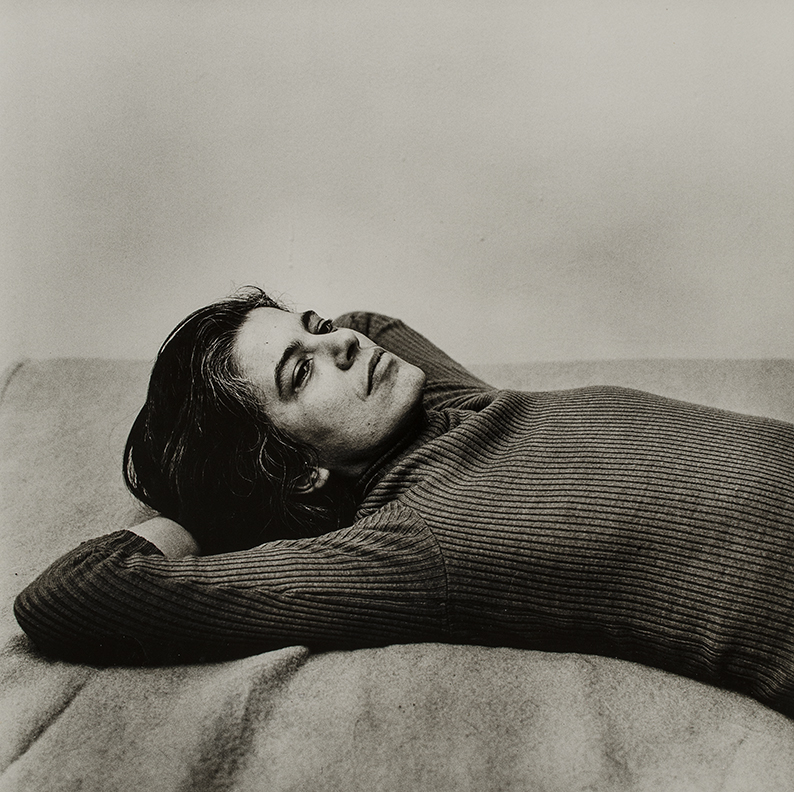 Peter Hujar, Susan Sontag, 1975, © 1987 The Peter Hujar Archive LLC; Courtesy Pace/MacGill Gallery, New York and Fraenkel Gallery, San Francisco
Curated by Wayne Lempka
February 9 – July 14, 2019
Sara Bedrick Gallery
Through the generosity of former New York City gallery dealer Marcuse Pfeifer, The Dorsky Museum is the recipient of a major gift of 19th and 20thcentury photographs representing some of the leading artists in the history of the medium. This exhibition will showcase over fifty photographs from the Pfeifer gift while tracing both the evolution of the medium and celebrating the generosity of the donor.

Beginning in the late 1970s, Marcuse Pfeifer was one of the first gallery dealers in New York City to exclusively show photographs. Her gallery gained the reputation as being one of the very few spaces where one could not only view but purchase images from both well-known and up-and-coming artists. Through Pfeifer's efforts she was instrumental in helping to promote the medium of photography as an art form.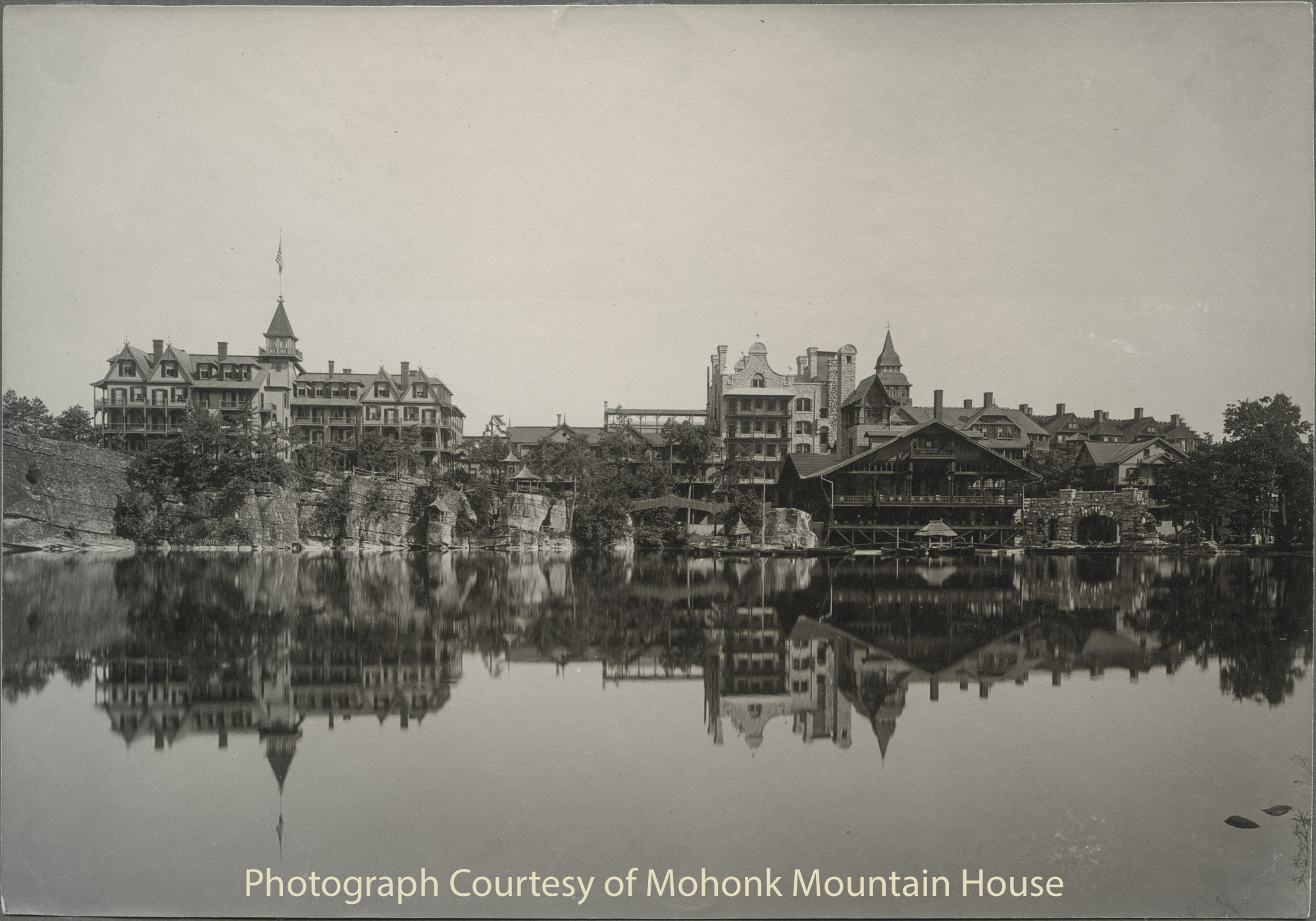 F. D. Lewis, Mohonk Mountain House, 1899, courtesy the Mohonk Mountain House
Curated by Kerry Dean Carso
February 9 – July 14, 2019
Seminar Room
To celebrate the 150th anniversary of the founding of Mohonk Mountain House, this small exhibition features art, photographs, postcards, and ephemera related to Mohonk and the Shawangunks, with contributions from students in Professor Kerry Dean Carso's fall 2018 art history course, "Art of the Hudson Valley."
In 1869, Alfred Smiley made his first visit to Lake Mohonk and convinced his twin brother Albert to purchase Stokes Tavern, an inn on the lake. Under the Smiley family's management, the tavern evolved into Mohonk Mountain House, an eclectic architectural assemblage of towers, balconies, and porches. A wonderland of picturesque carriage trails dotted with rustic summerhouses allowed guests to explore the mountain and lake scenery. Today Mohonk Mountain House transports guests to the heyday of the mountain house era, while also providing modern amenities.
Students have researched and written about images from the early days of Mohonk to the recent past, exploring themes such as art and architecture, landscape design, and recreational activities.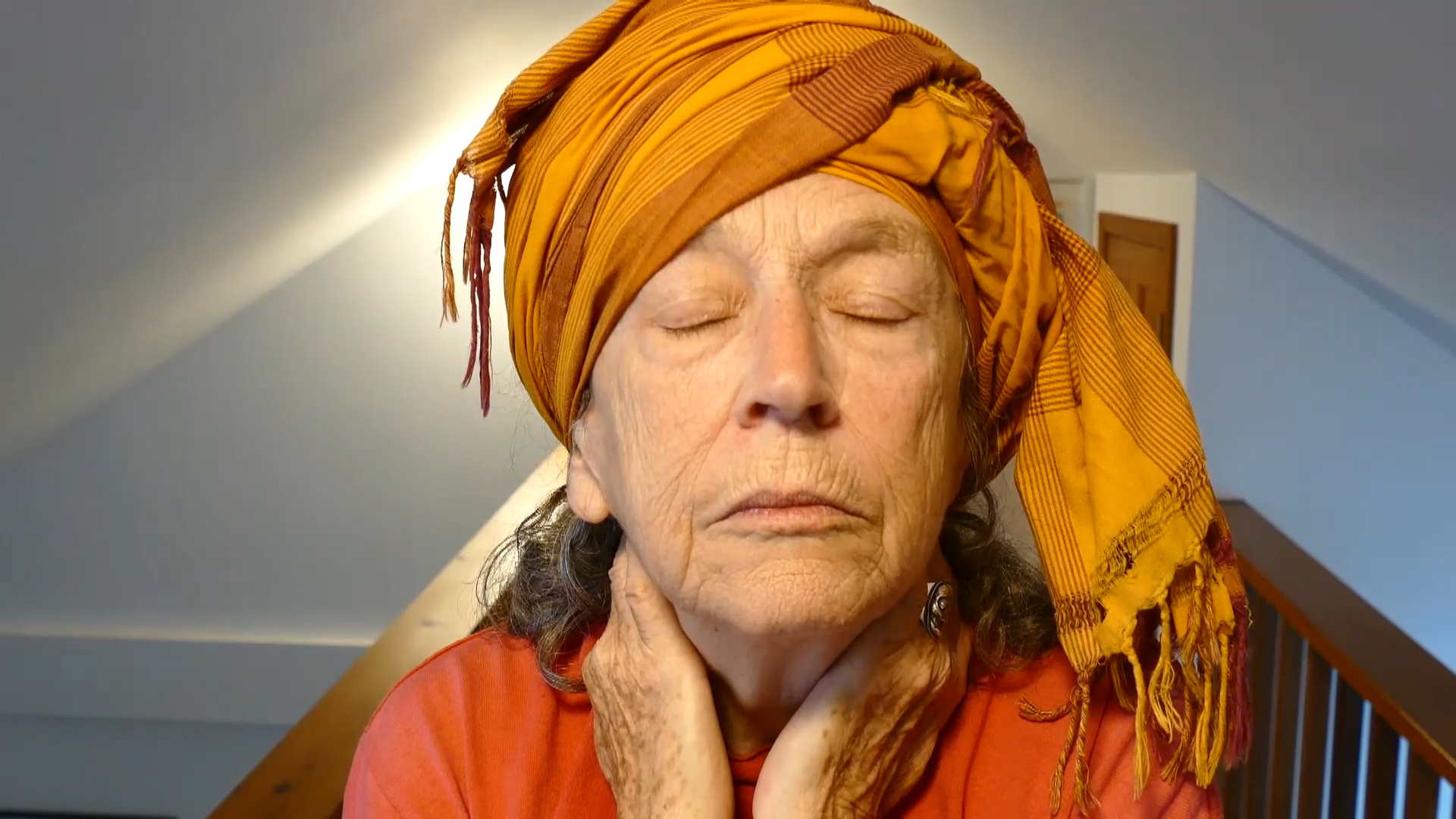 Linda Mary Montano, I'm Dying–My Last Performance, 2015, video still copyright of the artist, courtesy of Video Data Bank, www.vdb.org, School of the Art Institute of Chicago
Curated by Anastasia James
January 23 – April 14, 2019
Alice and Horace Chandler Gallery and North Gallery
Linda Mary Montano (b. 1942, Saugerties, NY) is a pioneer in contemporary performance art and her work since the mid 1960s has been critical in the development of video and performance by, for, and about women. Attempting to dissolve the boundaries between art and life, Montano's work explores her own art/life through shared experience, role adoption, and intricate life altering ceremonies, some of which last for many years. This exhibition highlights Montano's rarely screened video work, alongside new commissions and a performance that address acts of healing and issues surrounding death.