Curated by SUNY New Paltz Printmaking Students
Juan Genovés, Untitled, from "El Lugar Y El Tiempo," 1970, gift of the Martin S. Ackerman Foundation, 1979.015.013c

This exhibition was curated by graduate and undergraduate printmaking students in the School of Fine Arts at SUNY New Paltz. It was conceived as an educational complement to the Benjamin Wigfall & Communications Village exhibition, and a way of providing a broader context, both technical and historical, for viewing the work. In selecting prints to display, the students tried to approach the collection of the Dorsky Museum in a way that Benjamin Wigfall might have. What pieces would he have highlighted, and what artists would he have wanted represented? To continue Wigfall's mission for more diverse representation in the arts, the prints on view show what contemporary museums could look like as they work toward expanding their collections to be more inclusive.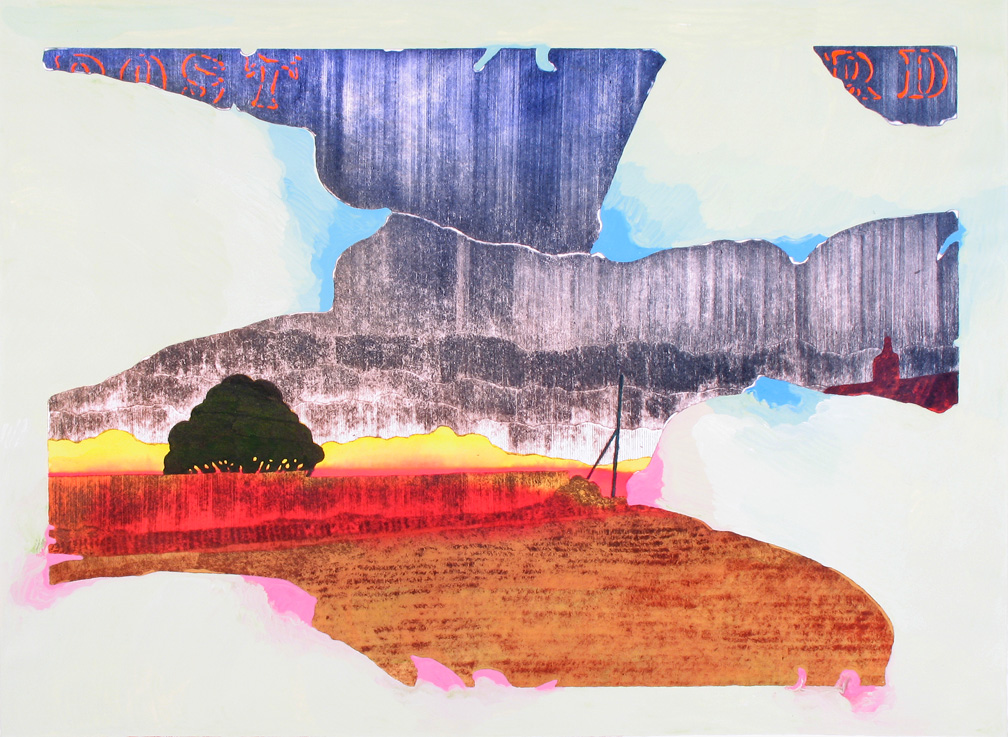 Jan Sawka, Post Card #35, 1990, gift of Dorsky Gallery Curatorial Programs, 2007.010.022.035
For Context considers printmaking as a fine art medium and clarifies for viewers how prints are produced. The students purposefully selected works that, in their diversity, cover the spectrum of printmaking techniques used by Wigfall and the artists of Communications Village. The exhibition includes Aquatint prints, etchings, lithographs, and screen prints, and their accompanying wall labels contain brief explanations of printmaking techniques in order to demystify the printmaking process and give visitors a clearer grasp of the technical vocabulary. The students were also intent on selecting prints that span the range of styles from representational to abstract, from traditional to experimental, from monochrome to colorful, in ways that reflect the vast diversity of Benjamin Wigfall's own work.