Curated by Independent Curators International
June 17 – November 12, 2023
Alice and Horace Chandler and North Galleries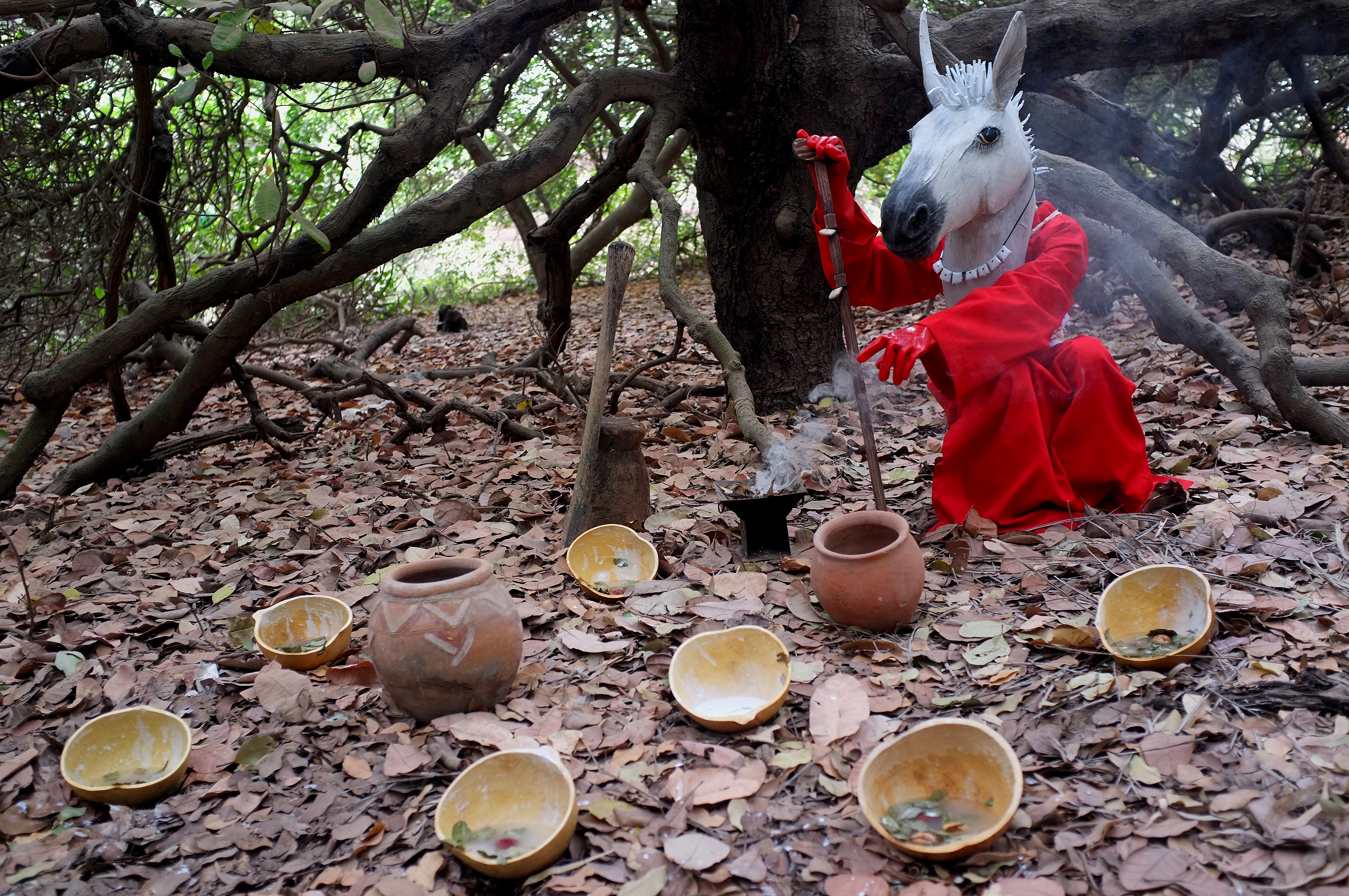 Ibrahima Thiam, Maam Ndeuk Daour Mbaye, 2020, Courtesy the artist
Notes for Tomorrow features artwork selected by 30 curators based in 25 countries around the world to reflect on a new global reality. In this cultural moment of transition, each work is a source of inspiration from the recent past and a guiding perspective for the future.
Artists included in the exhibition: Madiha Aijaz, Ernesto Bautista, Maeve Brennan, Vajiko Chachkhiani, Luke Luokun Cheng, Nothando Chiwanga, Shezad Dawood, Demian DinéYazhi', Cao Guimarães, Ilana Harris-Babou, Rei Hayama, Amrita Hepi, INVASORIX, Tamás Kaszás, Ali Kazma, A Liberated Library for Education, Inspiration, and Action (Chicago ACT Collective, Interrupting Criminalization, Undocumented Projects), David Lozano, Mona Marzouk, Joiri Minaya, Peter Morin, Omehen, Daniela Ortiz, Kristina Kay Robinson, Luiz Roque, Mark Salvatus, Yan Shi, Ibrahima Thiam, u/n multitude, and Wayne Kaumualii Westlake
Notes for Tomorrow is a traveling exhibition organized and produced by Independent Curators International (ICI) and initiated by Frances Wu Giarratano, Jordan Jones, Becky Nahom, Renaud Proch, and Monica Terrero. The exhibition was made possible with the generous support of the Andy Warhol Foundation for the Visual Arts, VIA Art Fund, and ICI's Board of Trustees and International Forum.