Curated by Helen Toomer
July 7 – November 14, 2021
Alice and Horace Chandler and North Galleries

• See a curator-led tour of the exhibition here

---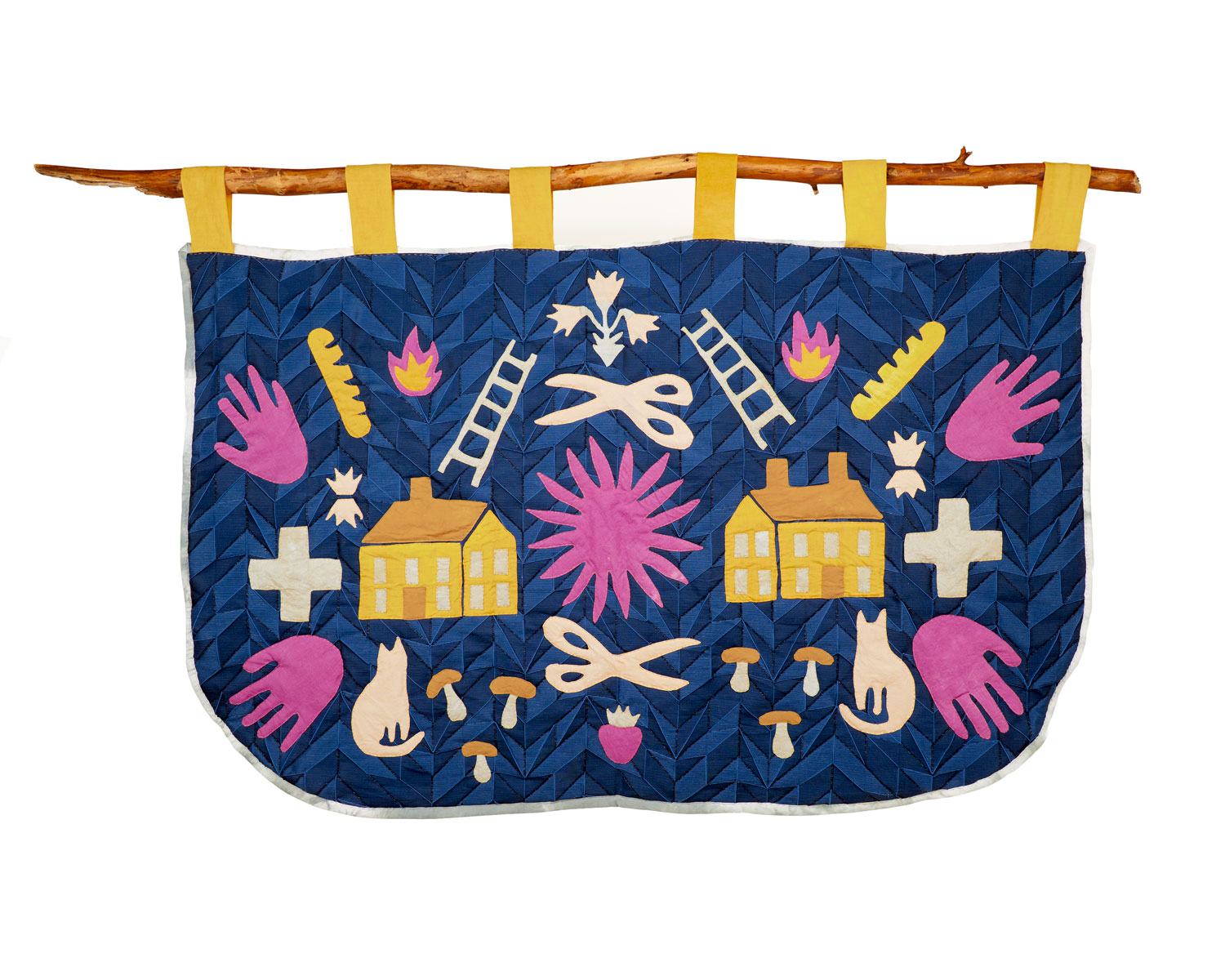 Natalie Baxter & Julia Norton, Days of Our Lives, 2021, courtesy the artist
For the 14th annual Hudson Valley Artists exhibition, curated by Helen Toomer, we invited artists to submit artwork that deals with the challenges of the past year and the re-imaginings of years to come, responding to the question "Who really cares?" asked by Marvin Gaye fifty years ago on the monumental album, "What's Going On."
It has been a year of reckoning, of questioning, of emotional and physical turmoil. We have been separated from, and confined with, our loved ones. This exhibition reflects a fractured year and the toll that both the minutiae and the monumental has had on us all.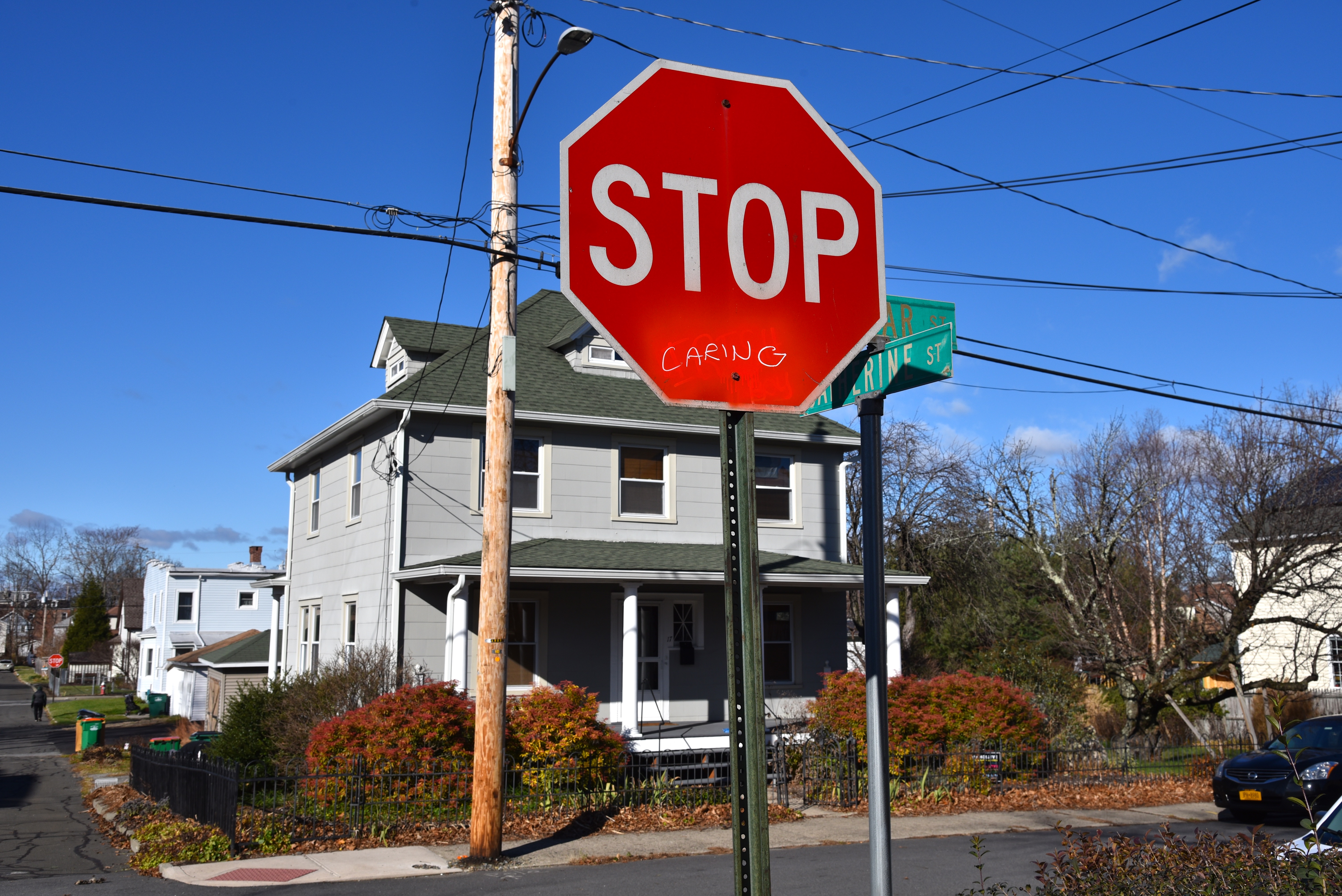 Randy Calderone, Stop Caring, 2020, courtesy the artist

This has been a challenging time. For many of us, an overwhelming amount of painful news was consumed and experienced from within our own homes, where the daily battle between being thankful for our health and angry at social injustices and isolation from loved ones, has challenged our mental health.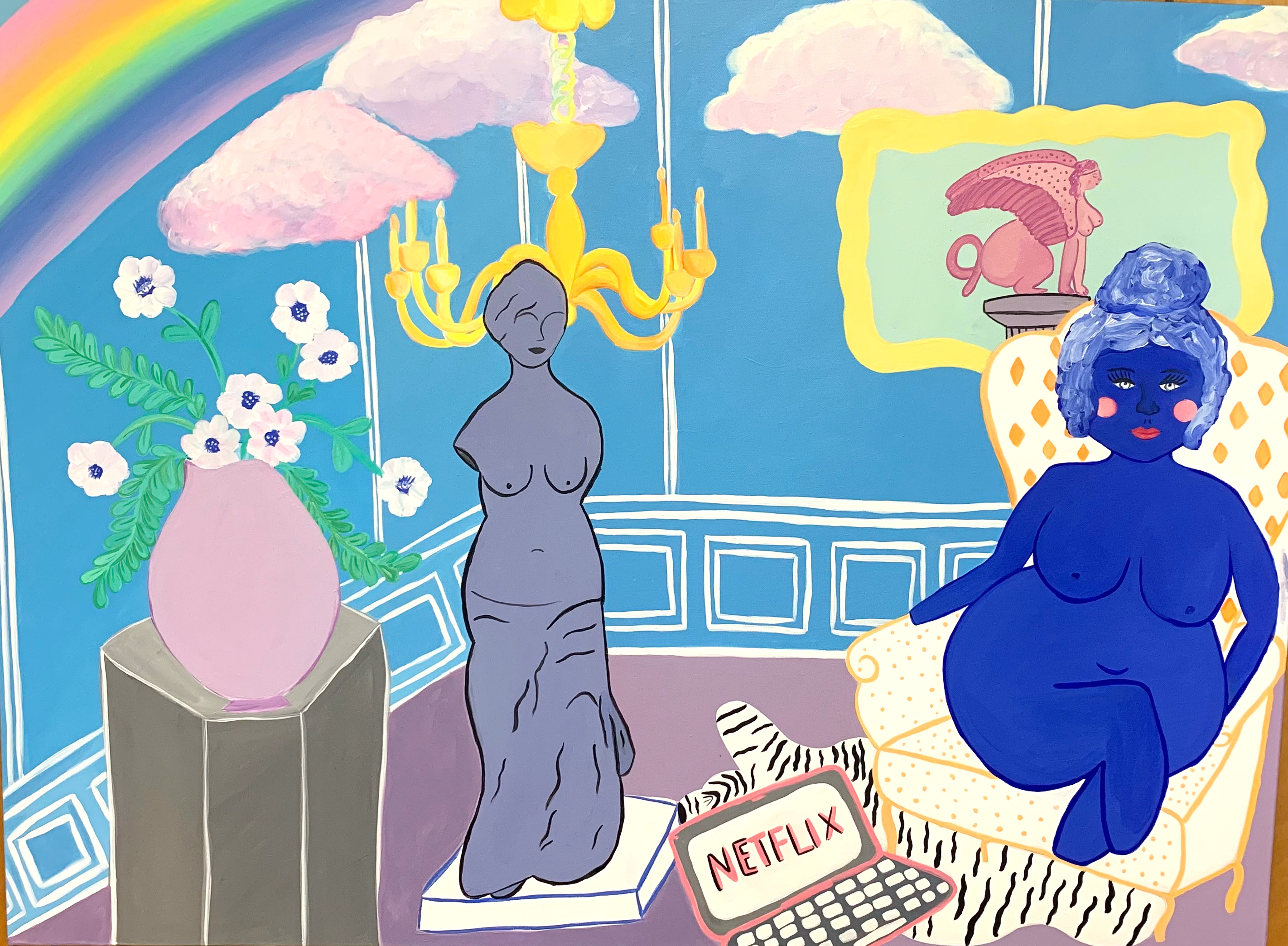 Jen Dwyer, Deborah's Living Room, 2021, courtesy the artist

The pandemic, the fight for racial justice, the trappings of domesticity, the wonder of escapism, expressions of queerness and otherness, and gratitude for art are all present here. The artwork is almost all representational; you see figures, houses, people, places, things, animals and objects, striving to be present, seen, felt, and heard.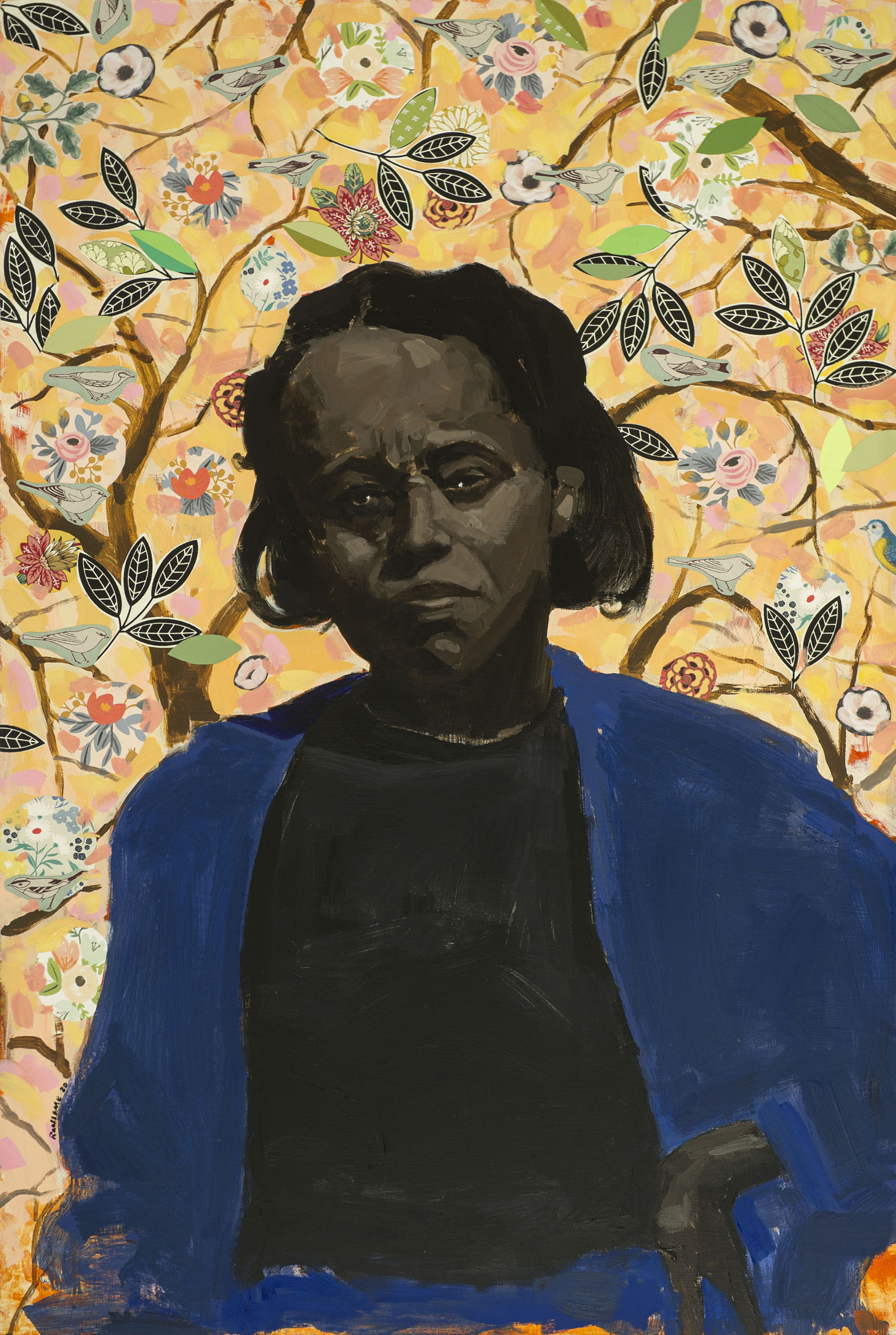 Ransome, Gee's Bend Quilter Minnie, 2021, courtesy the artist
This exhibition is a snapshot of this time, intended to spark conversations, connect people, and provide moments of reflection and hope. So we ask you to stand still and listen to Marvin Gaye's beautiful voice, his words, and ask yourself 'Who Really Cares?'
ARTISTS IN THE EXHIBITION:
Sharon Bates
Natalie Baxter & Julia Norton
Sean Bayliss
Natalie Beall
Vernon Byron III
Randy Calderone
Maureen Drennan
Jen Dwyer
Echo Goff
Carl Grauer
Norman Magnusson
Katrina Majkut
Christopher Manning
Maeve McCool
Patrick Meagher
Paul Miyamoto
Ocean Morisset
Liz Nielsen
Richard Pantell
Gina Randazzo
Ransome
Macon Reed
Marcy Rosewater
Kristen Schiele
Renee Stanko
Amelia Toelke & Andrea Miller
Karen Whitman
Click below to take a virtual tour of the exhibition