Curated by Anna Conlan
September 11 – December 12, 2021
Morgan Anderson Gallery and Howard Greenberg Family Gallery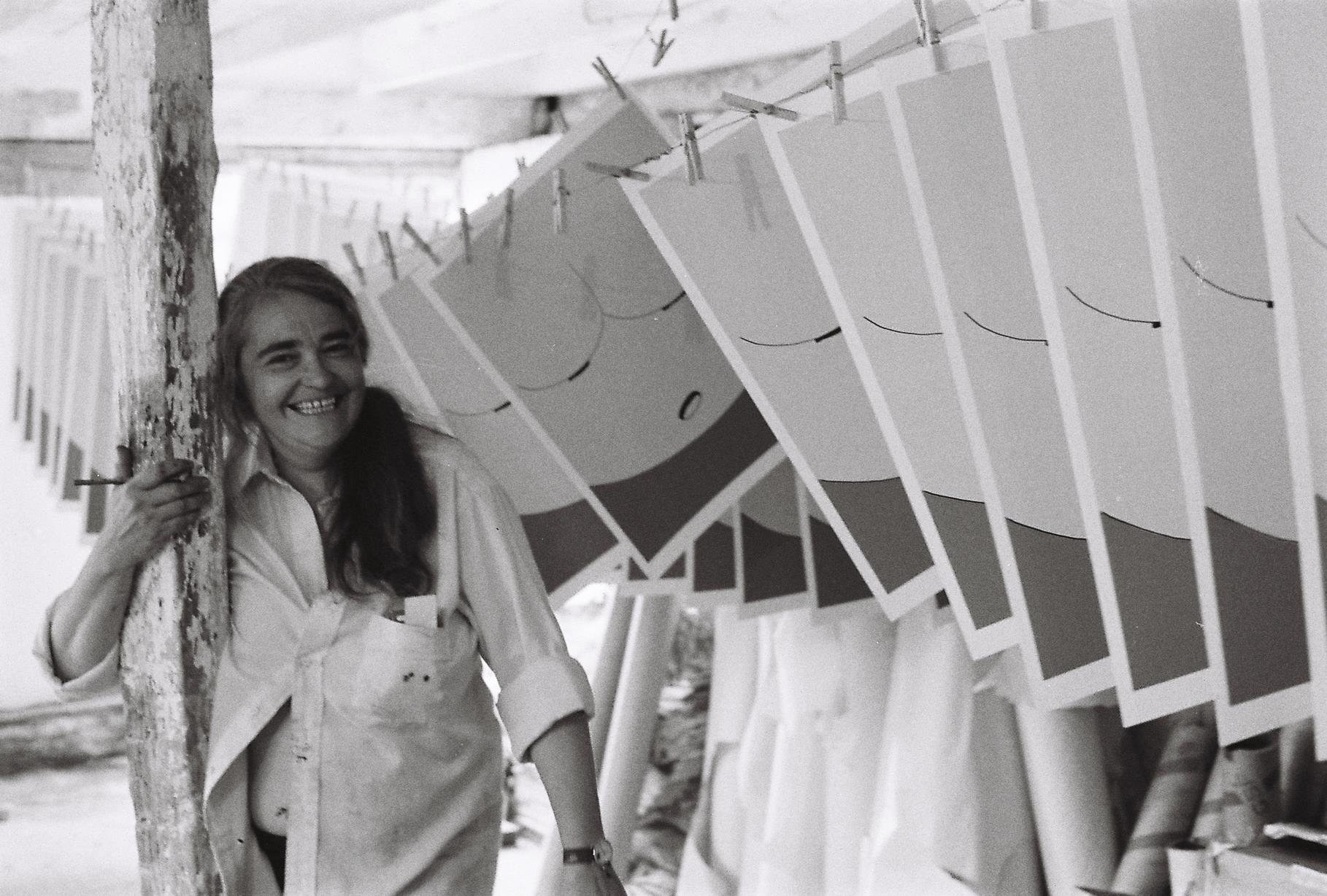 Jane Winter, Untitled, ca. 1984, digital photograph, courtesy the artist

• Purchase the catalogue through SUNY Press
• Watch a curator talk with Anna Conlan here
• Take a virtual tour of the exhibition.

---

In 1970, with the advance from her book Sexual Politics, writer and visual artist Kate Millett (1934–2017) bought a run-down farmhouse on the outskirts of Poughkeepsie, NY. Originally intended as a private retreat, by 1978, in collaboration with her partner Sophie Keir, a vision to create a women's art colony was already taking shape. Friends, artists, and volunteers from the Women's Movement journeyed to the Farm to renovate the dilapidated barns and create living quarters as well as art studios.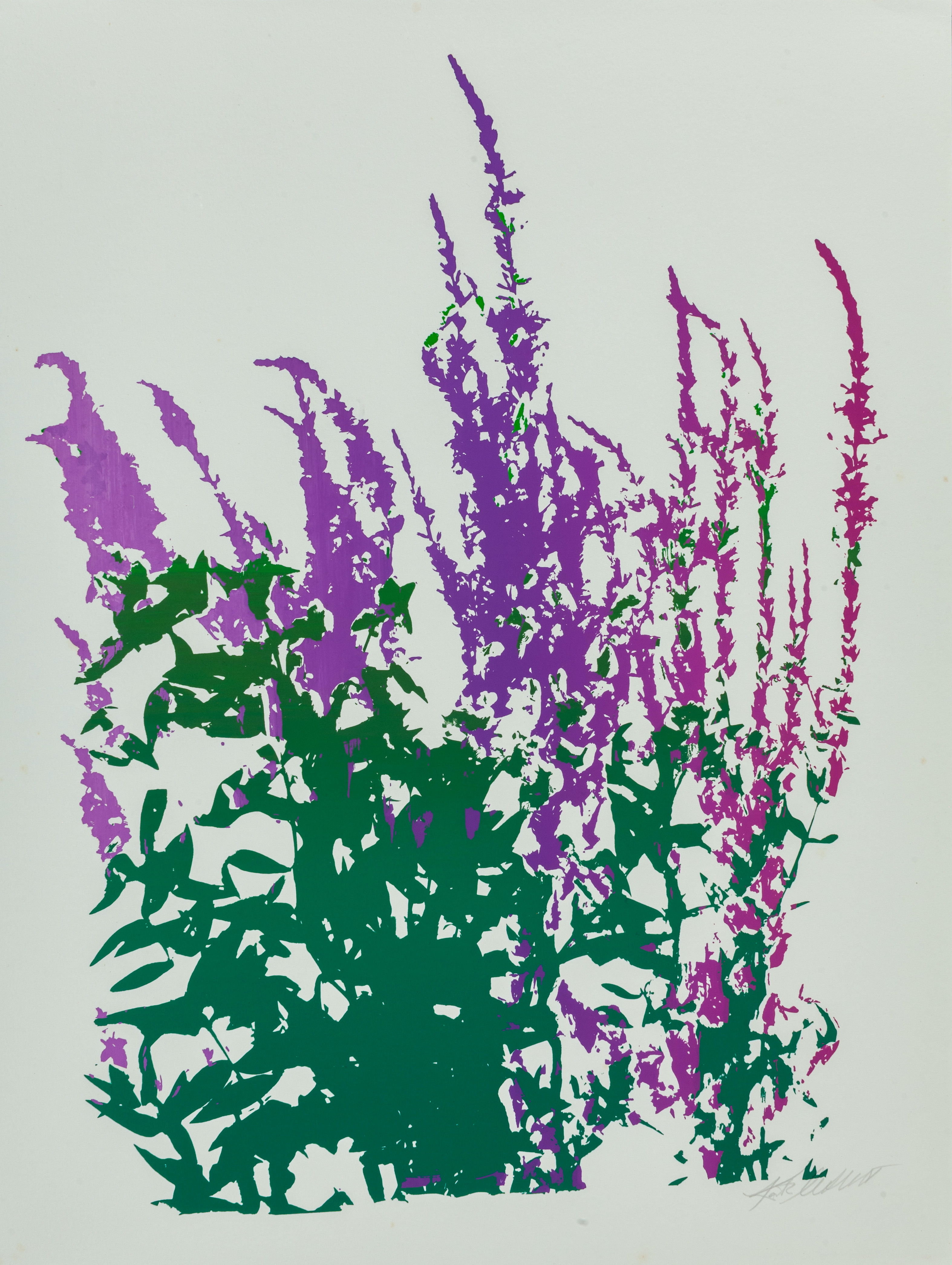 Kate Millett, Loosestrife, 1990, monoprint, courtesy the Kate Millett Estate
In an attempt to make the colony self-sustainable, Millett purchased seventy-three acres of neighboring land; the unlikely crop they chose to grow and harvest was Christmas trees. By the mid 1980s summer residencies began, with artists working on the Farm for at least five hours a day and spending the remaining time on their art practice. The demanding farm work included clearing fields, pruning spruce trees, and fixing both buildings and machinery. But most days ended with communal dinners outdoors, where conversations would linger late into the warm nights.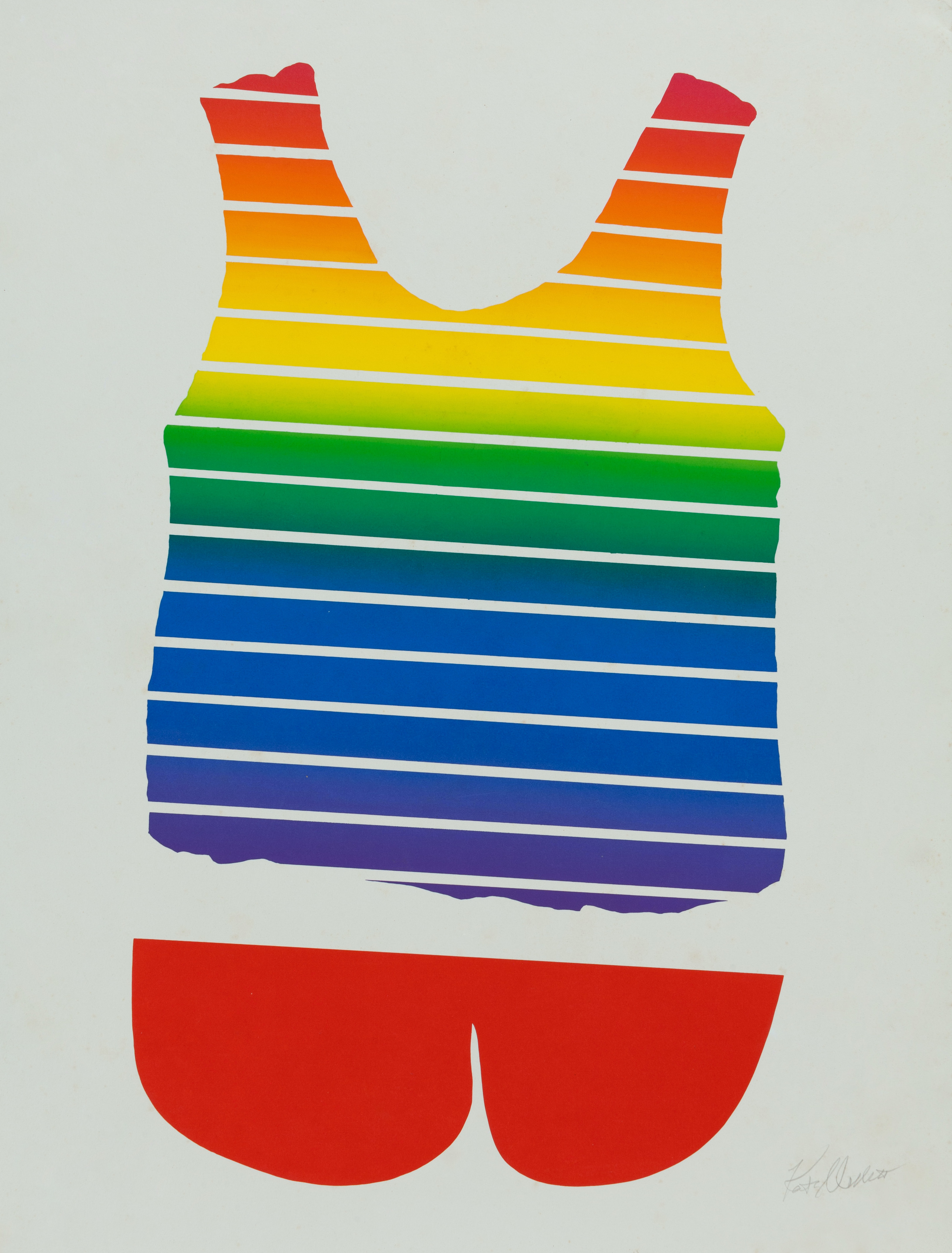 Kate Millett, Rainbow Striped Tank Top, 1986, monoprint, courtesy the Kate Millett Estate

Life After the Revolution: Kate Millett's Art Colony for Women features never-before-exhibited artwork by Millett and by artists who visited the Farm as art colonists or friends, such as Del La Grace Volcano, Barbara Hammer, Carolee Schneemann, and Mildred Thompson. The exhibition also includes historical film footage and a slideshow of archival photographs, which together convey the energy and character of life on The Farm—a bustling, experimental community that was visited by the likes of Simone de Beauvoir, Gloria Steinem, John Lennon, and Yoko Ono.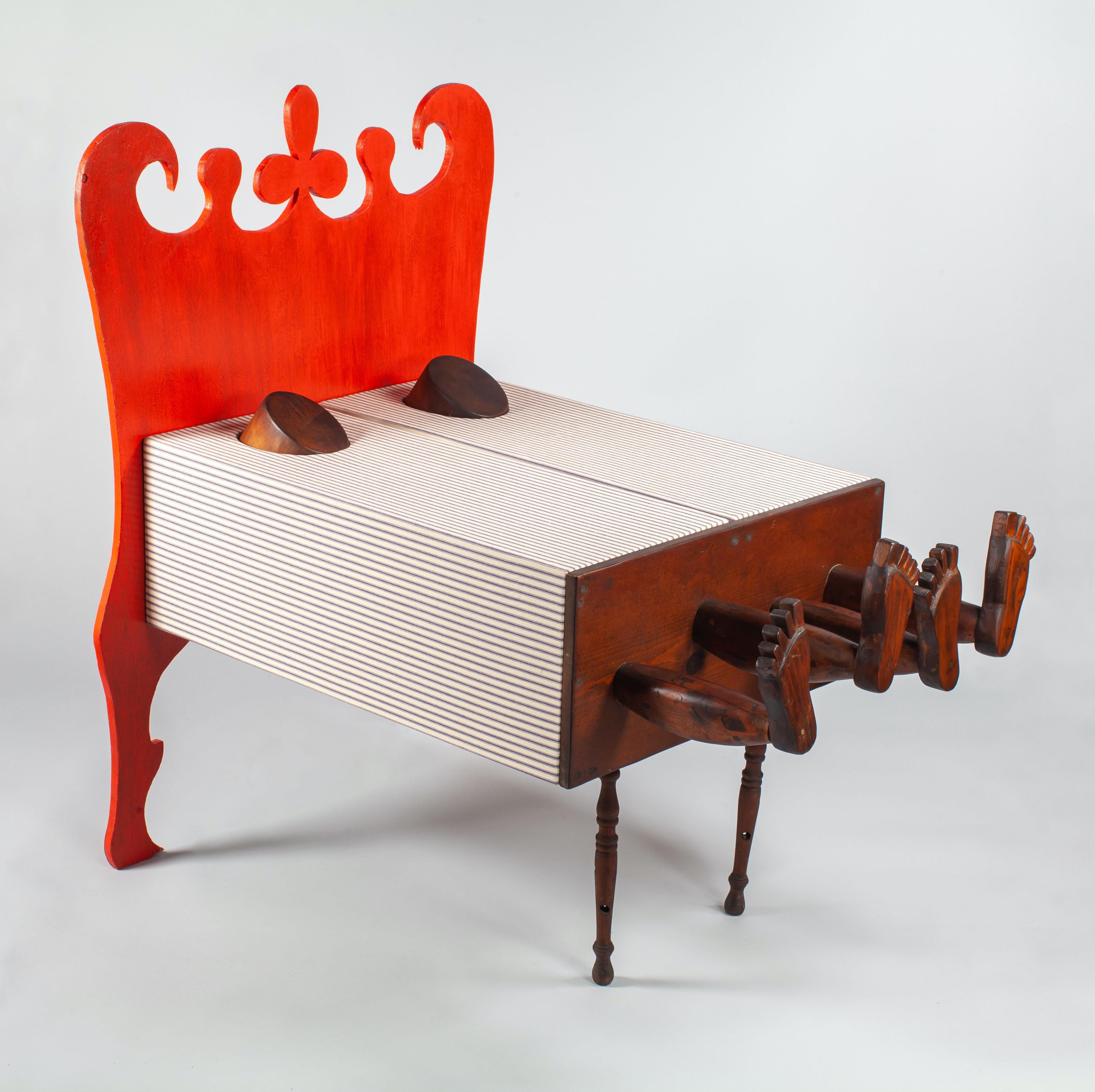 Kate Millett, Bed, (from "Fantasy Furniture" series), 1965, wood, ticking fabric, acrylic paint, courtesy the Kate Millett Estate
Millett described the art colony as "life after the revolution," a place where women could experience freedoms that the Women's and LGBTQ civil rights movements were fighting for, but that were not yet available in mainstream society. For over four decades Millett Farm has been a dynamic haven where artists built a space where they could create community and art together. This exhibition tells the story of this inspiring venture in contemporary art and queer, feminist activism that took place only half an hour from the doorstep of the Dorsky Museum.
Funding for this exhibition has been generously provided by the National Endowment for the Arts and the Ellsworth Kelly Foundation.



Click below to take a virtual tour of the exhibition