Curated by Jean-Marc Superville Sovak
September 12 – November 22, 2020
Seminar Room Gallery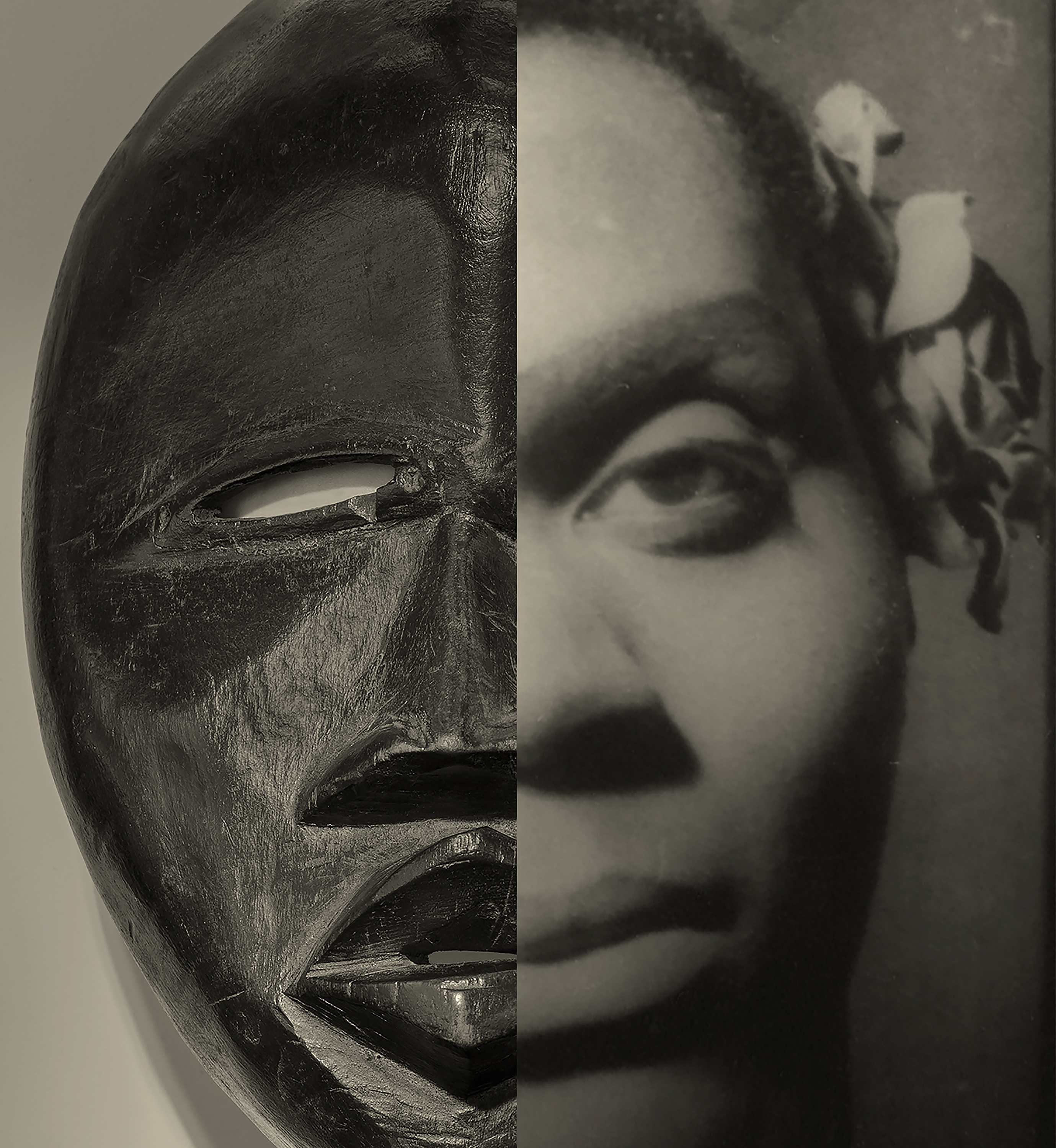 Combined: Unknown Dan (Mande) artist, Deangle Mask (detail), n.d., gift of Elaine Kniffen, and Carl Van Vechten, Claude Marchant (detail), 1946, gift of Howard Greenberg
• Listen to a discussion on the exhibition "We Wear The Mask" on The Roundtable, WAMC
Taking its title from a poem by Paul Laurence Dunbar by the same name, We Wear the Mask, features artwork related to the presentation and perception of race selected by artist Jean-Marc Superville Sovak. In 2019 Superville-Sovak's "A-historical Landscapes" series was one of the recipients of the Hudson Valley Artists Annual Purchase Award and was acquired by the Museum.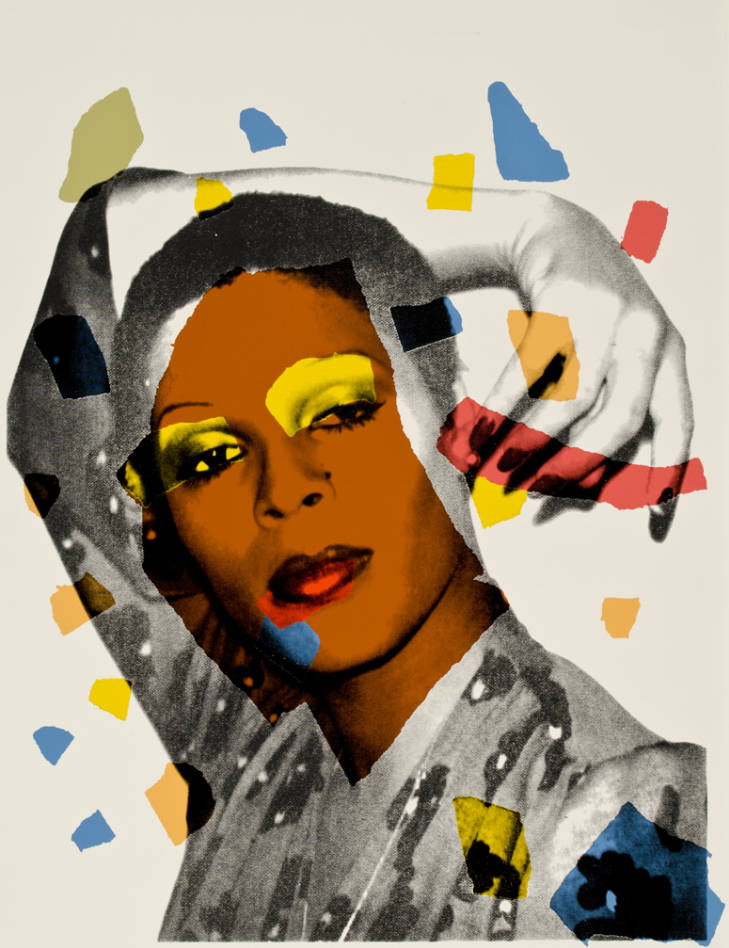 Andy Warhol, Ladies and Gentlemen, 1975, collection of the Samuel Dorsky Museum of Art 2014.020.002
We Wear the Mask stages the contradictions inherent in representations of race and in American culture as a whole—as exemplified by the Dorsky Museum Collection. Featuring a range of artwork and artifacts that span almost three-thousand years—from ancient Egyptian funerary figures to polaroid photographs by Andy Warhol, — eighteen works selected from the over six-thousand objects in the Dorsky Museum collection are paired into distinct juxtapositions. A trans-historical, multi-cultural "remixing," this exhibition seeks a third space of meaning to better represent and understand racial diversity in this moment of cultural and political reckoning.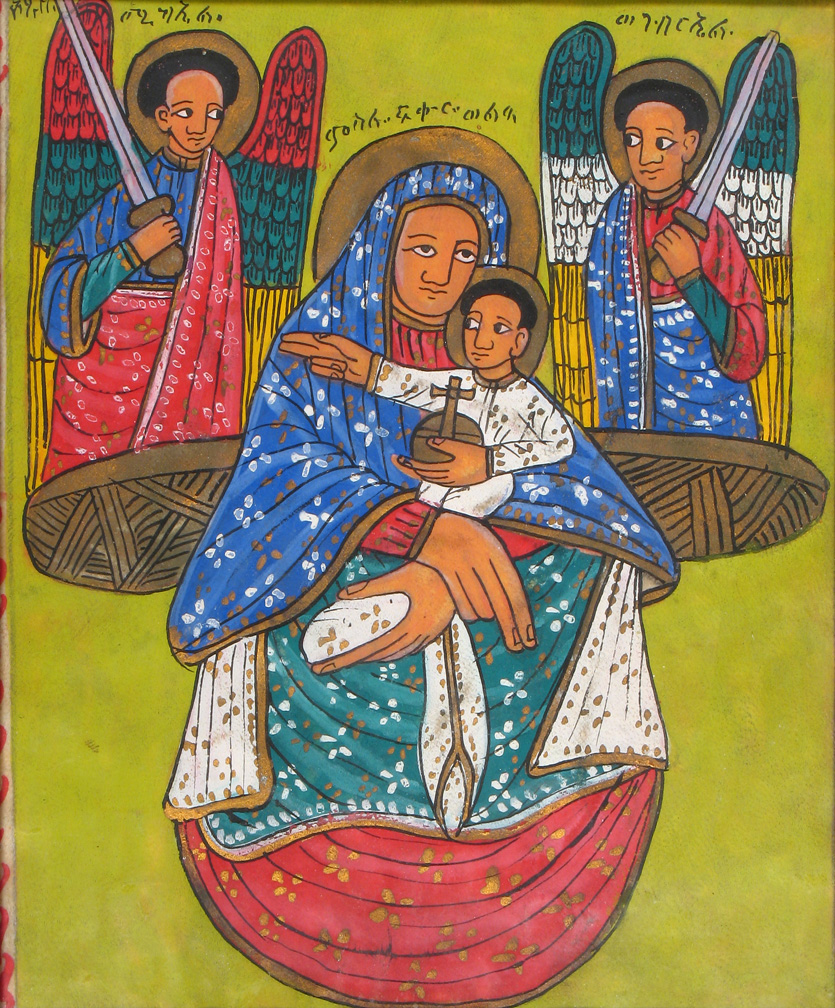 Artist unknown, Ethiopia, Madonna and Child with Two Angels, n.d., collection the Samuel Dorsky Museum of Art, 1985.005.049
We Wear the Mask, by Paul Laurence Dunbar, 1896
We wear the mask that grins and lies,
It hides our cheeks and shades our eyes,—
This debt we pay to human guile;
With torn and bleeding hearts we smile,
And mouth with myriad subtleties.
Why should the world be over-wise,
In counting all our tears and sighs?
Nay, let them only see us, while
We wear the mask.
We smile, but, O great Christ, our cries
To thee from tortured souls arise.
We sing, but oh the clay is vile
Beneath our feet, and long the mile;
But let the world dream otherwise,
We wear the mask!
Click below to virtually visit the exhibition:
Click below to listen to curator Jean-Marc Superville Sovak introduce the exhibition: