Curated by Wayne Lempka
February 8 – December 6, 2020
Seminar Room Gallery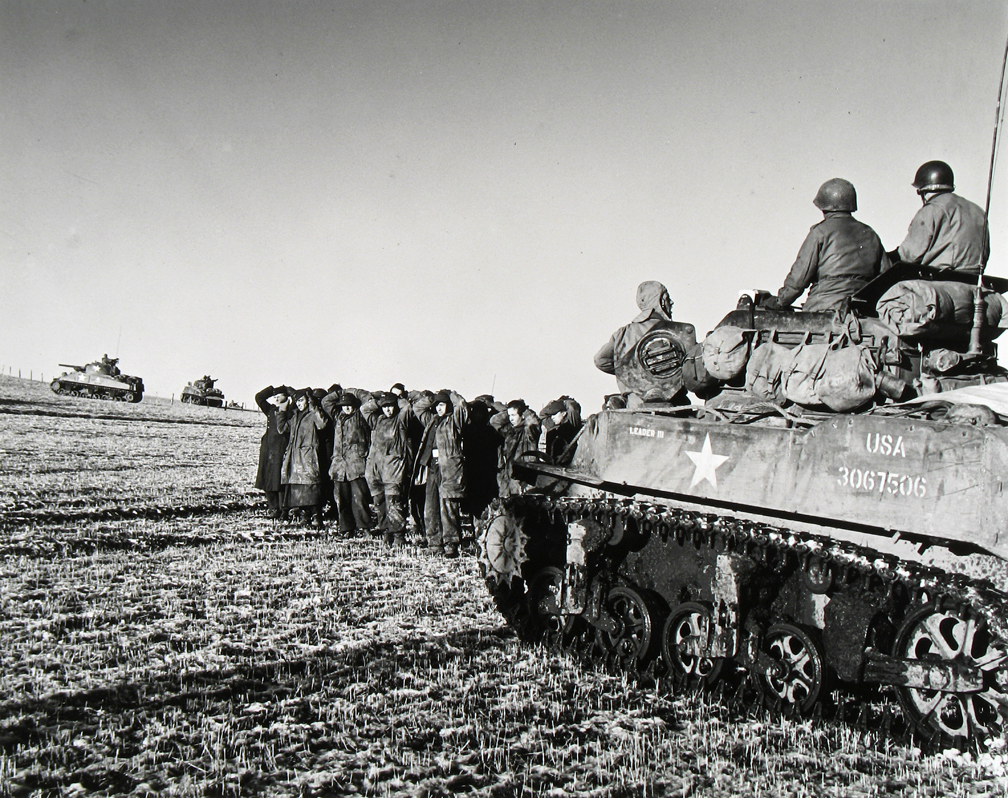 Robert Capa, Captured Soldiers & USA Tank, 1944, gift of Howard Greenberg

As our world becomes increasingly chaotic, the threat of war occurring on our home soil appears more likely to be a reality rather than a possibility. Since the beginning of time, both major and minor conflicts between individual ethnic groups and nations has had a significant impact on the course of history and on the power to shape and change our world.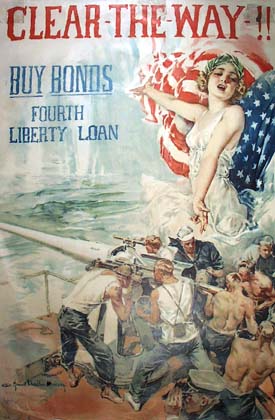 Forbes Lithograph Manufacturing Company, Boston, Clear the Way, Buy Bonds, ca. 1914-1918, gift of Dale Collins

Was there ever a time in history when there was not some warring faction facing off against another group of people? One would be hard pressed to find a time period when the world was completely free of conflicts. Beginning with primitive man in the bronze age, to the earliest battles in ancient Mesopotamia, to medieval Europe, to today's wars in the Middle East and beyond, armed conflict has been a primary preoccupation throughout history and its use has become deeply rooted in our culture.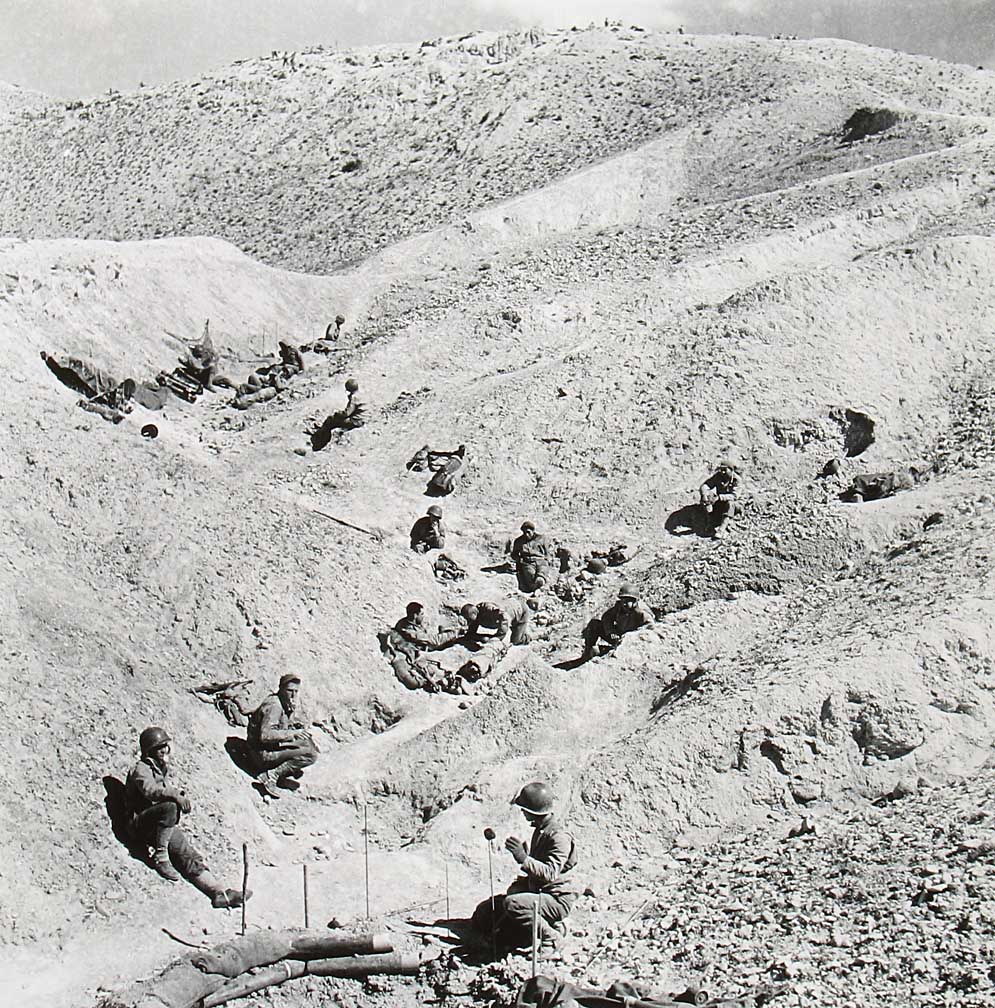 Robert Capa, Soldiers in trenches, North Africa, 1942, gift of Howard Greenberg

War! Is a brief look at how conflict, resolution, sacrifice, and patriotism are represented in The Dorsky Museum's permanent collection. The works on display are not meant to pass judgement on any race of people or to glorify human conflict but rather to give the viewer an insight into how artists have been influenced by war throughout the ages. From Stefano della Bella's 17th century etching of the Siege of La Rochelle, to George Bellows's, lithographs of the atrocities committed by the German army's 1914 invasion of Belgium, to patriotic posters encouraging Americans to purchase war bonds during World War I, to Fran Smulcheski's contemporary portrait of a Global War on Terrorism soldier, this exhibition is meant to be both contemplative and reflective.
Wayne Lempka, Interim Director & Art Collections Manager
Those who cannot remember the past are condemned to repeat it. —George Santayana (1863-1852)