Curated by Anna Conlan
January 22 – April 5, 2020
Alice and Horace Chandler Gallery and North Gallery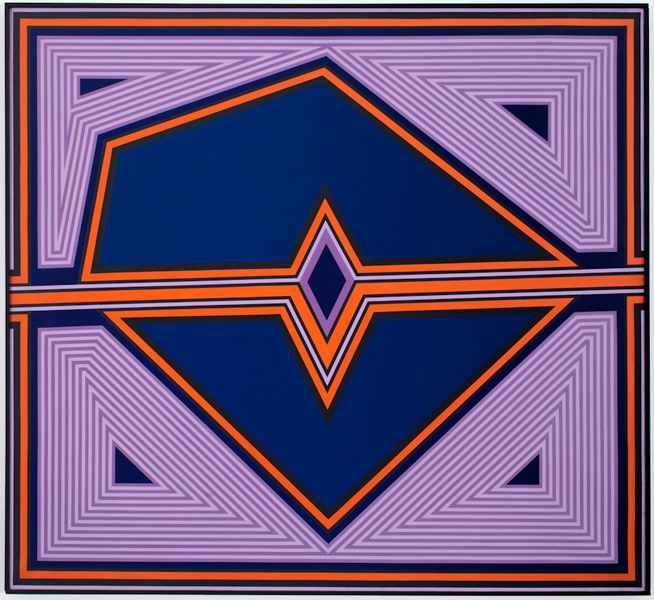 Leonard Contino, LADY, 1967, acrylic on canvas, courtesy the Estate of Leonard Contino
Virtually tour the exhibition here.
Leonard Contino was a Brooklyn-born, self-taught abstract artist whose tenacious exploration of pictorial space spanned a fifty-year career. In 1959 at the age of 19, Contino was severely injured in a diving accident. Paralyzed from the shoulders down, he retained some mobility in his arms and hands, and needed to use a wheelchair for the rest of his life. While in rehabilitation at the Rusk Institute in New York City, Contino met a fellow patient, the sculptor Mark di Suvero, who would become a lifelong close friend. Di Suvero challenged him to start making art. Until this point, Contino's creativity had been mostly directed to "pinstriping" decorative lines onto hot rod cars in his Brooklyn neighborhood. With di Suvero's encouragement and the help of a metal brace to support his wrist, he began to draw and then to paint. Contino went on to create extraordinary art for the next five decades. He became devoted to his daily practice of painting from morning to evening, and often then making collages late into the night. Contino later observed that being an artist was like a religious calling, you had to be "totally dedicated."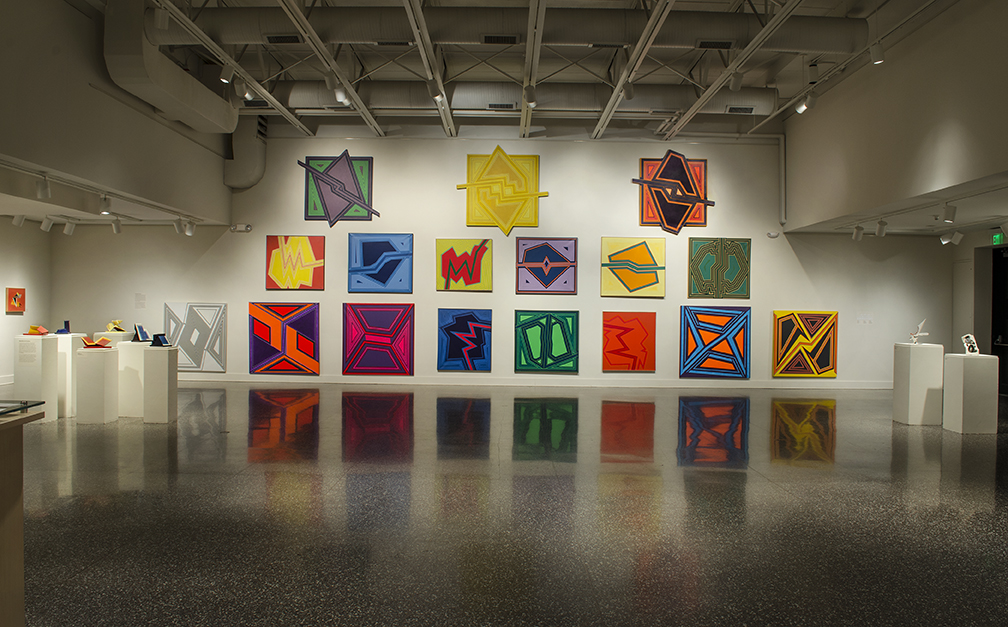 Featuring over eighty artworks, Totally Dedicated is the largest exhibition of Contino's work to date and encompasses large hard-edge geometric paintings, playful collages, delicate reliefs and sculptures from the 1960s through the 2000s. It also includes two painted steel sculptures that di Suvero and Contino made together.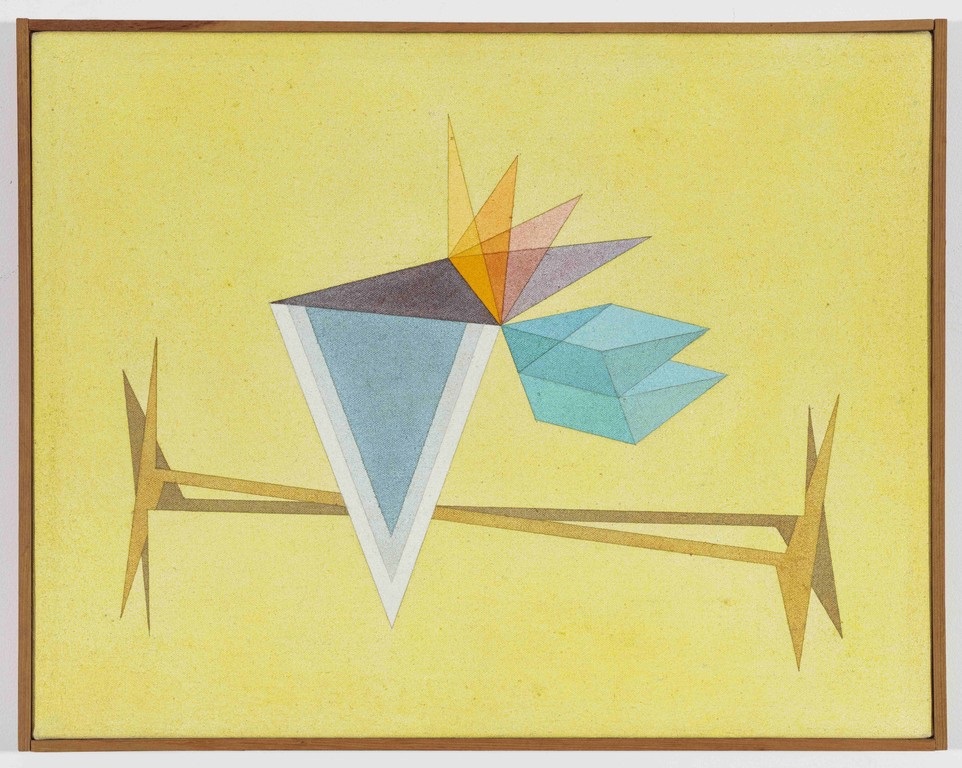 Leonard Contino, Blue Glaze, 1987, courtesy of the Estate of Leonard Contino
Because of his commitment to working every day and learning through making the art—repeating variations on a theme, again and again—Contino's understanding of painting grew into technical mastery. Layering delicate translucent hues or painting contrasting colors with razor-sharp precision, Contino manipulated interlocking shapes, color, and repeating lines to command powerful and dazzling impact.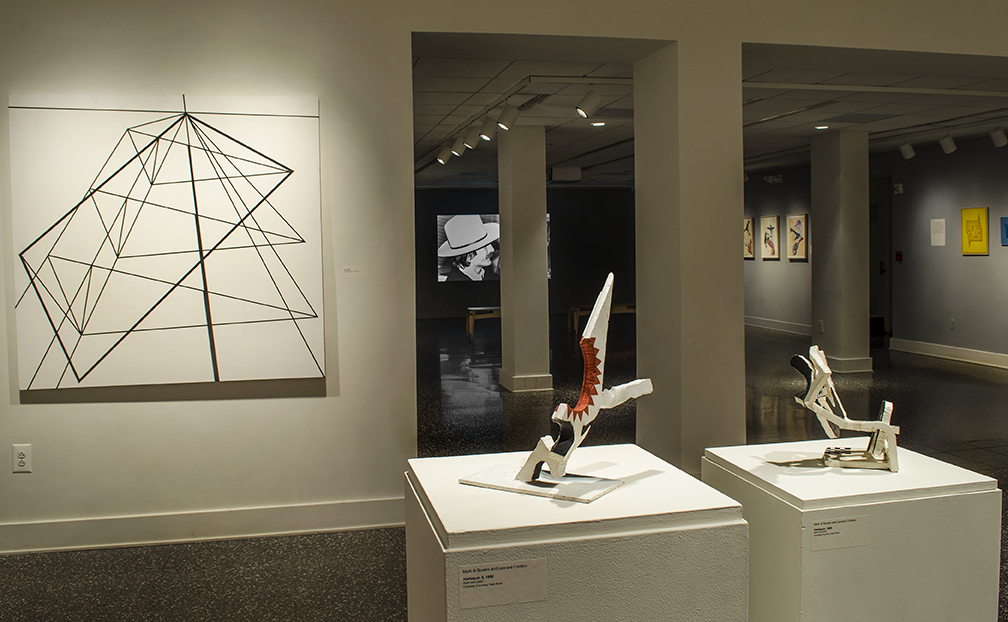 In his canvases space often appears to move; light shimmers, color pulsates and geometric shapes shift. This energetic quality lends his work a metaphysical edge and the repetitive rhythm of his process suggests an almost meditative practice. For Contino the focused flow of painting came naturally even if he described the physical act as a "struggle we love." By always challenging himself and following his curiosity with each painting, the result is an oeuvre of over six hundred works that are as technically accomplished as they are compelling.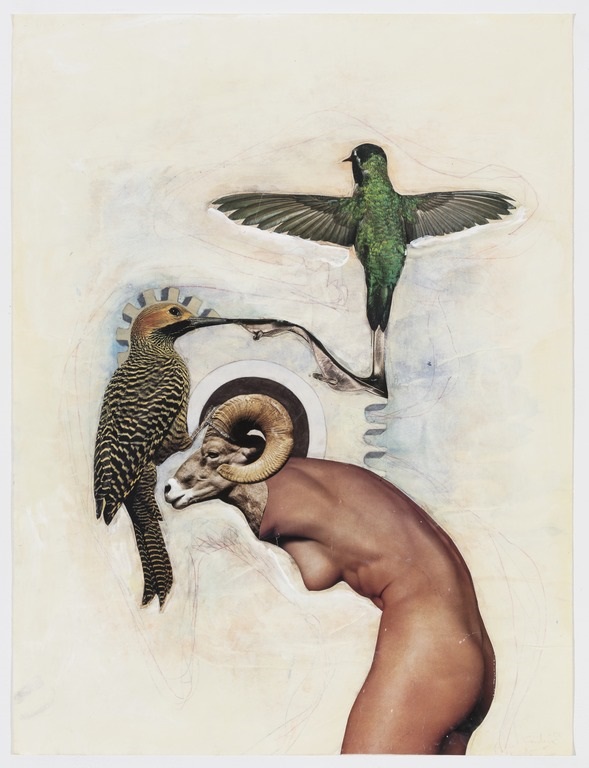 Leonard Contino, Untitled, n.d., courtesy the Estate of Leonard Contino
During his life, despite producing a great volume of work, Contino avoided attention from the art world and was reluctant to pursue commercial opportunities. This may have been in part because he never wanted the fact of his disability to overshadow the impact of his art. For him, creating art was what mattered; he was always thinking about the next painting. Leonard Contino occupied both the real-world space of his kitchen table studio and the illusory world just beyond the surface of the canvas. Navigating that pictorial space was Contino's life journey, his daily work, and his calling.
Leonard Contino, Moon Year Majec, 1972, courtesy the Estate of Leonard Contino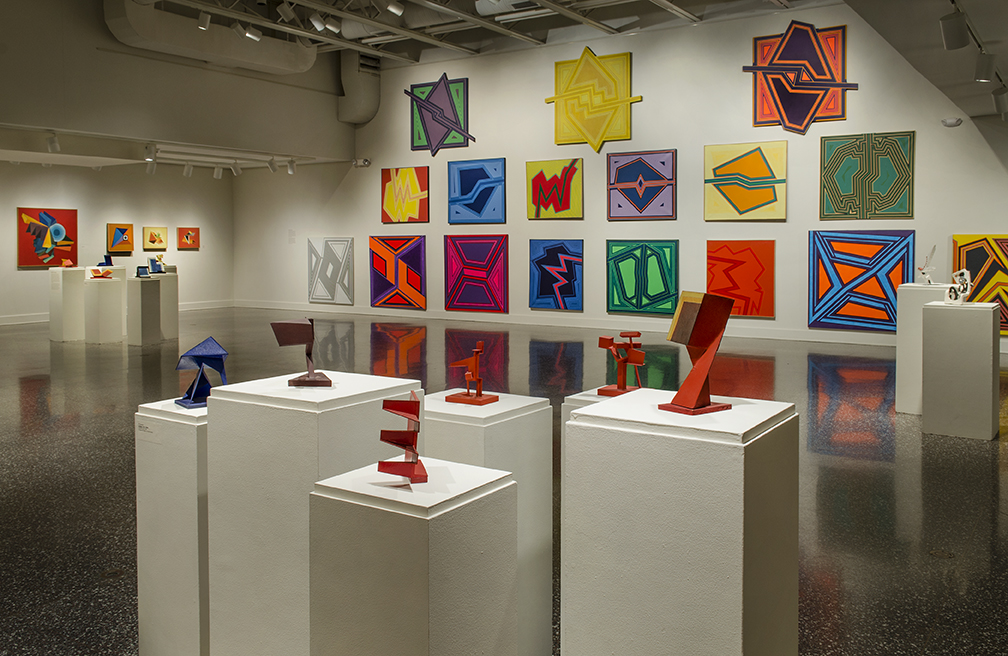 Virtually visit the exhibition!
---
Installation shots by Bob Wagner.