Curated by Drew Thompson in consultation with Sarah Eckhardt of the VMFA
September 10 – December 11, 2022
Morgan Anderson Gallery, Howard Greenberg Family Gallery, and Sara Bedrick Gallery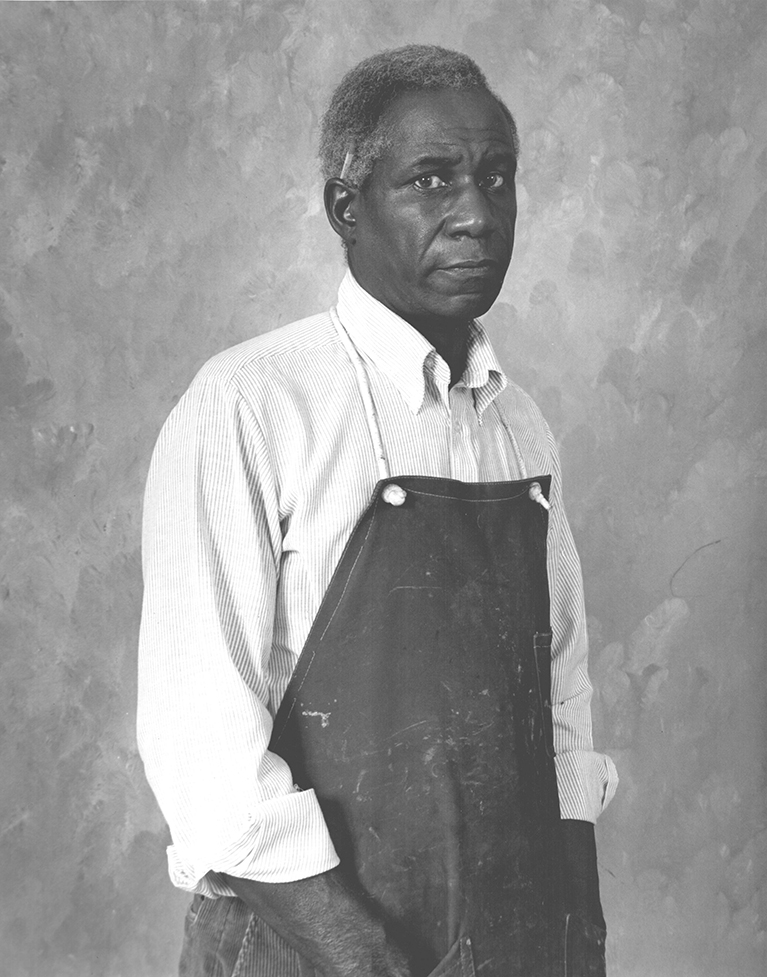 Ben Wigfall, 1993, by Nancy Donskoj
Take a virtual tour of the exhibition
Learn more about the artist and the exhibition:
• Guest Curator Drew Thompson discusses the exhibition. (Recorded September, 30, 2022) Link to YouTube
• Watch the short documentary Ben Wigfall Doc for Material Heritage
• We Got Next panel with Guest Curartor Drew Thompson, Anna Conlan, Director of the Dorsky, Zach Bowman, Manager of Education and Visitor Experience at the Dorsky, and Sarah Eckhardt, co-curator, the Virginia Museum of Fine Arts. The tenth in a series of programs to remember Ben Wigfall focuses on the unique collaboration between the Dorsky and the Virginia Museum of Fine Arts in Richmond to devote their spaces to two major retrospective exhibits of Ben's work. (9/7/2022)

• We Got Next panel. Artists Stanwyck Cromwell and Lamerol Gatewood speak about how they met the legendary Mr. Wigfall and the influence that he had on them. This is the sixth installment in our series of programs highlighting different aspects of Ben Wigfall's life, we presented four artists who were associated with Ben's legendary Watermark/Cargo Gallery. (October 13, 2021)

• Harambee Radio: The second installment of The Ben Wigfall exhibition, focussing on Ben's wife Mary Wigfall and featuring members of the African-American community in Kingston who knew Ben and his equally extraordinary wife. (October 9, 2021)

• Harambee Radio: Exhibition curator, Drew Thompson and the director and education manager at the Dorsky Museum talking about the purpose of the exhibit and the collaboration between the Museum and the Kingston community. (September 4, 2020)
• Harambee Radio's 4th Installment on the Legendary Ben Wigfall, with family giving us a deeper insight to their beloved Father, Brother, Uncle. (January 8, 2021)
---
This exhibition provides the first retrospective of Benjamin Wigfall's art, from his early career in Virginia in the 1950s to his founding of Communications Village, a community art space in Kingston, New York, in the 1970s.

Defining himself as primarily an abstract artist, Wigfall took inspiration from ordinary things around him. His belief that daily activities could function as powerful "communicative and aesthetic expressions" served as the foundation for Communications Village, where he sought "a new and contemporary relationship between artists and community."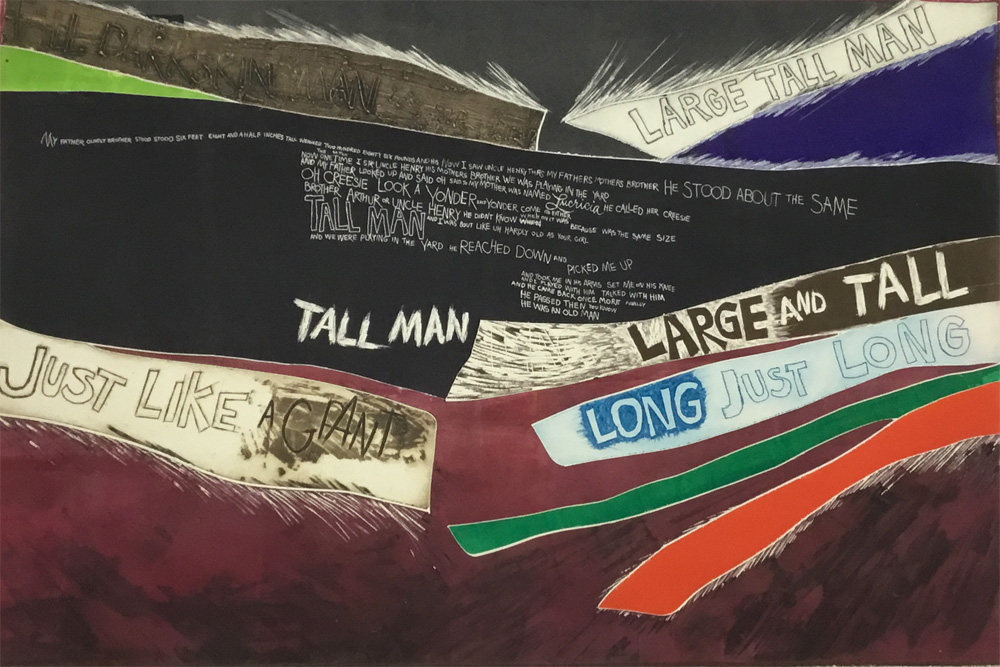 Wigfall's upbringing and education in Richmond and Hampton, Virginia, deeply informed his decision to address the inequities of access to art education. While a professor at the State University of New York, New Paltz, he intentionally established his studio in a close-knit Black neighborhood in nearby Kingston that reminded him of his childhood community in Richmond's Church Hill. There, he opened his studio to nearby youth. His practice as a printmaker quickly merged with his philosophy as an arts educator, and Communications Village became a place for both art making and mentoring.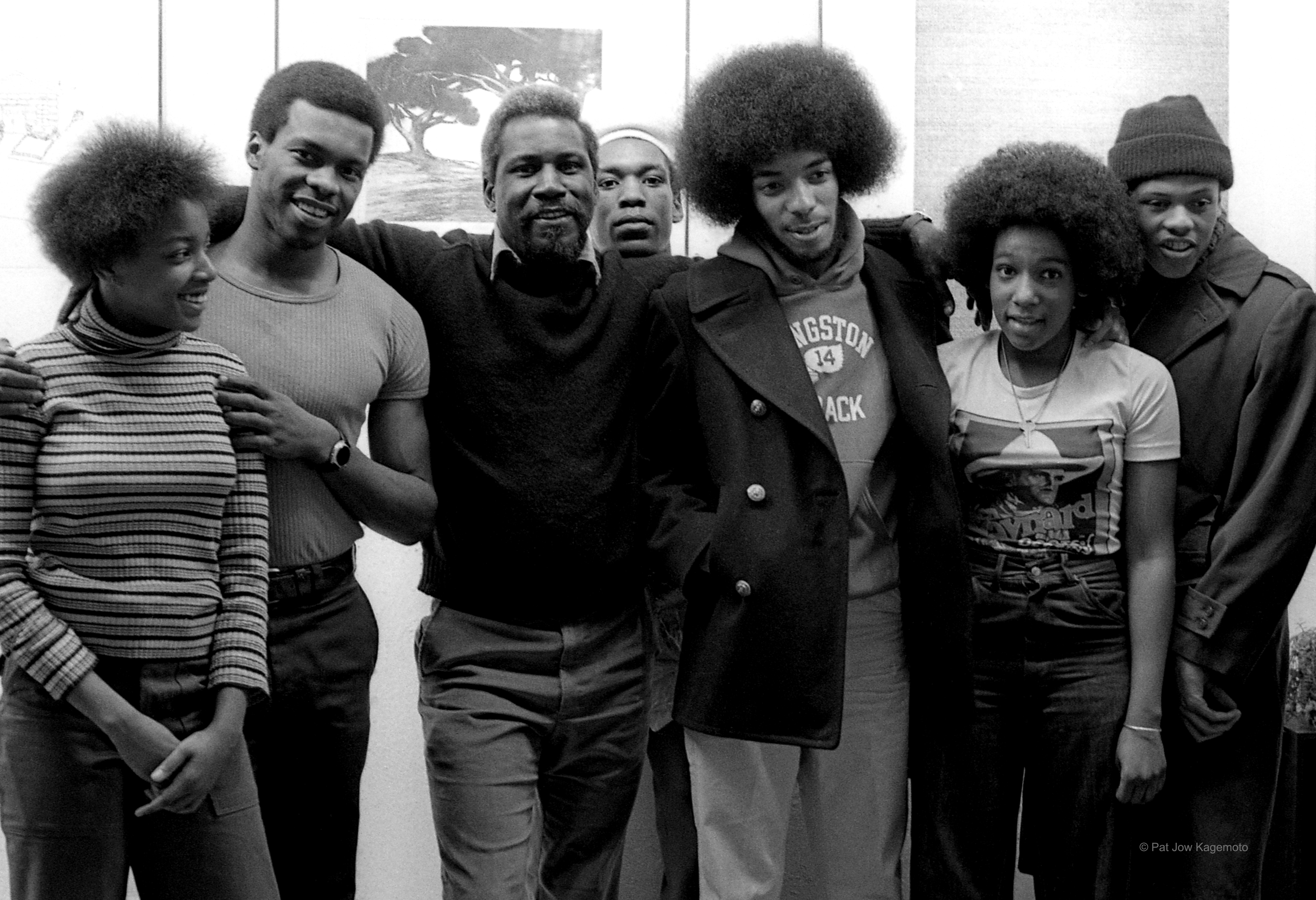 Dedicated to bringing "outstanding Black artists" to Kingston, Wigfall also saw Communications Village as a unique space where leading African American artists of the era could engage with the local community while experimenting with printmaking as an art form. Benjamin Wigfall and Communications Village will trace Wigfall's development as an artist, treating Communications Village as a major conceptual artwork within his larger body of paintings, assemblages, and prints. The artists whom Wigfall invited to Communications Village were vital to his vision, thus the exhibition will also feature major works by Benny Andrews, Betty Blayton, Melvin Edwards, Charles Gaines, and Mavis Pusey, among others. A major scholarly publication will accompany the exhibition.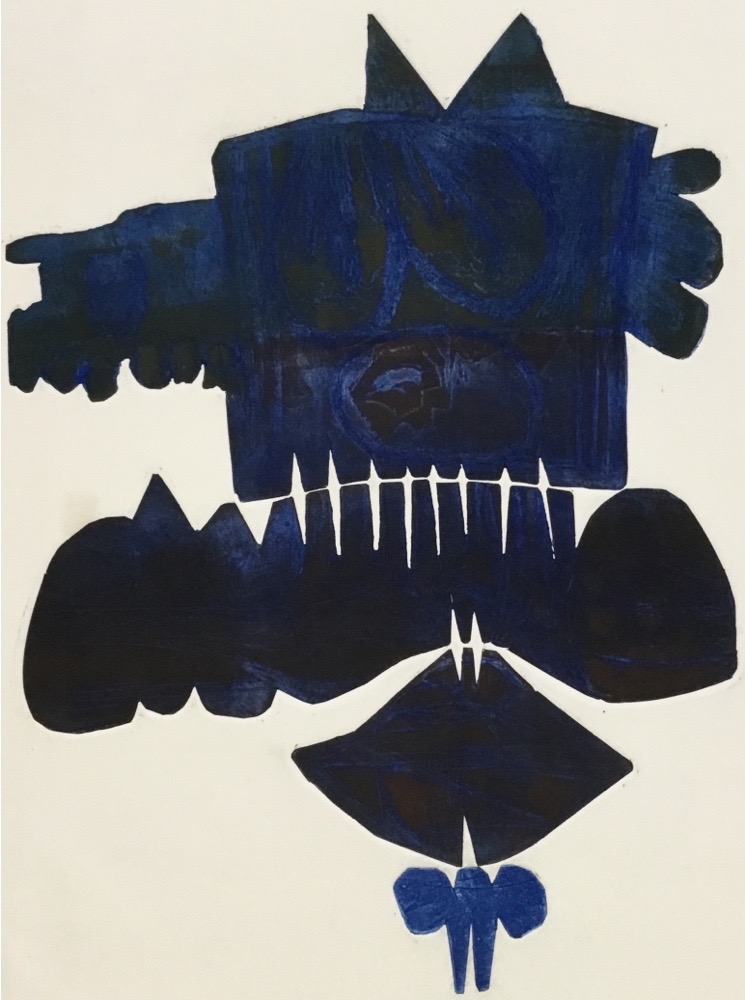 Benjamin Wigfall & Communications Village is organized by the Samuel Dorsky Museum of Art, in partnership with the Virginia Museum of Fine Arts.