Curated by Melissa Ragona and Anastasia James
February 9 – July 14, 2019
Morgan Anderson Gallery and Howard Greenberg Family Gallery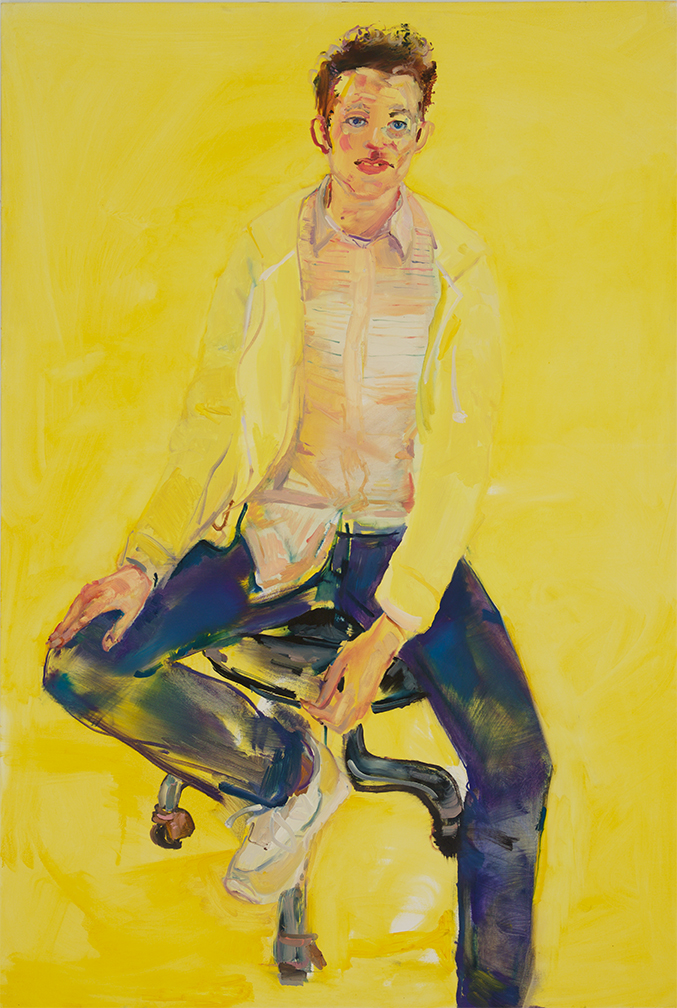 Angela Dufresne, Kerry Downey, 2016, oil on canvas, courtesy the artist
What's in a face? In Angela Dufresne's hands, a face is sometimes stretched to its absolute limits, becoming landscape, becoming monstrous, becoming pure color. Just My Type is a study in the topology of the face, as it transforms and morphs, never standing still long enough to zero in on a fixed "type." The typologies in her paintings are hybrid machines; they threaten "categories" that identify us by normative names or force us into vulnerable positions. Dufresne wields heterotopic narratives that are non-hierarchical and perverse and poignantly articulate, porous ways of being in a world fraught by fear, power, and possession. Known for her impressive tableaux vivants that are both grandiose and humble, Just My Type: Angela Dufresne will feature intimate and rarely exhibited portraits of the artist's friends, family, and community, as well as phantasmagoric beings that challenge our understanding of what makes a type.
---
Angela Dufresne (b. 1969) has exhibited at the Hammer Museum in Los Angeles, P.S.1 Contemporary Art Center in New York, The National Academy of Arts and Letters in New York, the Kemper Museum of Contemporary Art in Kansas City, Brooklyn Academy of Music in New York, The Cleveland Institute of Art, The Aldridge Museum in Connecticut, Sarah Lawrence College in Yonkers, New York, the Rose Museum in Waltham, Massachusetts, Mills College in Oakland, California, and the Minneapolis School of Art and Design.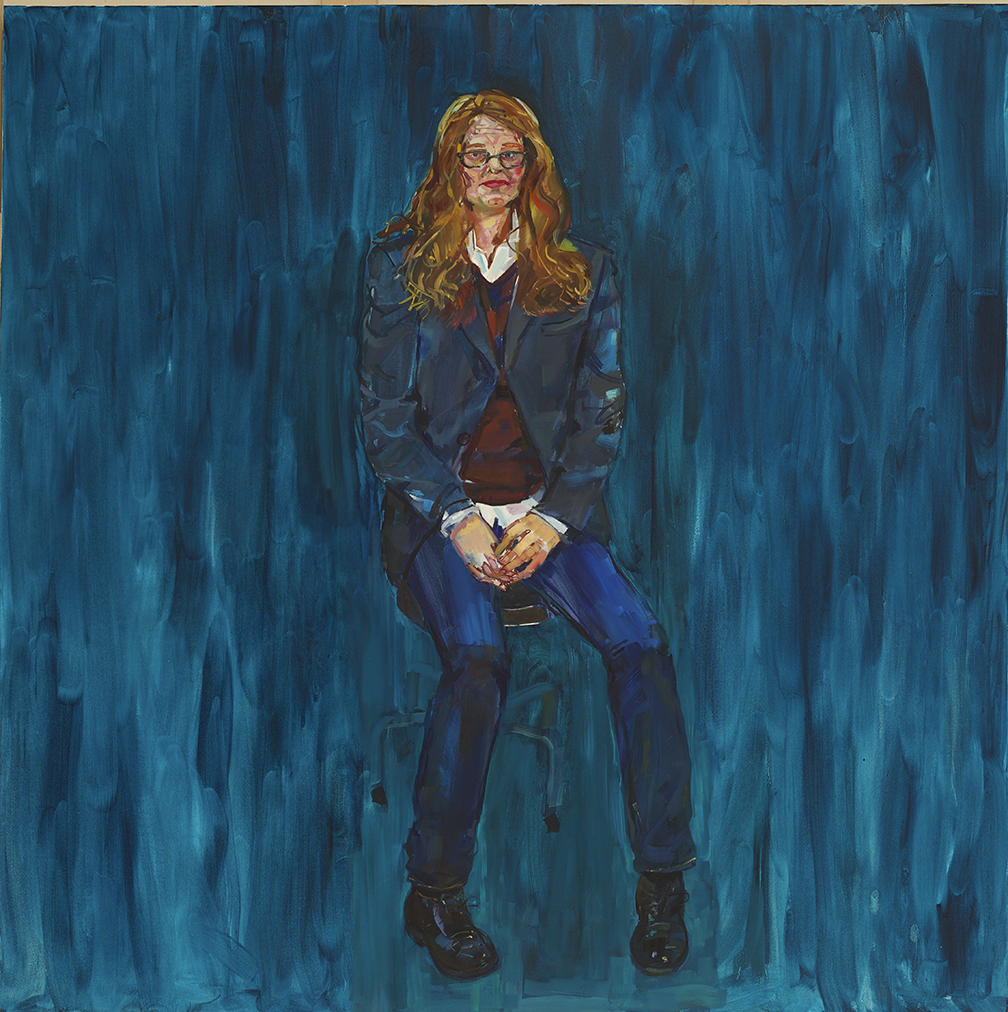 Angela Dufresne, Nicola Tyson, 2017, oil on canvas, courtesy the artist
She is currently Associate Professor of painting at RISD. Awards and honors include a 2016 Guggenheim Fellowship, residency at Yaddo, Purchase Award at The National Academy of Arts and Letters, two fellowships at The Fine Arts Work Center at Provincetown, The Center for the Arts in Sausalito, California, and a Jerome Foundation Fellowship. Dufresne is the first in her family to receive a college degree. She received her BFA from the Kansas City Art Institute and MFA from The Tyler School of Art at Temple University.