Curated by Eileen Jeng Lynch
November 7–15, 2020
Alice and Horace Chandler Gallery and North Gallery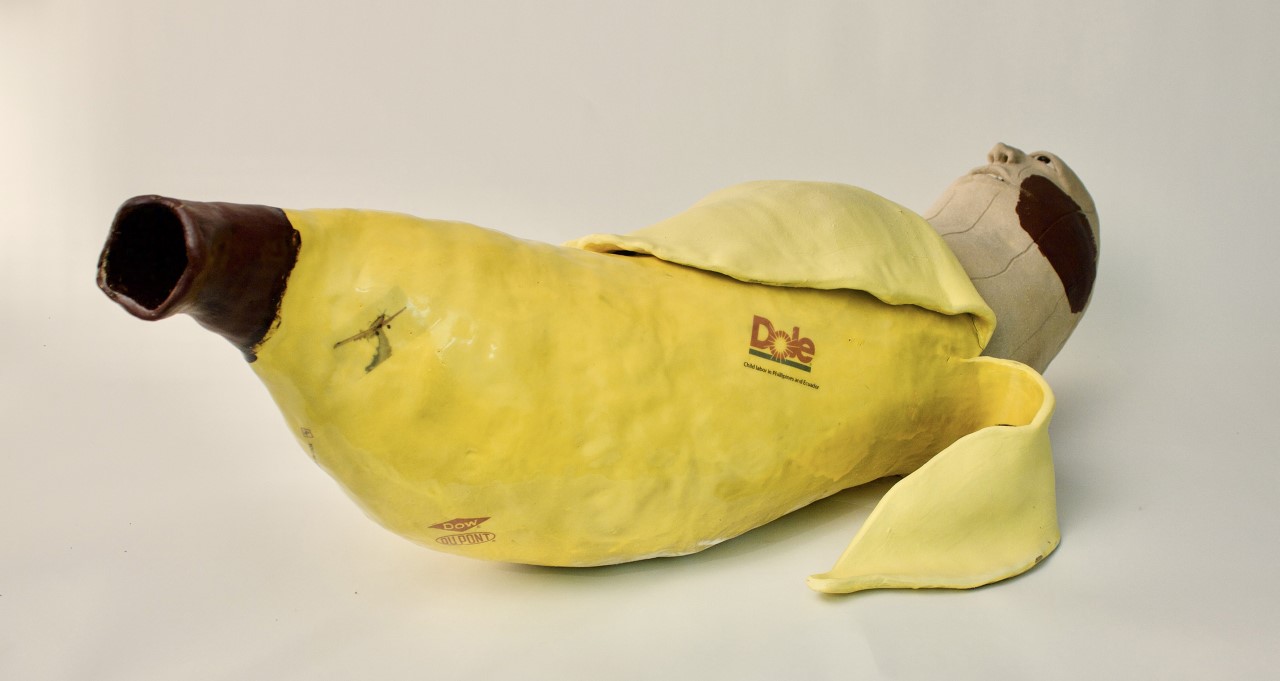 Karen Jaimes, Bananaman, Ecuador, Quichua descendant, 2020
Artists in the exhibition: Jung Yun Choi | Min Jae Eom | Stefan Gougherty | Karen Jaimes | Maxine Leu | Li Lin-Liang | Rosa Loveszy | Sariah Park | Nick Rouke | Jamie M. Scherzer | Bruce Robert Wahl | Kehan Wan | Corina Willette | Xuewu Zheng


Breaking Through features the thesis work of fourteen SUNY New Paltz Masters of Fine Art students who graduated in 2020. These artists consider various perspectives in the world, calling attention to the disparities that exist yet exploring what could be through dystopian and utopian lenses.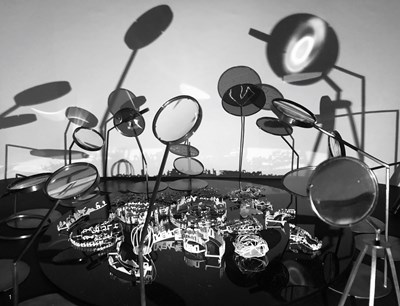 Kehan Wan, Peeking the World, 2020


Utilizing a range of mediums, including ceramics, metal work, painting, photography, printmaking, sculpture, and video, the artists examine cultural, social, and political issues in a divisive world. Some artists reexamine histories that have gone untold, creating new narratives and bringing to the forefront indigenous knowledge. Several artists document and depict scenes of daily lives, highlighting differences in belief systems.

Abstracted works serve as metaphors for the porous boundaries and vulnerabilities of our bodies as well as reminders of environmental problems. Detritus is reused and transformed.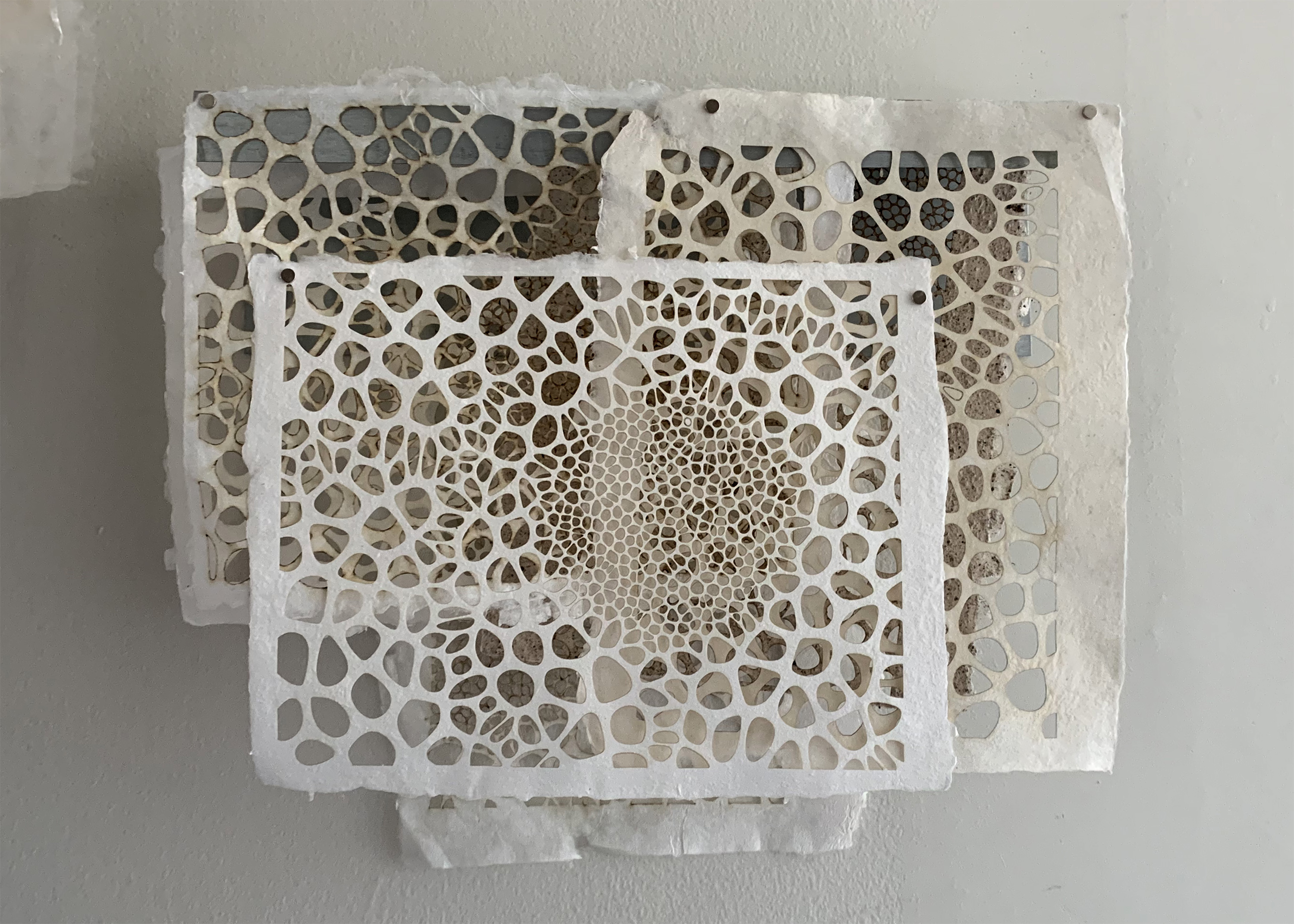 Rosa Loveszy, Shield, 2020
Contemporary jewelry and other metal works address concerns about surveillance, privacy, and censorship, and subvert our expectations of preciousness and control. Due to the COVID-19 pandemic, some students have had to rethink and adapt their projects, striving to gain new points of view by imagining and inhabiting fantastical and hidden worlds.

These artists are breaking through and creating exciting possibilities.

— Guest Curator, Eileen Jeng Lynch