Curated by Kerry Dean Carso
February 5 – March 11, 2022
Seminar Room Gallery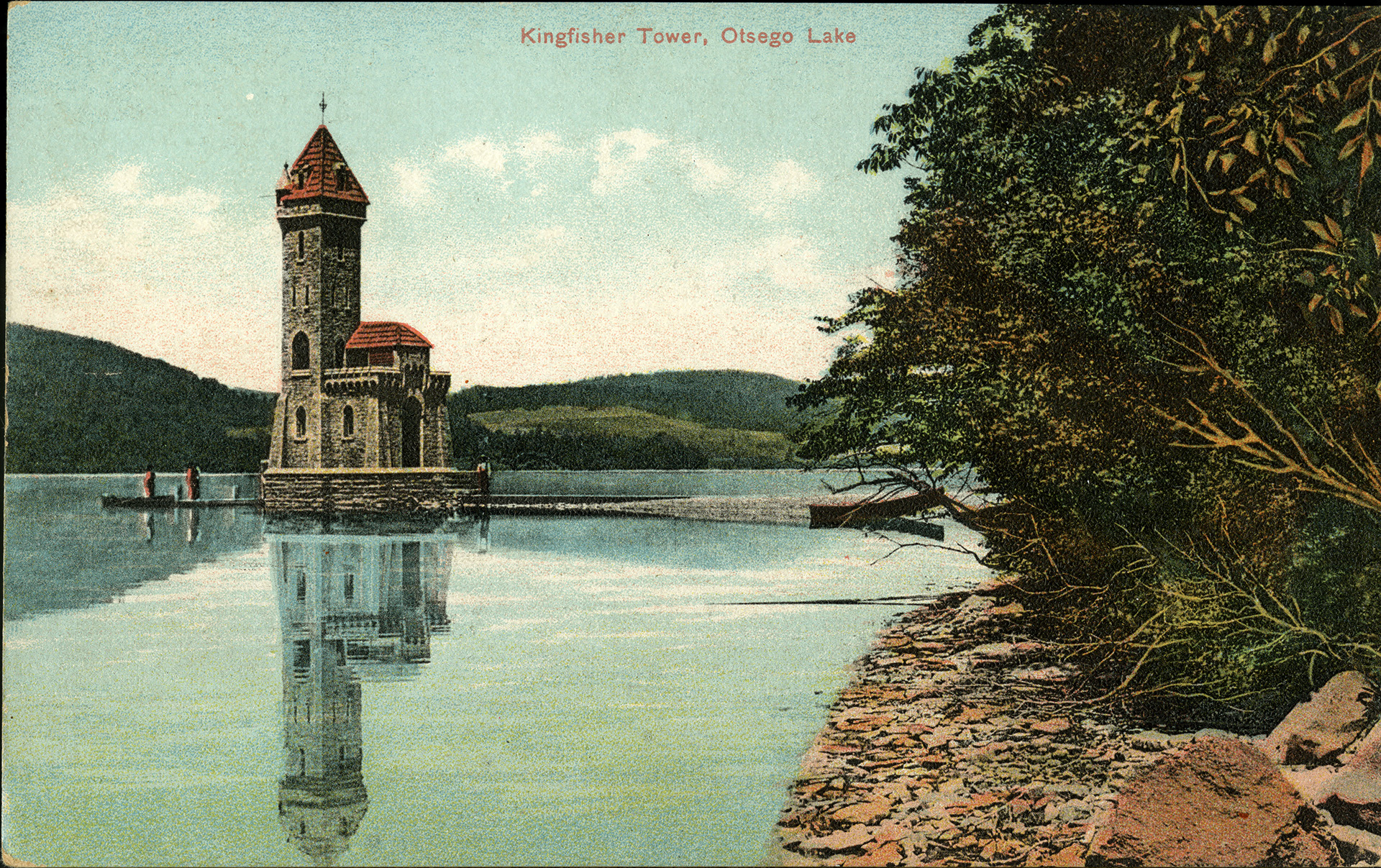 American News Company, Kingfisher Tower, Otsego Lake, 1908, postcard, courtesy private collection
• Watch guest curator Kerry Carso discuss the exhibition here.
---
In the nineteenth century, middle-class Americans engaged in "picturesque tourism" by travelling to sites of natural beauty as an escape from rapid industrialization and urbanization. Buildings such as temples, summerhouses, prospect towers, and ruins—known as "follies"—ornamented and framed the landscape for the viewers. This exhibition examines follies and picturesque tourism in New York State through prints, paintings, postcards, photographs, book publications, and ephemera, to understand the tourist experience of the time.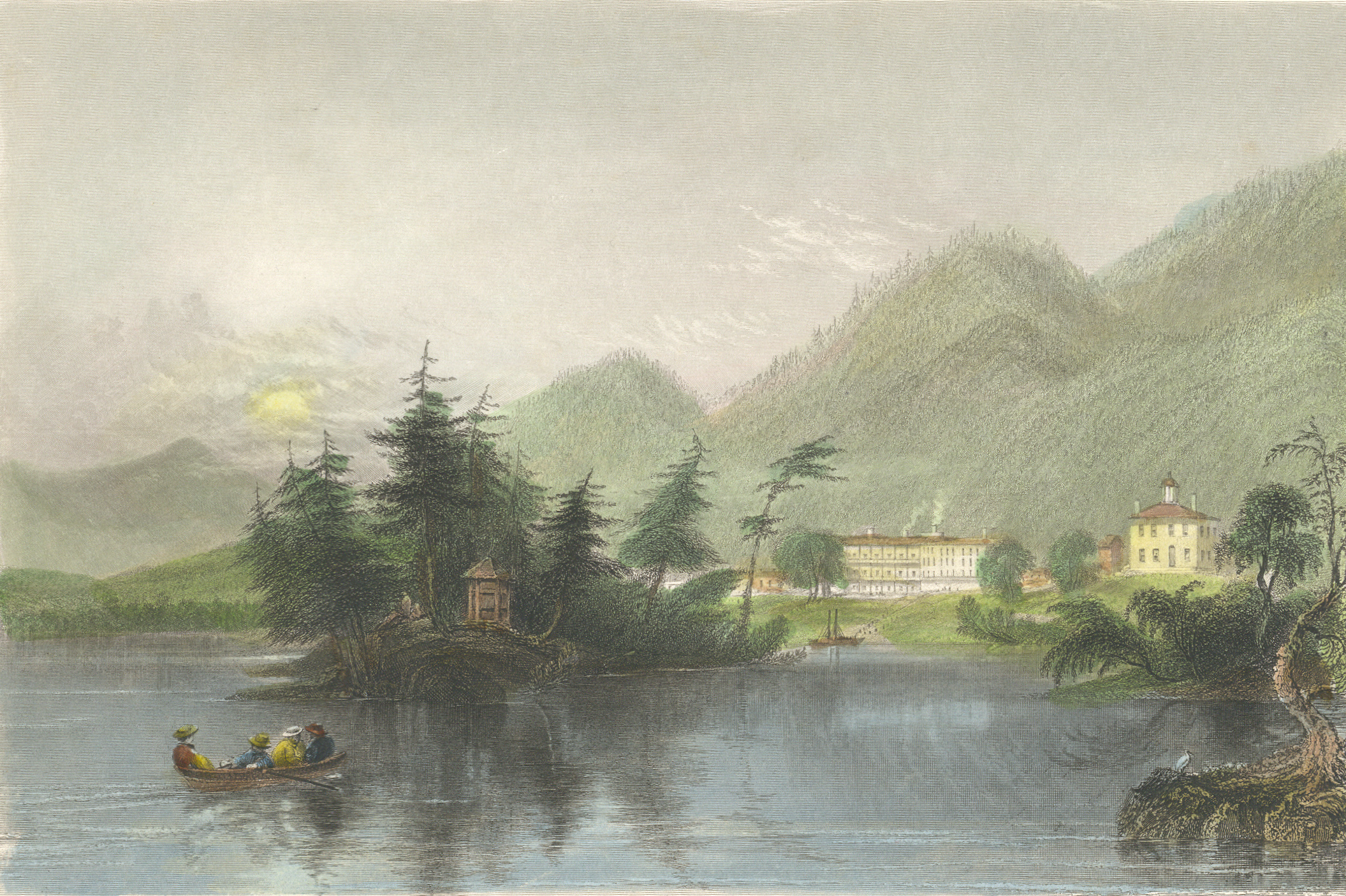 H. Bartlett & C. Cousen, Caldwell (Lake George), 1838, hand-colored lithograph, courtesy private collection
"Follies" are historicized garden and park buildings that ornament a landscape and often frame a view of scenery. Follies are so named because they represent the foolishness of English aristocrats who built non-essential buildings to decorate their landscape gardens in the eighteenth century. With its egalitarian and democratic founding principles, the United States seems an unlikely place to find follies. However, class-conscious Americans built follies as symbols of gentility in the late eighteenth and nineteenth centuries. As middle-class tourism flourished because of innovations in transportation, visitors sought out picturesque scenery in places of natural beauty, giving rise to what has become known as "picturesque tourism." Follies provided lookout points for tourists and punctuated the landscape with symbols of European culture.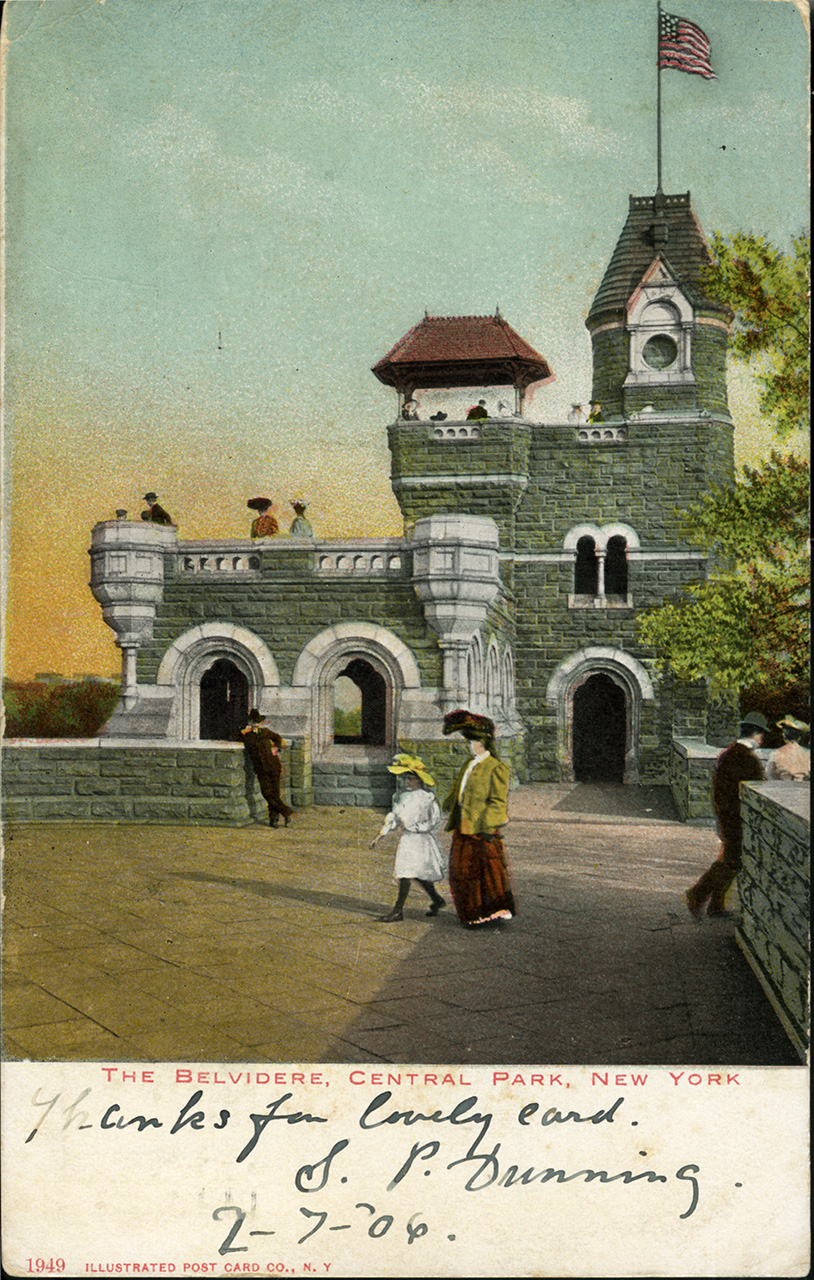 The Belvedere, Central Park, N.Y., 1906, postcard, courtesy private collection
This exhibition coincides with the publication of Follies in America: A History of Garden and Park Architecture (Cornell University Press) by the exhibition's curator, Kerry Dean Carso.
Click below to take a virtual tour of the exhibition