Davenport Residency for New American Music: 2022 Davenport Resident Jen Shyu
The Kenneth Davenport Residency for New American Music at SUNY New Paltz is made possible by the College's Kenneth Davenport Endowment, established in 1985 by the School of Fine & Performing Arts and the Davenport Family. This program supports residencies for contemporary American composers to share their work with students.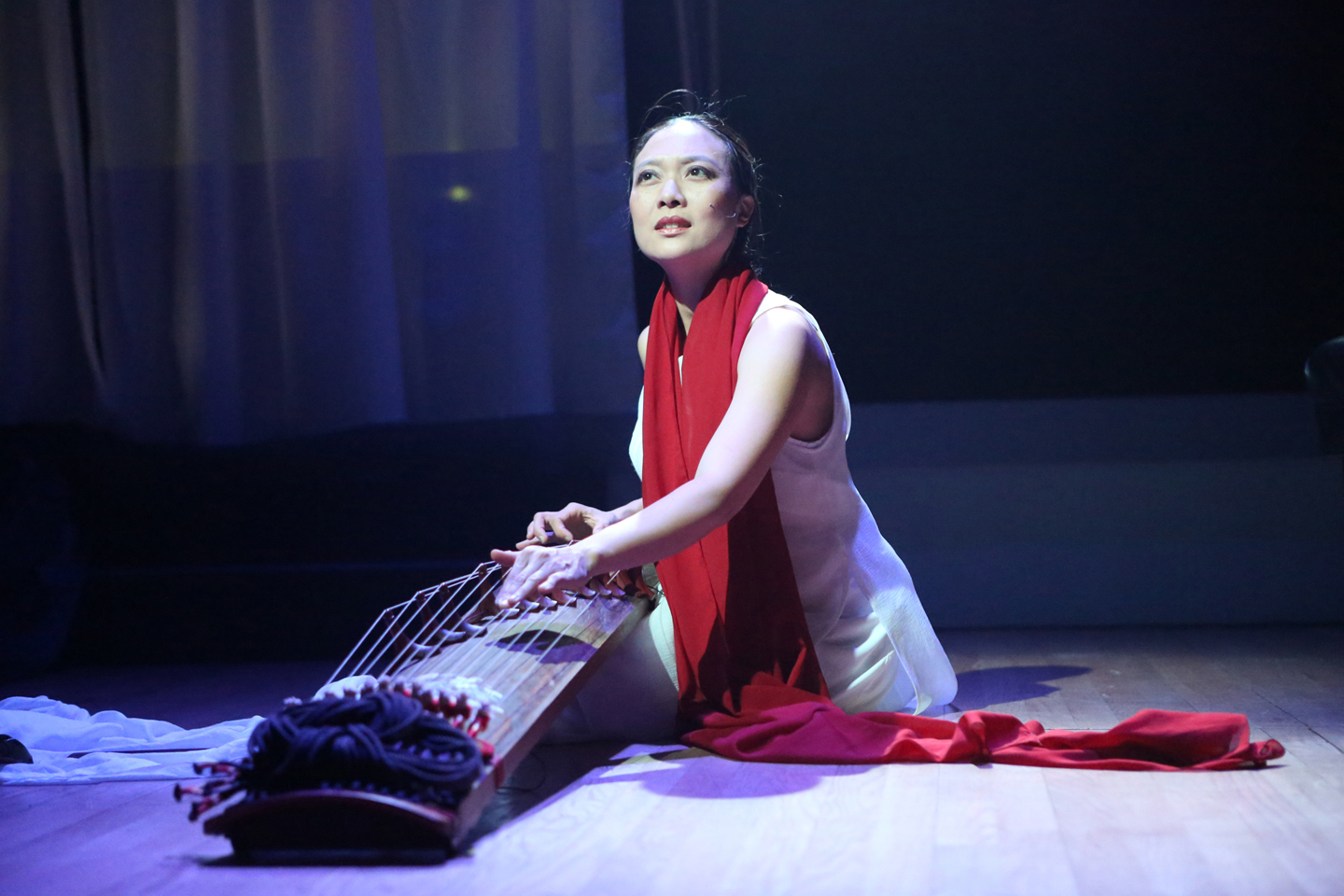 Department of Music welcomes Jen Shyu as its 2022 Davenport Resident for New American Music
Guggenheim Fellow, USA Fellow, Doris Duke Artist, multilingual vocalist-composer-multi-instrumentalist-dancer Jen Shyu is "one of the most creative vocalists in contemporary improvised music" (The Nation). Born in Peoria, Illinois, to Taiwanese and East Timorese immigrants, she's produced eight albums, performed at Carnegie Hall, Lincoln Center, Metropolitan Museum of Art, National Theater of Korea, Rubin Museum, was named Downbeat's 2017 Rising Star Female Vocalist, and is a Fulbright scholar speaking 10 languages. Her Song of Silver Geese was among The New York Times' "Best Albums of 2017." She's currently touring her third solo production Zero Grasses (commissioned by John Zorn) across all 50 states and has received wide critical acclaim for her latest album Zero Grasses: Ritual for the Losses, with "When I Have Power" on Nate Chinen's "Best Songs of 2021" list for NPR. She is also a Paul Simon Music Fellows Guest Artist, a Steinway Artist, and co-founder with Sara Serpa of M³ (Mutual Mentorship for Musicians), a radical model of mentorship for underrepresented composer-performers around the world. Jen is an active educator and has moved her teaching studio to her Patreon community since the start of the pandemic.
Schedule of Events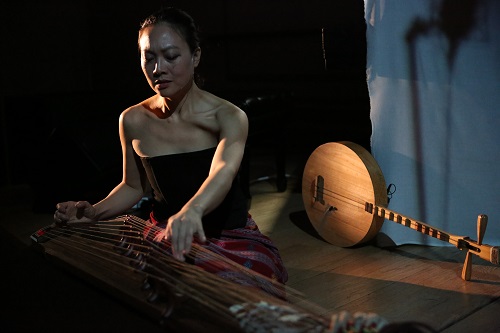 Music Concert Series
Davenport Resident Jen Shyu: Lecture
2022 Davenport Residency for New American Music
Doris Duke Award recipient and 2019 Guggenheim Fellow Jen Shyu, our 2022 Davenport artist-in-residence, will introduce us to her work, covering her song-writing process, ethnographic research and feature portions from her last three one-woman monodramas. This visit will give the campus community an opportunity to get to know Jen's creative process prior to her hands-on workshop.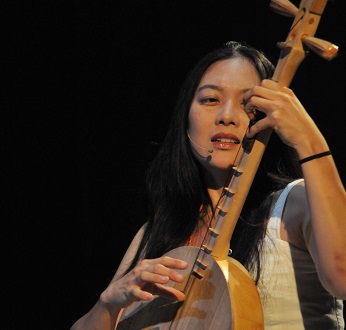 Music Concert Series
Davenport Resident Jen Shyu: Performance
2022 Davenport Residency for New American Music
2022 Davenport Artist-in-residence Jen Shyu performs portions of her latest one-woman monodrama "Zero Grasses," a new collection of songs devoted to the marginalized voices of women around the world, and a profound elegy to personal loss. This concert will also feature Jen with SUNY students and faculty in a a semi-improvised piece from her "You Are Everything" workshop on campus.
Review in-person audience guidance
Free for New Paltz students; $10 faculty/staff; $15 general public
No advance online ticket sales. Cash at door only.
Photo: Steven Schreiber