Welcome to the Honors Program at the State University of New York at New Paltz.
The SUNY New Paltz Honors Program provides the opportunity for prospective students and their family members to visit.
The mission of the SUNY New Paltz Honors Program is to provide an enhanced intellectual experience in a climate conducive to interaction among highly motivated students and faculty. This experience will seek to develop and intensify skills from a conceptual point of view in a diverse multidisciplinary analytical environment that nurtures independent thinking, creativity, respect and social responsibility.
The Honors Program consists of around 230 students. Once admitted to the program, students take special Honors seminars, which are interdisciplinary and small in size (usually around 15 students). Unlike traditional lecture courses, Honors seminars emphasize dialogue and non-lecture based learning; students are expected to come to class with something to say and to actively participate in debate and discussion.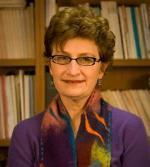 Dr. Patricia Sullivan, Director
Office: CH-H 111
Phone: 845-257-3456
Email: sullivap@newpaltz.edu

Spring 2017 Office Hours
Monday 11:00-12:00 & 2:00-5:00
Tuesday 10:00-12:00 & 2:00-3:00
Wednesday 3:00-5:00
Thursday 11:00-12:00 & 3:00-4:00

And By Appointment

Dr. Pat Sullivan is the director of the Honors Program at SUNY New Paltz and professor in the Department of Digital Media & Journalism. She served as department chair for seven years. She specializes in the study of rhetoric or public communication and has published criticism on a variety of texts (e.g., political speeches, U.S. Supreme Court decisions, autobiographies, media coverage). Current research interests focus on gender, race, and class issues in political communication; political apologies; and ethics and political communication. She is co-author of From the Margins to the Center: Contemporary Women and Political Communication and co-editor of Political Rhetoric, Power, and Renaissance Women and New Approaches to Rhetoric. Her articles have appeared in journals such as Quarterly Journal of Speech, Communication Quarterly, Western Journal of Communication, and Women and Politics. For the Honors Program, she teaches seminars on "The Individual and Society" and "Debates in U.S. History." As a member of the Department of Digital Media & Journalism, she teaches "Introduction to Media Criticism" and "Aesthetics and Criticism of Television". She received her B.A. in English and communication from Marquette University and her Ph.D. in communication (rhetorical studies) from the University of Iowa.

---
Events
"Uncovering the Covered: A Dramaturgical Approach to Ragtime". Kyle Marra's Honors Program Thesis Presentation. Friday, May 12 at 5:00p.m., in Parker Theatre.
Honors Program Alumni Panel. Monday, April 17 at 5:30p.m., in the Honors Center.
"Crimmigration in the Era of Trump: A Conversation on the Deportation Consequences of a Criminal Conviction". Thursday, April 13 at 1:00p.m., in the Honors Center.
Honors Program Thesis Presentations
Tuesday, April 18, 2017
3:00-3:20 Jessica Weeks, "Octopaminergic Neural Pathways of Polistes dominulus"
3:20-3:40 Alana Slatky, "Gender Differences in Speech/Language Development and Their Implications for Speech Therapy"
3:40-4:00 Steven Szymczak, "Marketing is the Real MVP: Sports as a Business and the Rise of Basketball"
4:10-4:30 Nick Tantillo, "Behind the Pines: How Rural Homelessness Plays Out in the City of Kingston, New York"
4:30-4:50 Mairead Atkinson, "Women and Piracy: Sensationalism Versus Fact"
4:50-5:10 Kathryne Gruskin, "The Evolved Classroom: Using Evolutionary Theory to Inform Elementary Pedagogy"
Wednesday, April 19, 2017
10:40-11:00 Jillian St. Denis, "ADHD: Diagnosis, Treatment, and Beneficial Teaching Strategies"
11:10-11:30 Marianela Diaz, "Corruption in the Dominican Republic"
11:30-11:50 Melanie Berardicelli, "The Augie Book Project"
11:50-12:10 Samantha Manno, "The Trade-Off Between Oak Masting and Acorn Size"

Thursday, April 27, 2017
3:00-3:20 Stephanie Lopez, "She That Dwells/Ten Leagues Beyond Man's Life: An Analysis of Postcolonial and Feminist Revisions of Shakespeare's The Tempest"

3:20-3:40 John Weaver, "Comics in the Classroom and Curriculum: How Superheroes Inspire Children to Be Super Readers"
3:40-4:00 Angela Mastandrea, "Expressive and Healing Arts: An Inward Journey Through Self Discovery as a Catalyst for Relational and Communal Healing"
4:10-4:30 Sana Shepko, "Content Personalization in a Digital World"
4:30-4:50 Samantha Flax, "Achieving Equal Land Rights for Women: A Comparative Study of Post-Soviet Countries"
4:50-5:10 Anja Kerkapoly, "Timelines"

Monday, May 1, 2017
3:00-3:20 Brenna Hemmings, "Economic Implications for Nineteenth-Century Kingstonians via the Delaware and Hudson Canal"
3:20-3:40 Allison Surgeary, "And She Will Enter Every Place: The Significance of the Women's Christian Temperence Union in the Lives of Kingstonian and Ulster County Women in the Pre-Prohibition Late Nineteenth and Early Twentieth Centuries"
3:40-4:00 Tanner Martin-Ignaffo, "On the Evaluation, and Development of Financial Education in New York Public High Schools"
4:10-4:30 Jessica Wiessner, "Theater in the Weimar Republic of Germany, 1918-1933"
4:30-4:50 Jackie Quaranto, "The Right Way to Write: An Objective View on a Subjective Topic"
4:50-5:10 Raine Nel, "Residential Geriatric Care for Elderly LGBTQ+ Adults in the U.S."

Friday, May 5, 2017
2:00-2:10 Simon Li, "Krawtchouk Polynomials, Meixner Polynomials and SL2 Modules"
2:20-2:40 Kacey Kramer, "Intentional Ethics: An Examination of the Morality of Prejudice and Application of Purposeful Compassion"
2:40-3:00 Natalia Keogan, "Women and Migration: How the Media Represents the Latina Immigrant in the U.S. Versus Spain"
3:10-3:30 Nathan Bergelson, "Does Education Drive Democracy? A Study of Tunisia's Transition to Democracy in the Wake of the Arab Spring"
3:30-3:50 Camille-Ashley Chavez, "Borders: An Investigation on the Impact of Borders in the Dominican Republic and Haiti"
3:50-4:10 Xiao Mei Su, "A Look at Saipan: An Introduction to the Forgotten U.S. Territory"
4:10-4:40 Sydney Mott, "The History and Development of Postmodernism in Television Comedies"

Monday, May 8, 2017
7:30-8:30 Casey Silvestri, "The Real Millennial Crisis"

Wednesday, May 10, 2017
10:20-10:40 Brianna Best, "Queering the Classical Woman: Gender Transgression in Euripides and Ovid"
10:40-11:00 Heather Bey, "The Fierce 5%: Women in the Sound Industry"
11:10-11:30 Daniel Affsprung, "The Sunless Non-Identity: Identifying Acts, Narrative, and Self"
11:30-11:50 Caryn Byllott, "Recall/Reconstruct: The Exploration of Memory Through Found Objects and Digital Technologies"
11:50-12:10 Wainabi Jung, "The Human Chair"

Thursday, May 11, 2017
2:00-2:20 Monica Schneider, "The Benefits of Unearthing Traditional and Cultural Practices When a Disaster Strikes"
2:20-2:40 Sara DeLessio, "Bio 102"
2:40-3:00 Evan Soyer, "A Usable History? How the Burning of Kingston and Similar Events Exemplify a Community's Use of Local History for Generating Tourist Revenue"
3:10-3:30 Alexandra Shea, "Elephant Cognition: New Perspectives for Further Conservation"
3:30-3:50 Natassia Velez, "Wanting Wellness as Women and Warriors: Gender in the Military as it Impacts Female Veterans Pursuing and Receiving Mental Health Services"
3:50-4:10 Nicholas Hoefer, "Tourism and Performing National Identity"

Friday, May 12, 2017
Parker Theatre
5:00-6:00 Kyle Marra, "Uncovering the Covered: A Dramaturgical Approach to Ragtime"
---

Trips
NYC Trip, Sunday, February 12
There will be more events added to this list as the semester progresses.
---

Isabelle Hayes, Honors Program Orientation Liaison
My name is Isabelle. I'm a sophomore and am a proud member of the Honors Program. I'm a Political Science and Communications double major. My passion lies in environmentalism and I want to work in that field as my career. I'm from Warwick, NY, I love to play badminton and I'm so excited to be this summer's Honors Program Liaison.