Honors
The mission of the SUNY New Paltz Honors Program is to provide an enhanced intellectual experience in a climate conducive to interaction among highly motivated students and faculty. This experience will seek to develop and intensify skills from a conceptual point of view in a diverse multidisciplinary analytical environment that nurtures independent thinking, creativity, respect and social responsibility.
The Honors Program consists of around 280 students. Once admitted to the program, students take special Honors seminars, which are interdisciplinary and small in size (usually around 15 students). Unlike traditional lecture courses, Honors seminars emphasize dialogue and non-lecture based learning; students are expected to come to class with something to say and to actively participate in debate and discussion.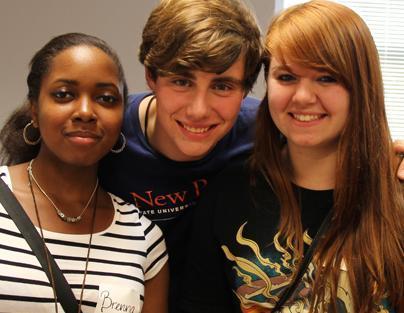 Give to the Honors Program
The collective genorosity of our alumni and friends ensures that the Honors Program can continue to enrich the academic experience of our students. Thank you for your continued support.
Dr. Patricia Sullivan, Director
Office: CH-H 111
Phone: 845-257-3456
Email: sullivap@newpaltz.edu

Spring 2018 Office Hours*:
Monday: 2 - 4 p.m.
Tuesday: 10 a.m. - 12 p.m.
Wednesday: 3 - 5 p.m.
Thursday: 2 - 5 p.m.
*Also available by appointment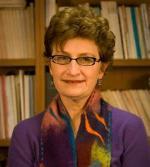 Dr. Pat Sullivan is the director of the Honors Program at SUNY New Paltz and professor in the Department of Digital Media & Journalism. She served as department chair for seven years. She specializes in the study of rhetoric or public communication and has published criticism on a variety of texts (e.g., political speeches, U.S. Supreme Court decisions, autobiographies, media coverage). Current research interests focus on gender, race, and class issues in political communication; political apologies; and ethics and political communication. She is co-author of From the Margins to the Center: Contemporary Women and Political Communication and co-editor of Political Rhetoric, Power, and Renaissance Women and New Approaches to Rhetoric. Her articles have appeared in journals such as Quarterly Journal of Speech, Communication Quarterly, Western Journal of Communication, and Women and Politics. For the Honors Program, she teaches seminars on "The Individual and Society" and "Debates in U.S. History." She received her B.A. in English and communication from Marquette University and her Ph.D. in communication (rhetorical studies) from the University of Iowa.
Orientation Events
Day 1
Information Session
5:00p.m. - 6:00p.m.
Crispell Lounge
---
Day 2
Information Session for Parents
11:00a.m. - 11:45a.m.
Student Union MPR


Honors Social
10:15p.m.
Esopus Main Lounge
---
Day 3
Open House
10:00a.m. - 1:00p.m.
Honors Center, College Hall 111
---
There will be more events added to this list as the semester progresses.
Honors Program Orientation Liaison
Hello my name is Alina Schroeder and I am the Honors Program Liaison for the school year of 2018-2019. From inspiring professors to lifelong friends, I cannot imagine my college experience without this program. I am an avid reader, traveler, a coffee enthusiast, and a double major in Communication Disorders and French. I look forward to answering any of your questions or helping you with anything you need!
---