Thesis Showcase
Roxolyana (Sana) Shepko-Hamilton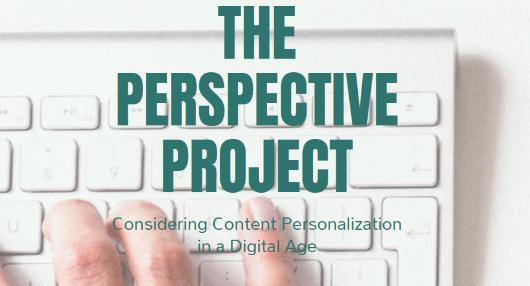 How do we know what we know?
In a modern world overflowing with information, how do we determine what is truth, and what we believe? Google allows us to search for any query and in return delivers a plethora of internet results in milliseconds, which vary in accuracy and often organize results based on location or preference. Facebook connects people across the globe, and yet has the capability of limiting content to only what we want to see. Philosophies such as hermeneutics and phenomenology would assert that our experience forms not only our beliefs, but also our reality and understanding of the world. These ideas, developed in a pre-digital world, become even more significant with the advent of new technology. The internet introduces a platform of experiences that did not exist before, where online marketing tools can manipulate information to present the most appealing content to a user, affecting the way we perceive things.
Max Singer
Max Singer is an actor born in New York City on April 12, 1993 and raised in Westchester, NY. Growing up Max was always passionate about the power of imagination, but wasn't exposed to the art of acting until the age of fourteen when he played the titular role in Hamlet by William Shakespeare in a middle school production.
From that point on, throughout the summers and High School leading up to his matriculation at SUNY New Paltz, Max performed in dozens of productions in an array of roles from Touchstone in As You Like It, to Robert Conklin in the Rimers of Eldritch. He also attended acting training programs including TheatreBridge at Brown University, which gave him the opportunity to work with current students, faculty, and professional actors, writers, and directors at Trinity Repertory Theatre in Providence, RI.
Max attended SUNY New Paltz from 2011-2014, where he majored in History and Theatre Arts. Throughout his college career he took on challenging roles in main stage productions, including Ferdinand from the The Tempest and Tilden in Buried Child. He also conducted an independent study where he assisted Dr. James Schiffer in teaching Shakespeare and performance to undergraduates.
Max now lives in Los Angeles, California where he continues to work professionally as an actor.
---
Andrea Pacione - 2015 Painting & Drawing BFA Exhibit
Pacione is a native Hudson Valley fine artist and poet who has been writing poetry for nearly two decades and reading her impassioned work throughout New York since 1995, and oil painting since 2010. Her poetry and paintings center around the complexities of the human subconscious and how dreams manifests in life on the surface. She notes William Blake, Robert Delaunay and Wassily Kandinsky as sources of inspiration. Pacione's paintings are also interdisciplinary as they are informed by a keen interest in biology and chemistry, and how these functions merge with human emotion.
Pacione has performed at libraries, cafes and schools, including the Bowery and the Nuyorican. She has read her work at Rutger's University alongside civil rights activist Amiri Baraka. She has performed at the UpFront Exhibition Space art gallery in Port Jervis, the Florida Public Library, the Jubilee Dance Studio in Warwick and at Noble Coffee Roasters in Campbell Hall, New York. Her work has been exhibited in the home of SUNY New Paltz President Donald Christian, the Dorsky Museum, at Art Fairs and in the student galleries of SUNY Orange campus.
This May 2015, Pacione will have earned, with honors, a Bachelor of Fine Arts Degree in Painting and Drawing, and intends to continue pushing her work to ever-expanding horizons. She will continue educational pursuits for a MFA in Painting as well as a PhD in Art History and Critical Theory, with hopes for a teaching career.
---
Shannon Suhl - 2015 "Sacred Spaces" BFA in Painting and Drawing
Shannon Suhl is graduating with a Bachelor of Fine Arts in Painting and Drawing and a minor in Art History. Her large-scale oil paintings and drawings in ink are an exploration of time and memory in uninhabited architectural spaces. She has traveled in Europe and in many parts of the United States, influencing her interests in art, history, culture, and architecture. Suhl has had work included in several group exhibitions at SUNY New Paltz, the most recent being the BFA Thesis Exhibition at the Samuel Dorsky Museum of Art in 2015. She had a sculpture included in Ecosophy: Environmental Awareness and Sustainability Day in 2013 at SUNY New Paltz. She has also shown work as part of the SUNY New Paltz BFA and MFA Open Studios nights in 2014 and 2015. Other exhibitions at the school include the Foundation Exhibition in 2012 and Design: Color 2011 in 2011. In 2011 she was the recipient of a Drawing & Painting Award by the Upper Perkiomen Business and Professional Women's Club. After graduating in May 2015, Suhl will be interning with the Smithsonian National Portrait Gallery in Washington, D.C. with Youth and Family Programs.
---
Kali Ventresca - 2011 "Collecting Memories: Birdhouses as Spaces for Infinite Dreaming" BFA in Metal


Kali Taylor Ventresca began her time as an artist at SUNY New Paltz with a proverbial bang. After developing an AP Art portfolio at the Friends Academy in Locust Valley, NY, she received "Best in Show" in the Art Foundations program in her freshman year (2007).
After deciding to focus her efforts toward a BFA in Metals in her sophomore year, Kali took on a jewelry internship in 2010 at Albert J. Pujol, Inc. in New York City. This experience would further enhance her skills, as she would develop a knack for creating beautifully unique pieces.
Kali's progress didn't stop after her graduation in December of 2011, as she vaulted directly into an assistant designer position with Jaroff Design & Mison Concepts in Hicksville, NY. Jaroff Design, founded by artist Joseph Jaroff, provides custom metal and glass design and fabrication for the art, architecture and interior design communities. As an employee of Jaroff Design, Kali is gaining invaluable experience both as a designer and a businesswoman.
In Kali's downtime, she loves riding her bike, eating well, dancing and being in the company of friends and family. She is also in the process of constructing her first home studio.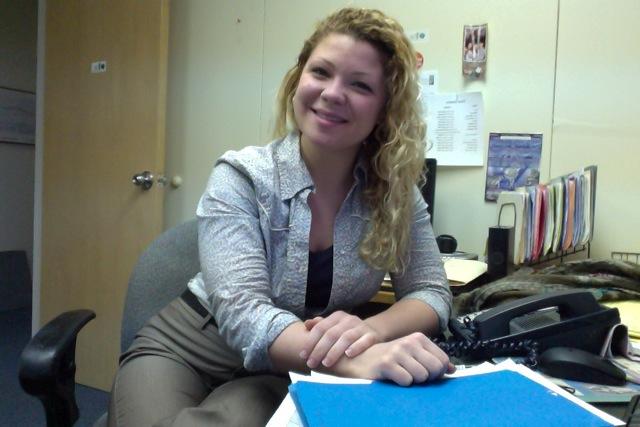 ---
James Senzer - 2015 "American Waste: Landscape and Identity" BFA in Photography
James Senzer (American, born 1993) is a multidisciplinary artist primarily working in photography and serigraphy. Senzer currently resides in the Hudson Valley region of New York State. Senzer is expected to receive his BFA in photography from the State University of New York at New Paltz in May 2015. James Senzer has had photographs included in numerous group exhibitions across New York State. In 2013, his series Straight Face was awarded "best in show," in an exhibition at the Photography Center of the Capital District, and in 2014 he was the recipient of the Luigi and Anita Traverso scholarship in photography. His current project American Waste: Landscape and Identity challenges our perception of both the waste industry, and what we choose to discard. By photographing waste sites, and displaying appropriated objects, his work makes us question the role of an identity after it has been discarded. Equipped with a large format camera, Senzer captures expansive vistas rich with subtle detail and layers of content. His image methodology is traditional; he frequently chooses to shoot using a tripod, and slow shutter speeds to achieve a desired quality and effect in his images. Senzer is versed in numerous traditional photographic processes including Cyanotype, and Van Dyke Brown, and is an advocate of traditional, hybrid, and digital image making. Click here to visit James' website.