Student Accomplishments
Students speak at undergraduate medieval and early modern studies conference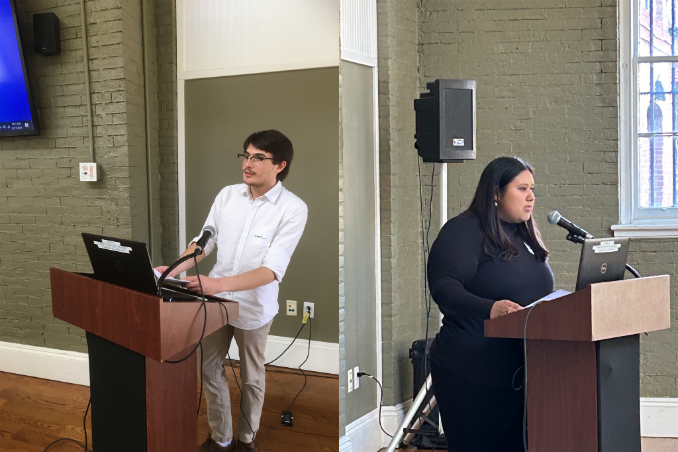 Sebastian Abt '24 (left) and Veronica Gonzalez '23 (right) speak during 7th Annual Hudson Valley Medieval and Early Modern Studies Conference at the College of Mount Saint Vincent
Two New Paltz students recently presented their work at the 7th Annual Hudson Valley Medieval and Early Modern Studies Conference.
This year's event, held on Saturday, Feb. 11, at the College of Mount Saint Vincent in the Bronx, New York, was the first in-person meeting since the pandemic. Over the course of the day, 13 students from Hudson Valley institutions, including SUNY New Paltz, Vassar College, Marist College, Mount St. Mary College, Iona College, and Mount Saint Vincent, presented their ideas and interpretations.
---
Cosmic Perspectives: Meet Raj Pandya and Allyson Sheneman. Hear some awe inspiring facts about our universe from two people who love their work.
Raj Pandya is the Director of the John R. Kirk Planetarium and a lecturer in the Department of Physics & Astronomy at the State University of New York in New Paltz, NY. Allyson Sheneman is a student of Astronomy, Biology and Physics and an outstanding presenter of planetarium shows. In our fact-filled, fun and lively conversation they explore a variety of topics such as the possibility of intelligent life in the cosmos, an icy moon of Jupiter that spouts geysers, thoughts about human habitation on Mars, the power of the new Webb telescope and more.
---
Roman Throws Perfect Game, Highlights SUNY New Paltz Softball Sweep of Brockport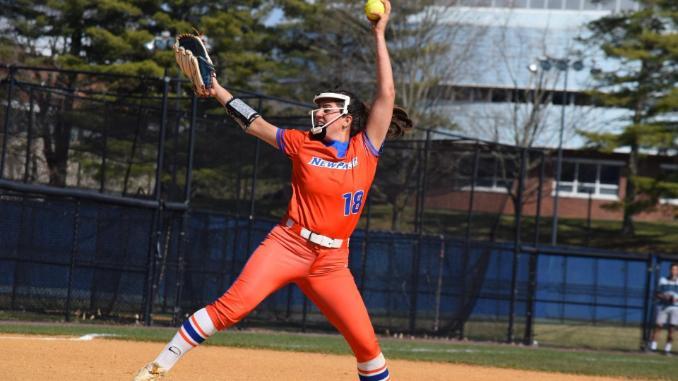 New Paltz, NY — The State University of New York at New Paltz swept its series against SUNY Brockport Saturday at Mary Gray Deane Field, 6-0 and 8-0, respectively led by a historic performance by ace Lindsay Roman who recorded the first perfect game for the Hawks in at least 30 years.

Roman sat down 21 straight batters through seven innings of work with no hits or walks to record the first perfect game in program history in recent memory, leading the way to a 6-0 win in game one.
---
Queer Coffee Hour Creates Community on Campus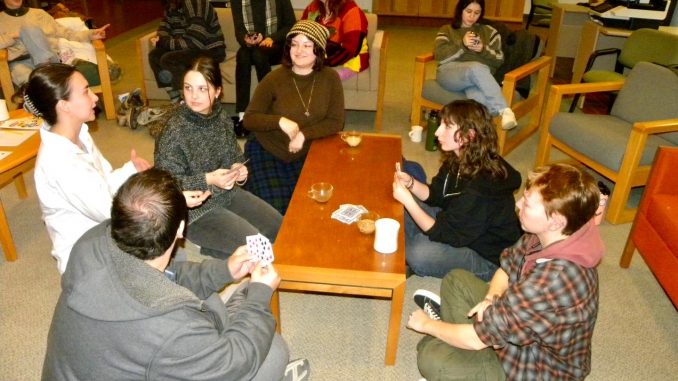 Attendees gathered to play a card game together. Photo Courtesy of John Alexander.
When John Alexander, a fourth-year English major, first had the idea for Queer Coffee Hour, it was a sentiment he held close. So when the opportunity presented itself to make this space a reality, Alexander got right to work.
Pairing with the SUNY New Paltz Honors Program, Queer Coffee Hour was born. The first event was held on Feb. 3 in the Honors Center and the second on Feb. 12 for Valentine's Day. As the project evolves, more meetings will be scheduled at varying dates and times throughout the semester. This information will be updated through the event's social media, @queercoffeehour, on Instagram.
---
Rebecca Shaw '22 sparks conversation on sustainable fashion with research project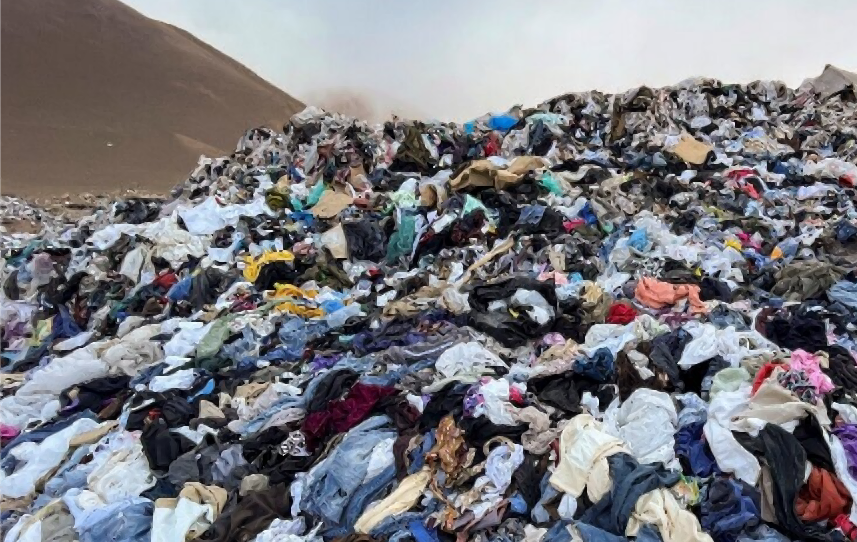 A slide from Shaw's presentation that illustrates the amount of discarded clothing filling up landfills each year
Rebecca Shaw '22 (Business) always considered herself aware of environmental issues, but it wasn't until she studied fast fashion in the Introduction to Managing Sustainability course at SUNY New Paltz that she gained new insight in how she could be contributing to the changing climate by simply shopping for clothes.
"I realized that I had been buying garments that could be discarded easily, and so I had a goal to raise awareness of the phenomenon of fast fashion and advocate for alternatives," she said.
---