Areas of Study: Jazz Performance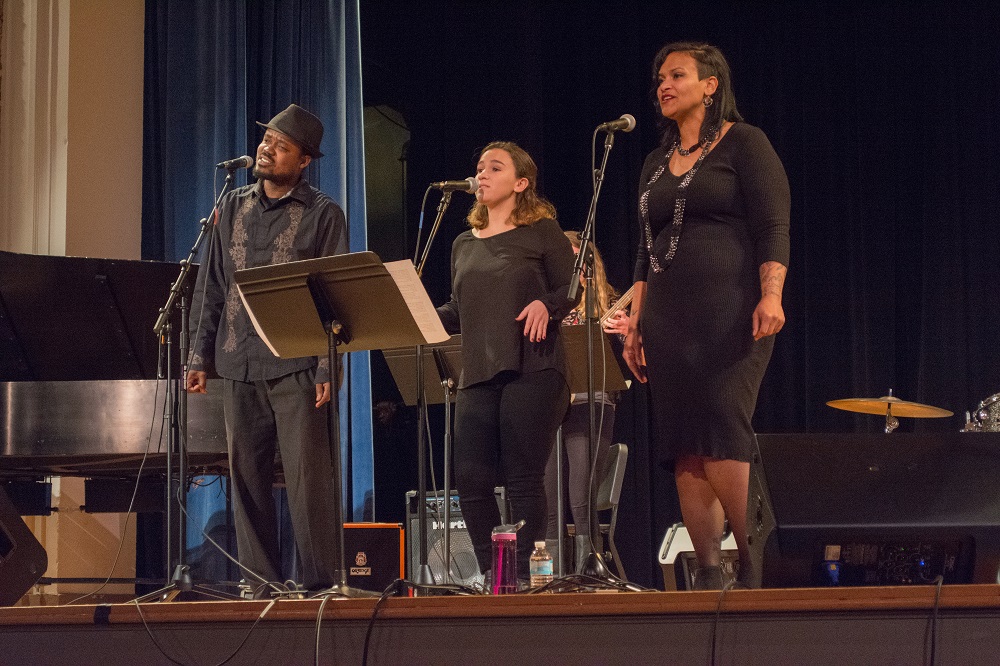 The concentration in Jazz Performance affords students the opportunity to pursue serious study of their individual instrument or voice in a liberal-arts context. The program emphasizes both individual performance and participation in small ensembles. Upon graduation from the program students may choose to pursue advanced study in music, to find employment as performers or private teachers, or to continue to participate in musical activities as an avocation.
Students in the Jazz Performance concentration receive applied lessons each semester of the program, and are evaluated through a jury system. In the final year of study, each student in the concentration presents a senior recital. Students gain performance and improvisation skills in the Chamber Jazz Ensembles, and perform publicly at least once a year. Students are encouraged to find or create ensembles to perform on campus.
The Mid-Hudson Valley is rich with a variety of cultural events and many opportunities for performance. The Music Department sponsors an on-campus concert series featuring faculty artists and department ensembles, as well as visiting artists. Many jazz faculty members pursue active performing careers in the Mid-Hudson region and New York City, and students have ample opportunity to hear and participate in outstanding jazz performances both on and off campus.
Learn more about the degree requirements for the concentration in jazz performance in the Undergraduate Catalog.
Jazz Performance Faculty