Davenport Residency for New American Music: 2023 Davenport Resident Elizabeth Brown
DAVENPORT RESIDENT FOR NEW AMERICAN MUSIC
The Kenneth Davenport Residency for New American Music at SUNY New Paltz is made possible by the College's Kenneth Davenport Endowment, established in 1985 by the School of Fine & Performing Arts and the Davenport Family. This program supports residencies for contemporary American composers to share their work with students.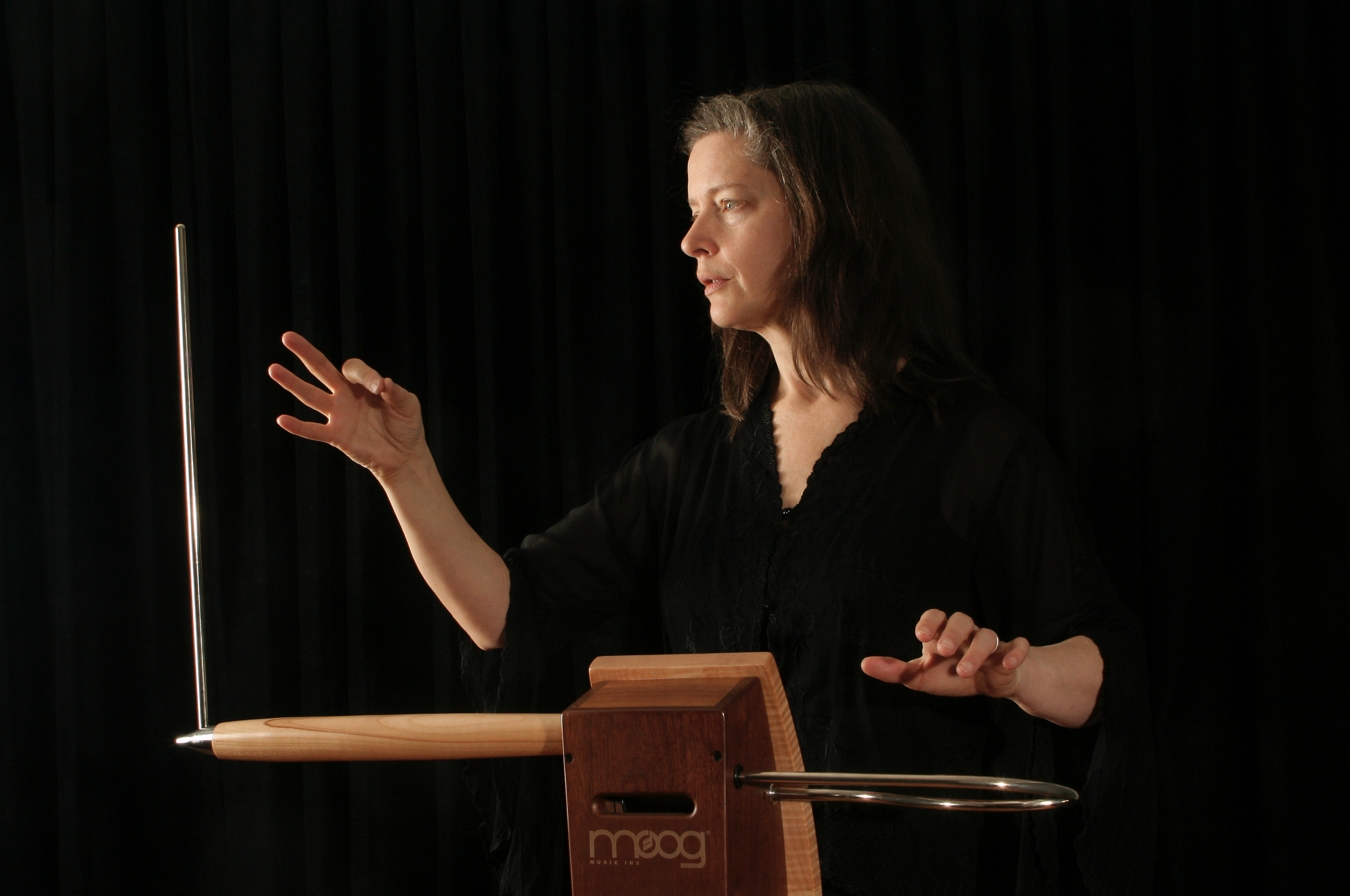 DEPARTMENT OF MUSIC WELCOMES ELIZABETH BROWN AS ITS 2023 DAVENPORT RESIDENT FOR NEW AMERICAN MUSIC
Elizabeth Brown combines a composing career with a diverse performing life, playing flute, shakuhachi, and theremin in a wide variety of musical circles. Her chamber music, shaped by this unique group of instruments and experiences, has been called luminous, dreamlike and hallucinatory.
Brown's music has been heard in Japan, Russia, Colombia, Australia, South Africa and Vietnam as well as across the US and Europe. A Guggenheim Fellowship recipient and Juilliard graduate, she has received grants, awards and commissions from Orpheus, St. Luke's Chamber Ensemble, Newband, The Bridgehampton Chamber Music Festival, Kamratōn, the Barlow Foundation, the Asian Cultural Council, the Japan/US Friendship Commission, Music from Japan, Meet the Composer, the Electronic Music Foundation, Bravo! Vail Valley Music Festival, the Cary Trust, and NYFA, among others. She has two solo CDs: Elizabeth Brown: Mirage (New World) and Blue Minor: Chamber Music by Elizabeth Brown (Albany), and her music is also available on CRI, Innova, and Music and Arts. She has been Artist-in-Residence at the Hanoi National Conservatory and in Grand Canyon National Park, and a fellow at the Rockefeller Foundation's Bellagio Center in Italy and at the MacDowell Colony.
SCHEDULE OF EVENTS