Kristin Backhaus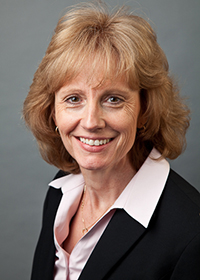 Kristin Backhaus
Dean, School of Business
Dean of the School of Business
Kristin Backhaus has served as dean of the School of Business since April 2015, after serving as interim dean from 2014-2015.
Dr. Backhaus has held positions of increasing responsibility since joining the College in 1986. During her tenure at SUNY New Paltz she has served as Professor of Management, Assistant Dean for Assessment, Assistant Director of Human Resources, Affirmative Action Officer and Assistant to the Dean of Education.
Kris currently serves on the Ulster Regional Chamber of Commerce Foundation Board and completed a two-year term as chair of the board in 2019. She is the recipient of a 2009 Chancellor's Award for Excellence in Teaching, a 2008 School of Business Distinguished Service Award and a New Paltz Alumni Association Distinguished Teaching Award in 2005. She has served as president of the Eastern Academy of Management, and co-editor of current empirical research for the Organization Management Journal.
Dr. Backhaus has published research in the areas of employer branding, cognitive/learning styles, and person-organization fit. She teaches courses in leadership, strategic management, and human resources.
She holds a doctorate in educational administration and policy studies from the University at Albany, a master of education degree in student personnel administration from the University of Vermont, and a bachelor's degree in literature and rhetoric from Binghamton University.