Marketing Campaigns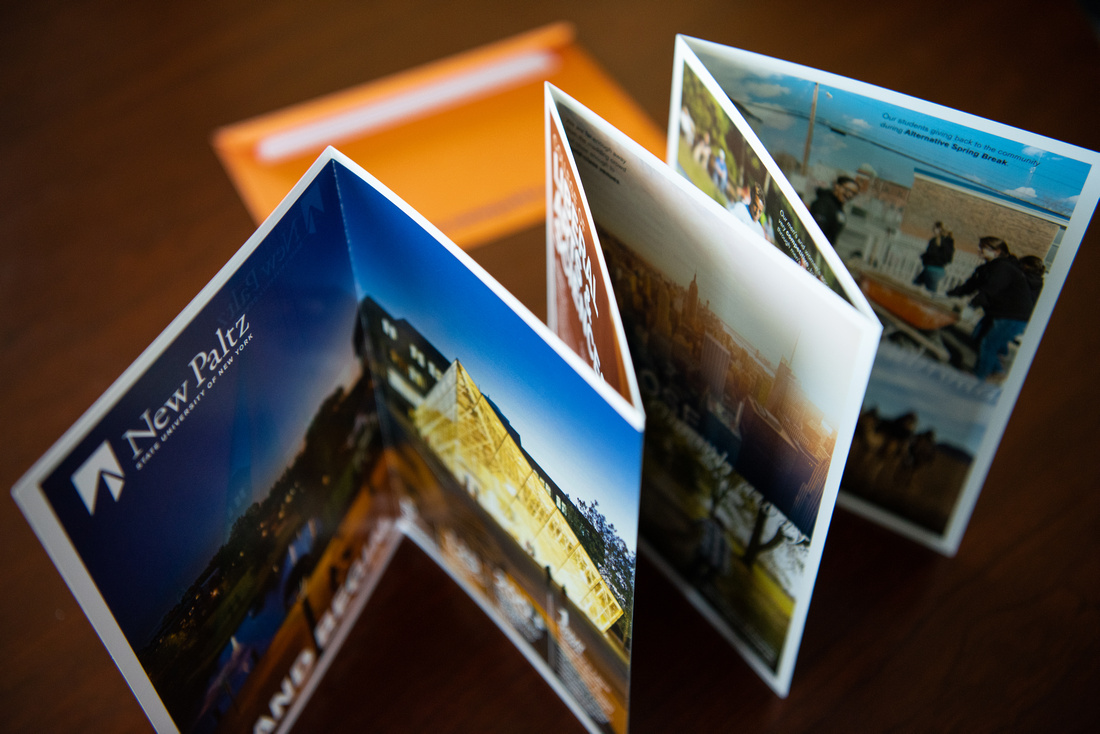 Marketing in higher education is about more than meeting enrollment targets or filling seats at a campus event.
Because everything we do, say, print or post affects our image/reputation, all our marketing efforts have a lasting impact on the public perception of our programs and the University as a whole.
For that reason, planning an effective marketing campaign requires us to think about how our message fits into the larger context of SUNY New Paltz's relationship with audiences on and off campus.
The following questions can help you set objectives for a marketing project or campaign:
Identifying your target audience is key to determining the tone of your message and the platforms and strategies through which you will distribute it.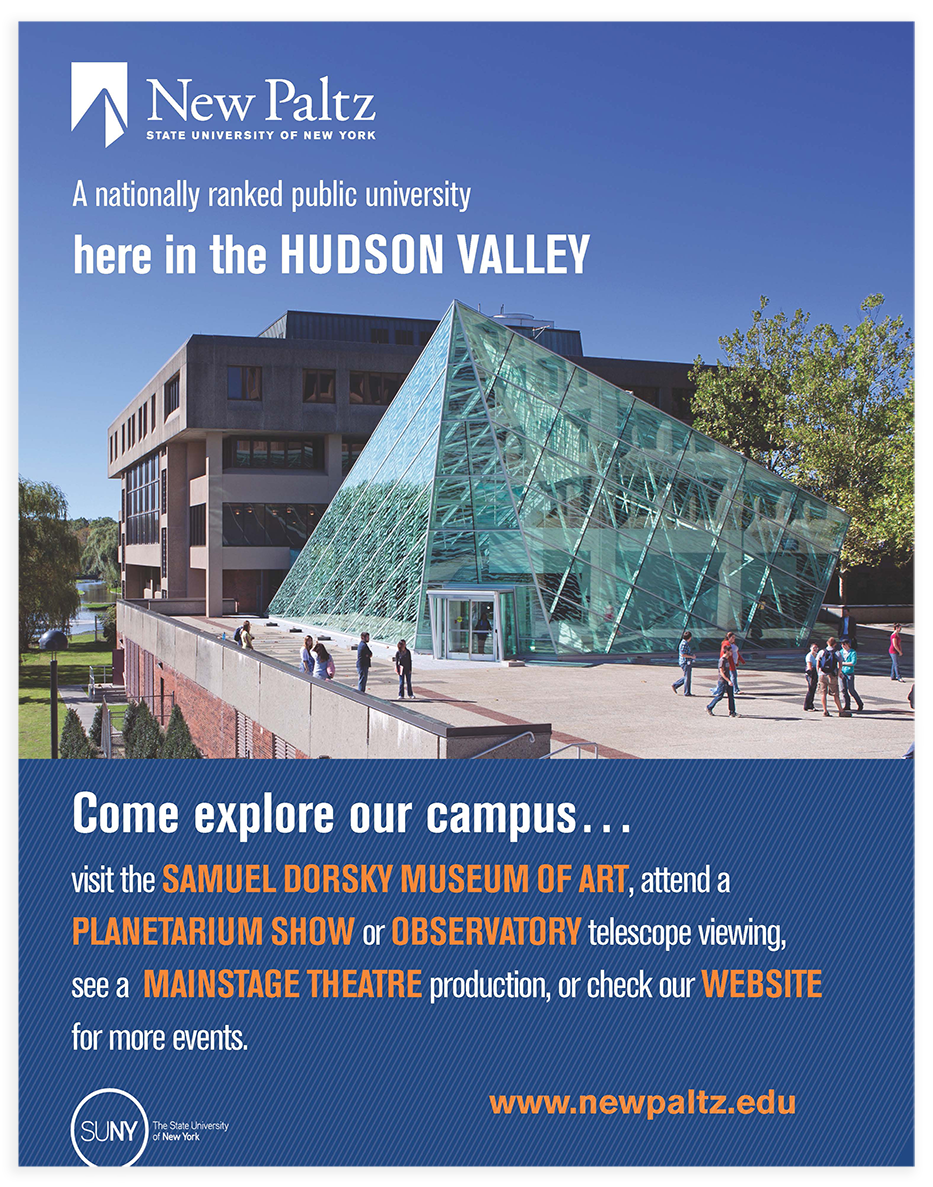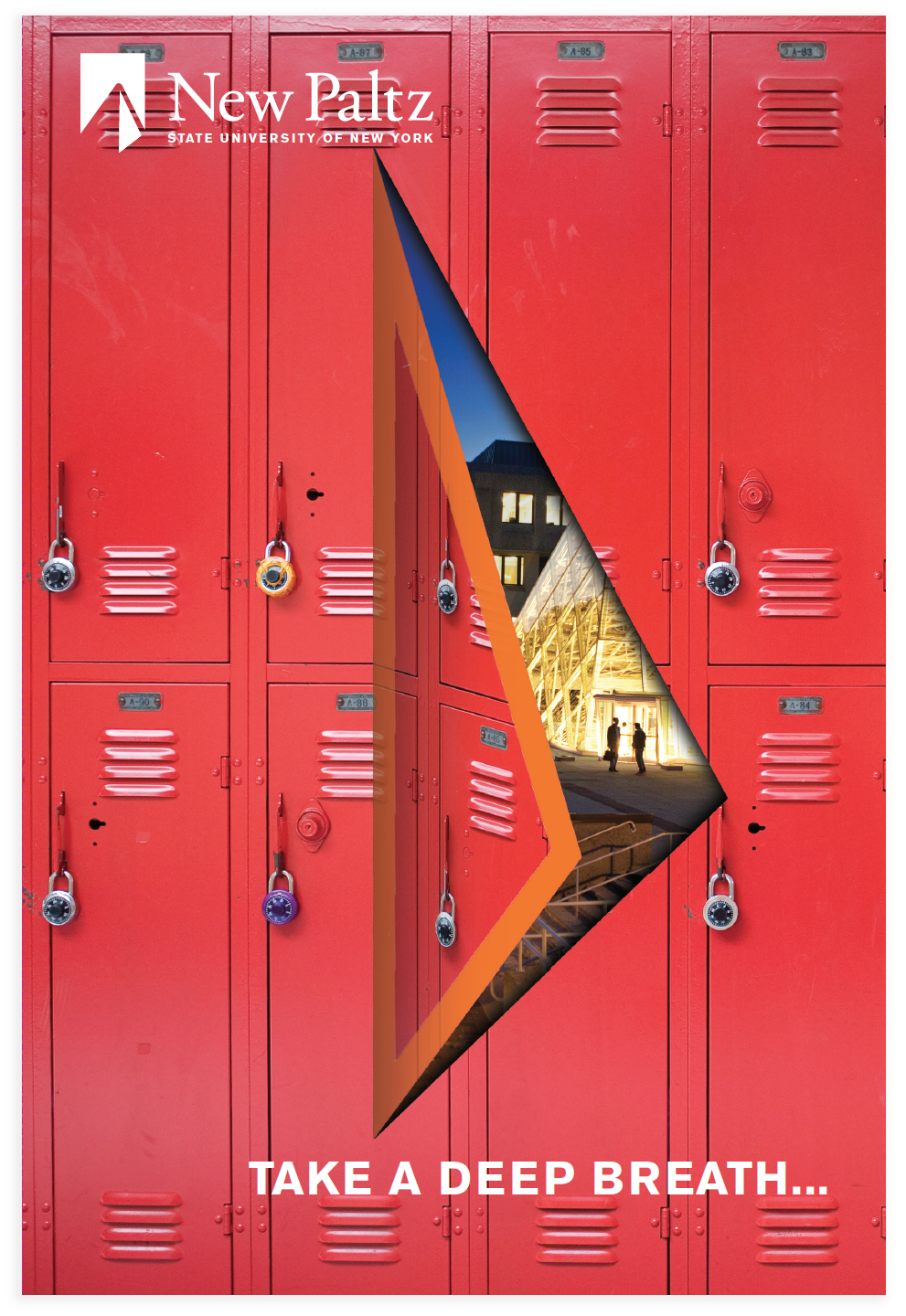 It is important to have a clear sense of who you want to communicate with before you begin crafting your message. A social media campaign intended for prospective students will differ dramatically in language and appearance from a mailing to prospective donors, for instance.
At the same time, SUNY New Paltz has an established set of best practices around our institutional brand and identity. This ensures a level of consistency between everything we publish, and makes our work recognizable and responsive to all of our potential audiences (faculty, staff, current students, alumni, prospective students, parents, community members, business or government leaders, donors and other stakeholders).
Visit our to learn more.
If your audience takes away only one idea or piece of information from your message to them, what would it be?
Our marketing materials exist alongside millions of other messages, all competing for attention. The people we're trying to reach may only have a few instants to see and absorb the information you're trying to provide them.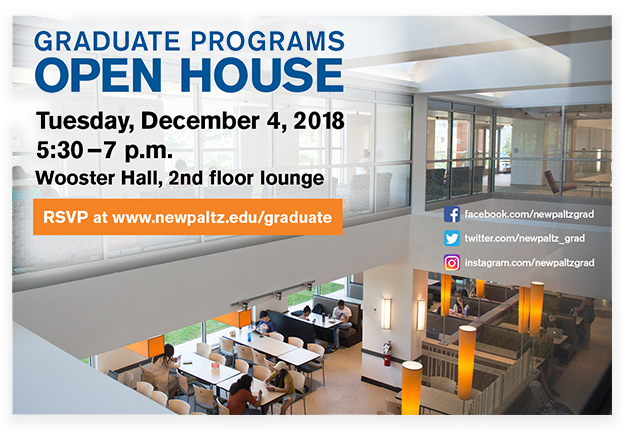 The best marketing campaigns can be distilled to a single, simple concept or piece of information, whether that be something concrete, like the date of an event, or something more abstract, like the value of a college degree.
Throughout the planning and execution of a marketing campaign, we recommend you always keep sight of the core communication goals you're trying to achieve. This can help you select the right medium and the right framing for your message.
So you've identified who you're communicating with, and sharpened your message to emphasize the most essential points. The next step is to capitalize on their attention with a clear call to action.
Are you promoting an event? Now's the time to sell tickets or build an RSVP list.
Hoping to stoke interest in a new academic program? Encourage your audience to share their email addresses to get more information.
Need students to respond to a deadline for submitting forms or payment? Include a link with specific information about what they will find when they click.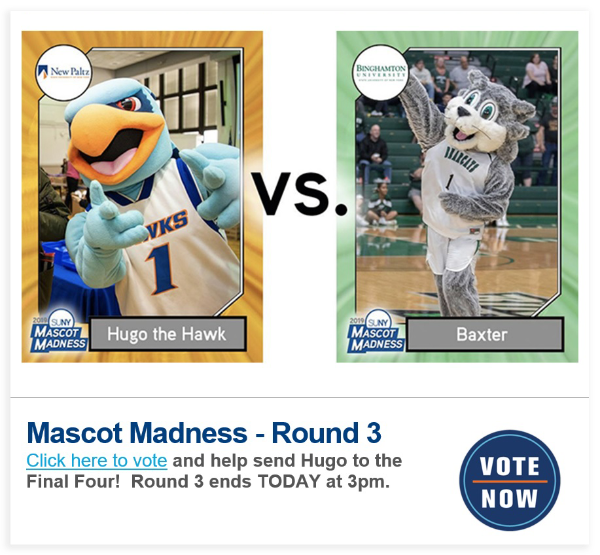 The call to action is an opportunity to motivate your audience, and it also makes it easy for them to engage with you. Don't miss this chance to convey the ultimate goals of your marketing campaign.
As members of the SUNY New Paltz community, it's important to remember that our individual actions and communications reflect on the University as a whole.
The ideal marketing campaign should demonstrate awareness of this context, and responsiveness to the University's Strategic Plan Initiatives.
Your campaign must also fit into the broader fabric of institutional priorities. As a public university, our available resources for marketing (in terms of budget, staff time and equipment) will always be limited. Department chairs, office directors, deans and administrators collaborate to balance priorities, and proposals for new initiatives are subject to approval by the Communication & Marketing management team.

Strategic Plan Initiatives
I. Nuture Innovation & the Learning Environment
II. Establish an Engaged Living & Learning Community
III. Strengthen Philanthropic Relationships & Success
IV. Engaging Alumni in the Life of the University
V. Market New Paltz Internally & Externally
VI. Improve Internal Process & Address Institutional Capacity
VII. Build Quality Online Education
VIII. Strengthen Regional & Community Engagement
Many of the marketing projects undertaken on this campus begin with a budget at or near zero, and that's ok! The Office of Communication & Marketing is home to talented designers, photographers and videographers, web and social media creators, and writers who can produce professional-quality marketing materials in-house, at low or no cost.
Our full-service print shop that can fill a wide variety of orders in different sizes and on different materials, at or near at-cost recharge rates that are much more affordable than most third-party options.
If your marketing campaign planning does include some available funds, however, our team is experienced in helping you get the most bang for your buck.
One example is our frequent use of "boosted" social media posts, which allow the college to reach targeted audiences on Facebook and other platforms at a fraction of the cost of more traditional forms of paid advertising.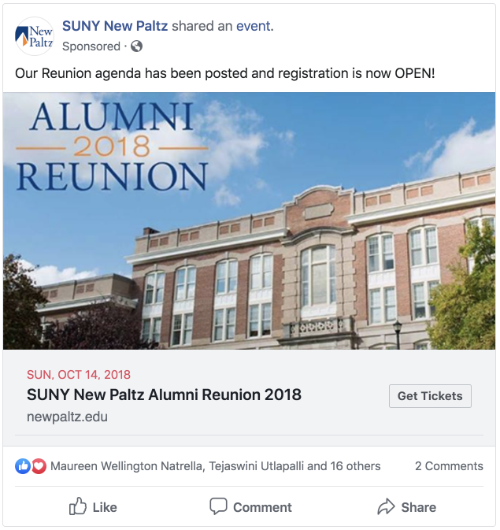 The team of creative professionals in the Office of Communication & Marketing can work with you to meet your marketing goals in accordance with the University's strategic plan—within brand, on target and on time.
There are multiple ways to begin the conversation. The Communication & Marketing link on my.newpaltz.edu contains a number of request forms for specific services we can provide.
Through our Liaison Model, we're also available for in-person consultations to review the questions outlined above, and plan the next steps for your campaigns.
When the time comes to launch, we can even help proof your materials and use our distribution channels to get your message out.
We look forward to working with you!
Office of Communication & Marketing
Haggerty Administration Building, 4th Floor
communication@newpaltz.edu
(845) 257-3245