Social Media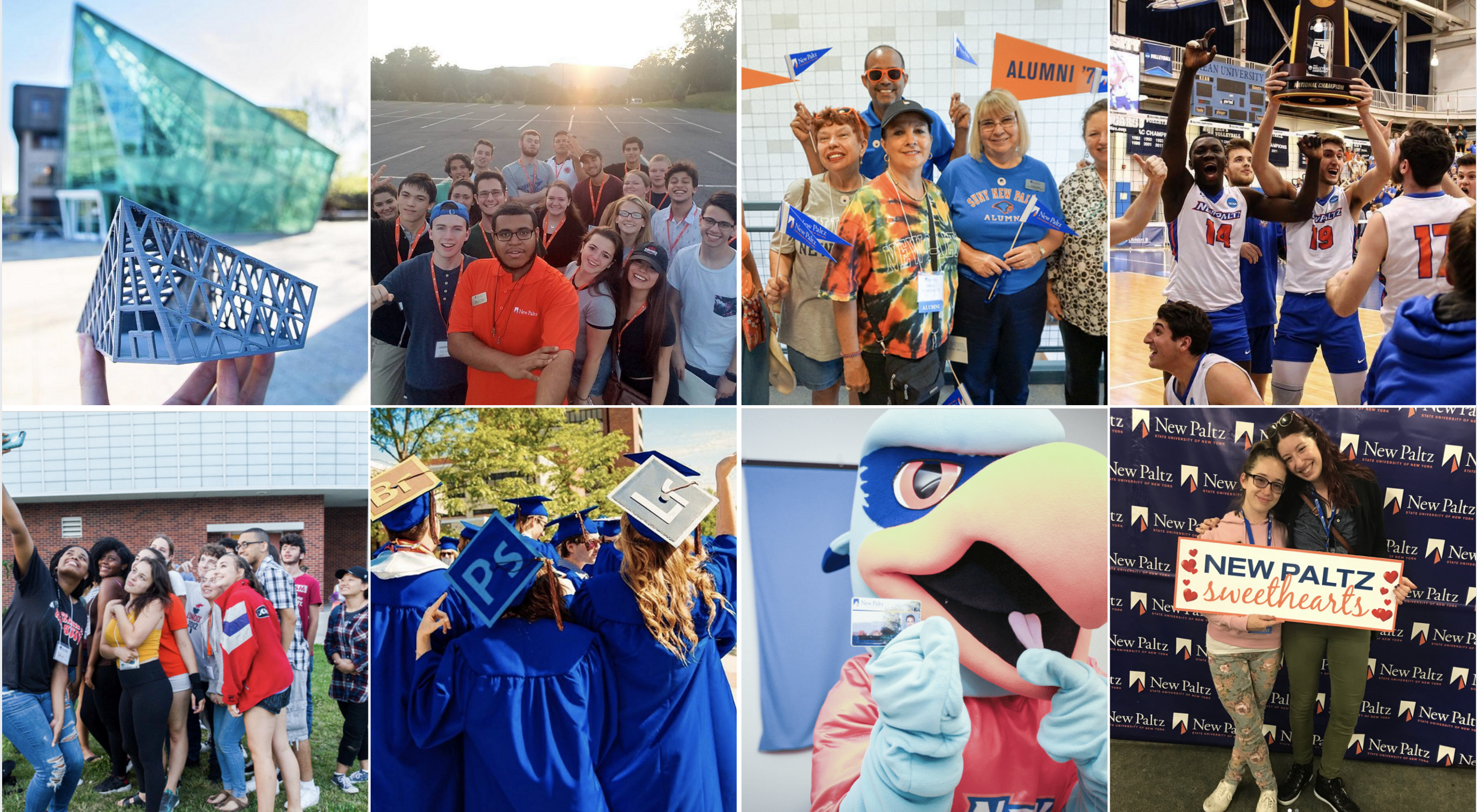 Social media plays a major role in SUNY New Paltz's efforts to stay connected with students, faculty, staff, parents, alumni and the public.
While social media has become part of everyday life at the University, members of our campus community may have questions about our goals in using social media, and the best practices we deploy to achieve those goals.
This short guide is intended to help faculty and staff understand how to use social media to broadcast important information to your intended audiences in a fun and engaging way.
Before you start new accounts on social media platforms, it's important to have a clear sense of what you're trying to accomplish.
What's your goal?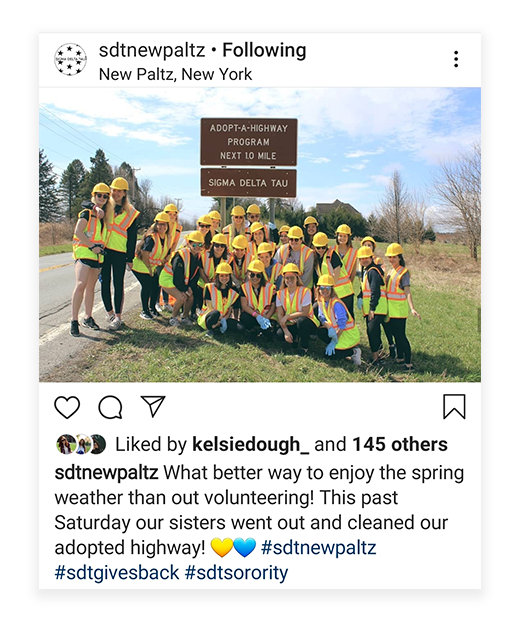 If you're trying to build and sustain a community of followers and engage with them on a regular basis (multiple posts per week), then starting a new account might be a good move!
OR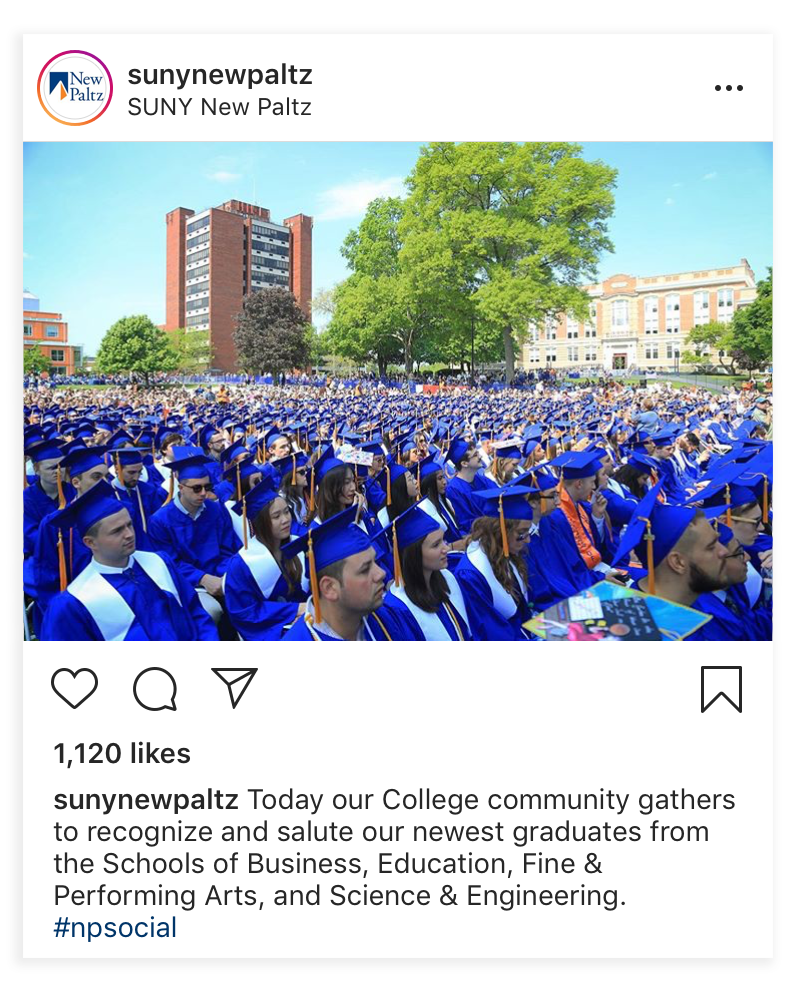 If you're more focused on sharing important information with the largest possible audience, it may be better to work with existing SUNY New Paltz accounts, which already have established follower bases.
When you're thinking about these two social media strategies, it's important to consider how much time your team is able to dedicate to social media.
Starting a new account is a little like adopting a pet: it's lots of fun and a great way to bring people together, but it also requires constant care and attention to grow strong over the long-term.
If you're not ready to commit, that's okay! SUNY New Paltz has a full-time social media manager available to begin a collaborative partnership to help you achieve your social media objectives.
The next question to ask is, who are you trying to reach?
One of the most important rules of social media communication is to meet your audience where they live. It's important to have a clear sense of your intended audience and message when you're considering starting a new account.
Good social media strategy often means finding your audience on the social media platform(s) that they use every day. This is even more challenging because new social media channels pop up all the time, but by comparing some of the biggest platforms, we can think through the process of finding our audience and tailoring content to get them engaged.

FACEBOOK
Facebook remains the largest social media community, but other platforms are more popular with students and recent alumni.
Facebook is a good place to promote events, share photos and link to campus news. It can be a great way to reach New Paltz alumni and members of the Hudson Valley community.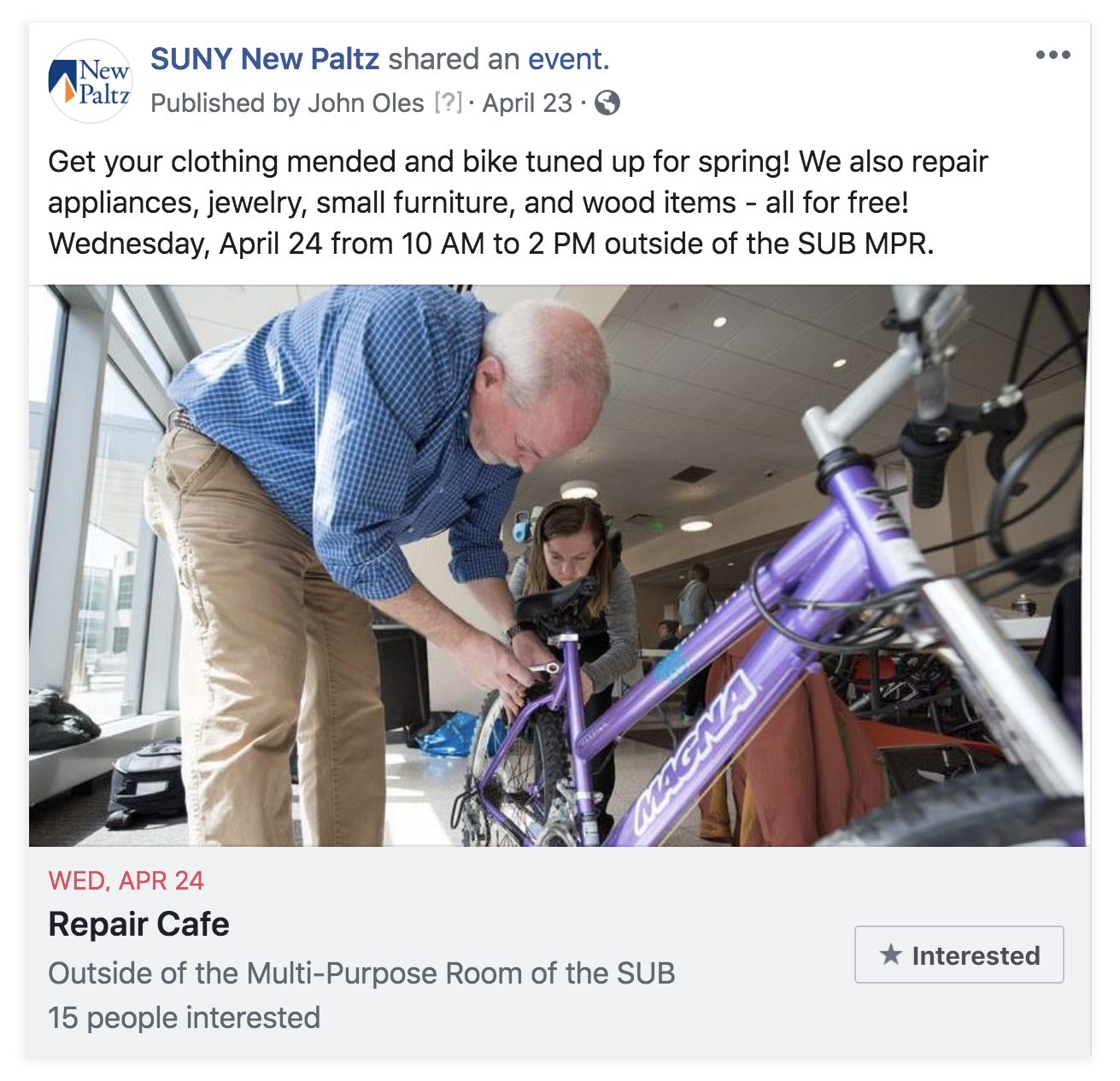 INSTAGRAM
Instagram has risen to become the most popular and widely-used platform among young users, thanks to a model that makes it easy to share and comment on photos.
The new "Instagram Stories" feature allows users to publish short photos and videos that disappear after a set period of time.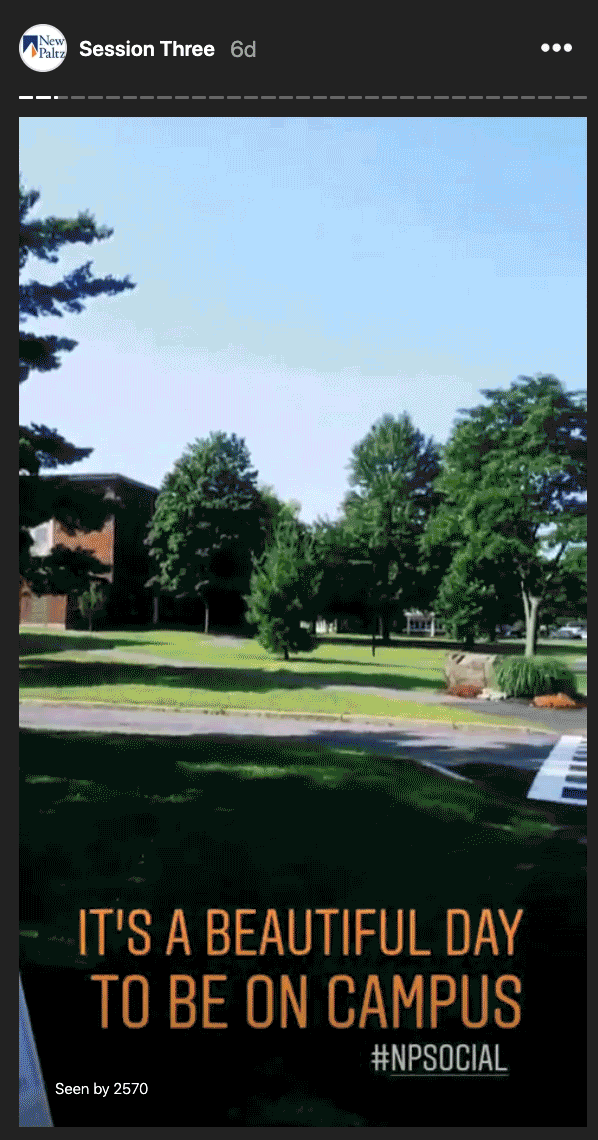 TWITTER
Twitter posts often resemble "micro blogs" – short bursts of text that can be threaded together into longer essays.
It can be a powerful tool for "joining the conversation" and interacting with scholars all over the world.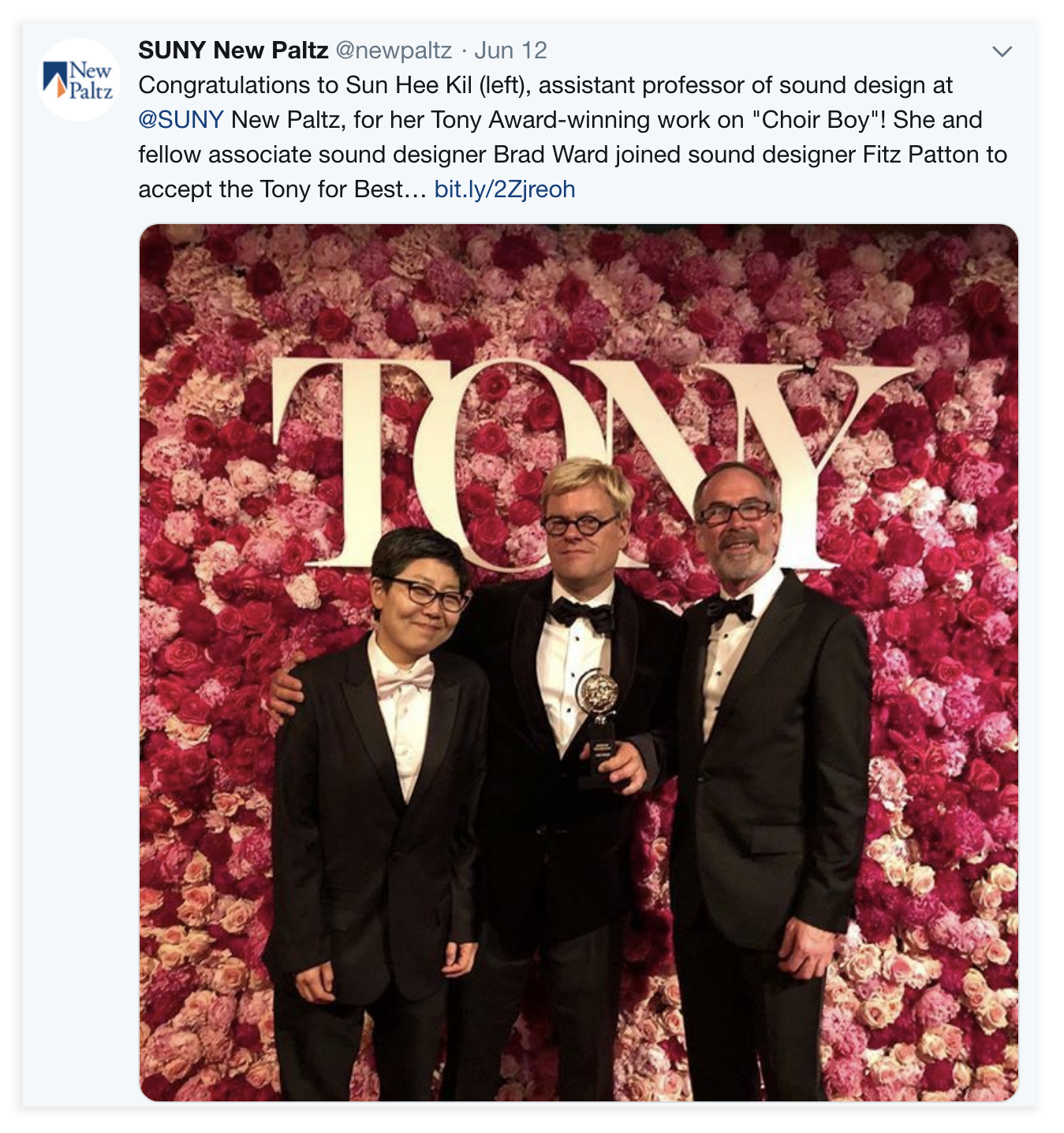 LINKEDIN
Communities on LinkedIn tend to be smaller and focused on specialized professions.
Many people use LinkedIn to build and publicize their resumes, but it can also accommodate interpersonal networking through professional development organizations.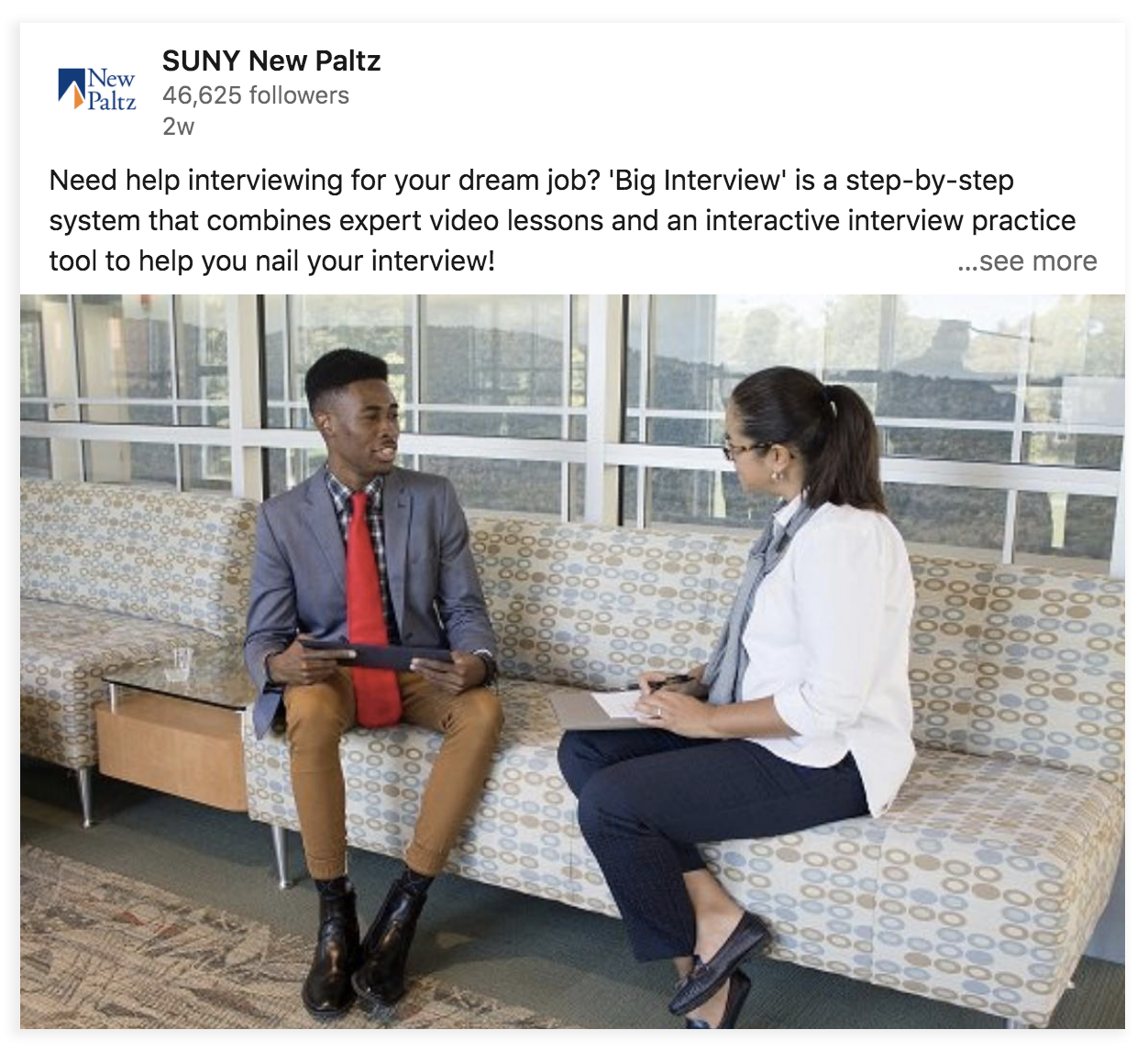 So you know what you want to say, and who you want to say it to. But how will you get their attention?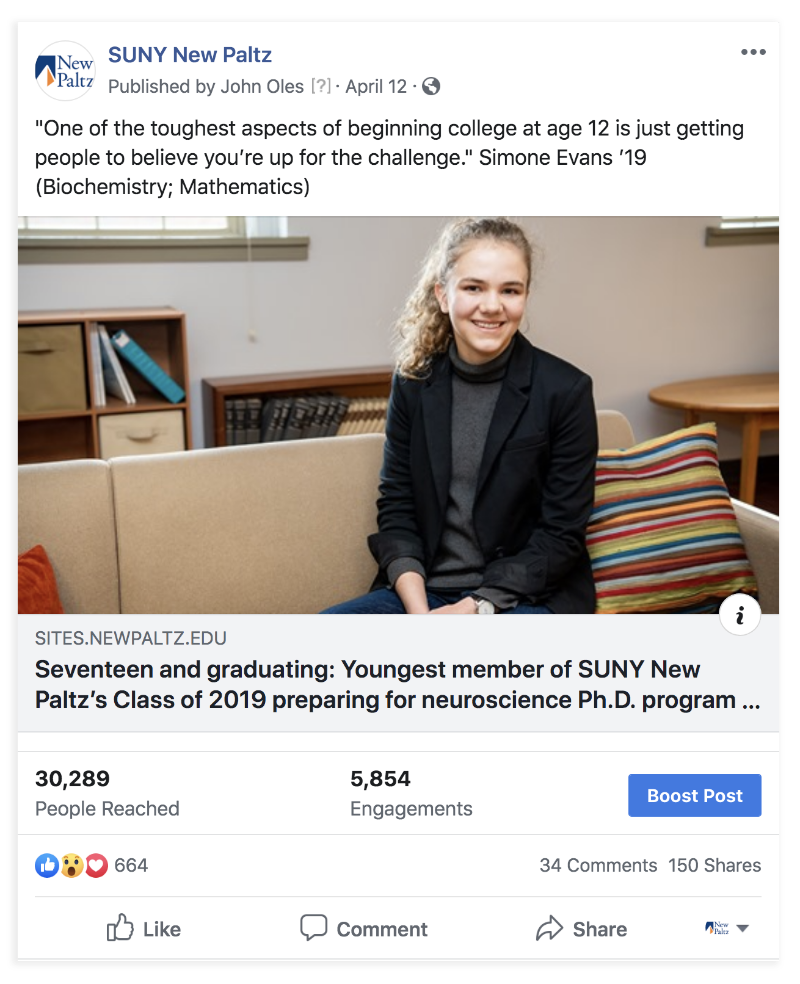 There's no simple formula for creating a "perfect" social media post, but there are lots of ways you can increase your chances of achieving your goals.
Users scrolling through their social media feeds may be looking for something specific, but it's more likely they're just waiting for something to grab their attention. Practice stopping them in their tracks with bold, dynamic headlines and eye-catching images that provoke curiosity and wonder.
Whether you're just starting out with social media or an experienced account manager, using the #NPSocial hashtag is one of the best ways to join the conversation and have your voice be heard in our community.
Use #NPSocial to reach larger audiences by adding the hashtag to all your posts, and visit the #NPSocial website at www.newpaltz.edu/npsocial to see what's happening on our campus!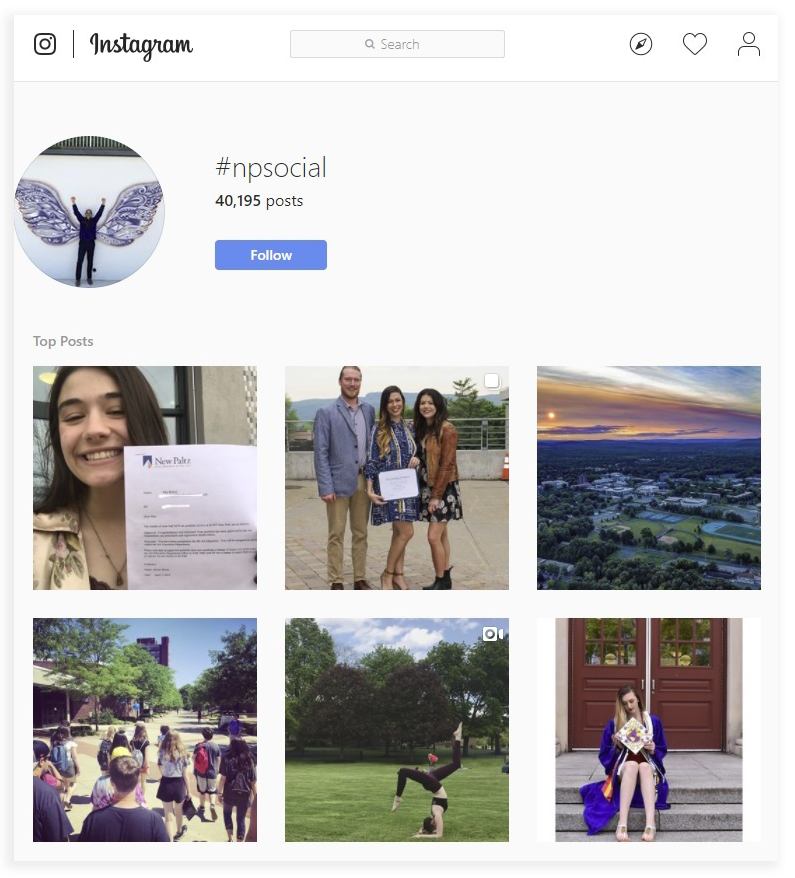 We want to work with you!
If you're interested in getting your message out on an official SUNY New Paltz social media account, or if you want more tips and best practices for starting your own account, the Office of Communication & Marketing is here to help. Contact our Media Relations office to set up a consultation today:
Office of Communication & Marketing
John Oles
Marketing & Social Media Manager
olesj@newpaltz.edu