Alumni
The Department is so proud of our alumni and ever-growing network of professionals. If you are an alumni, please contact us and let us know what you are up to—we are always looking for alumni to profile.
---
Alumni Weekend/Events:
Continuing the tradition, the Department hosts a panel of alumni who discuss the entertainment industry, their career paths, and answer questions from current students.
We will also host a reception and a performance of our production for all to see.
---
Alumni Profiles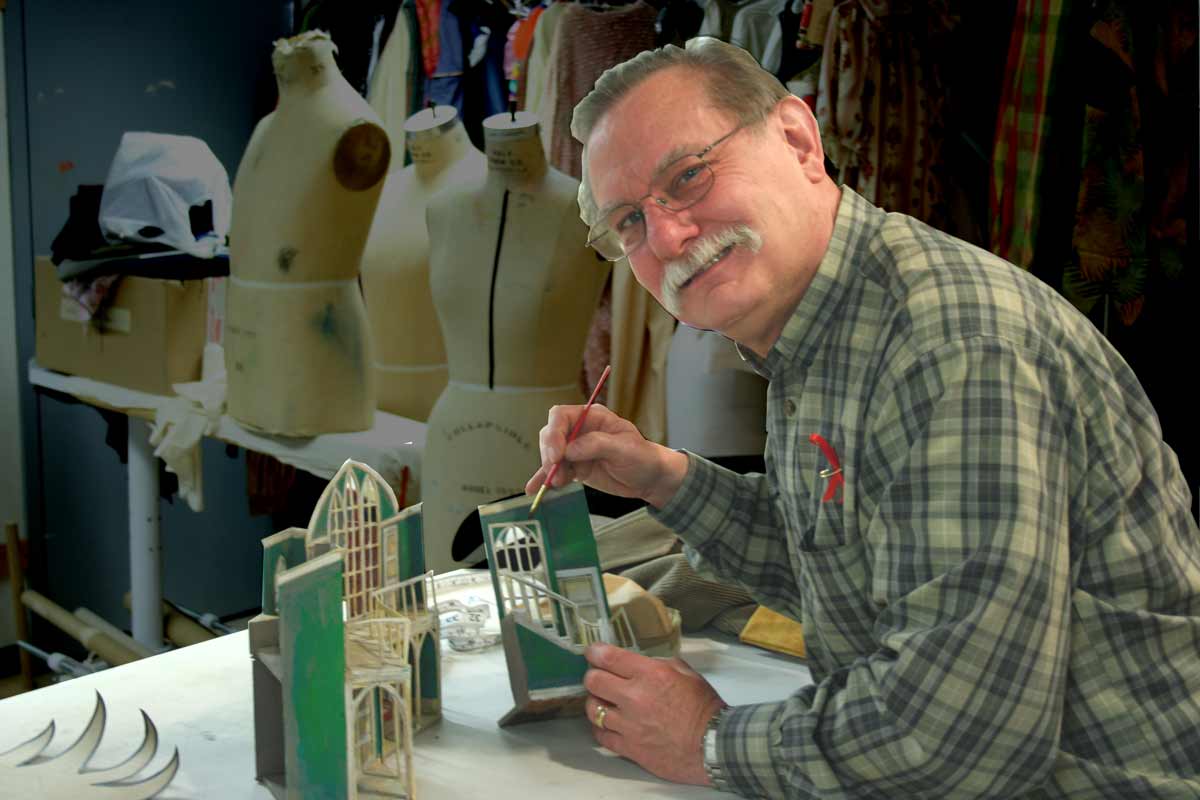 Design & Technology
Professor Emeritus, Dept. of Theater and Dance, Southern Illinois University Edwardsville, 42 years teaching, scene designer, costume designer, lighting designer.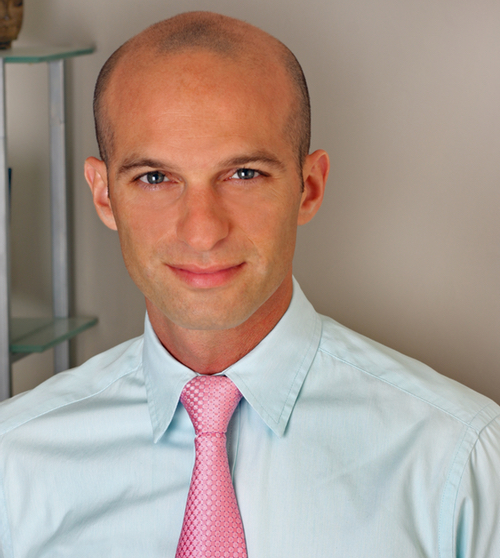 Performance
I am a Broadway producer. Currently M. Butterfly staring Clive Owen.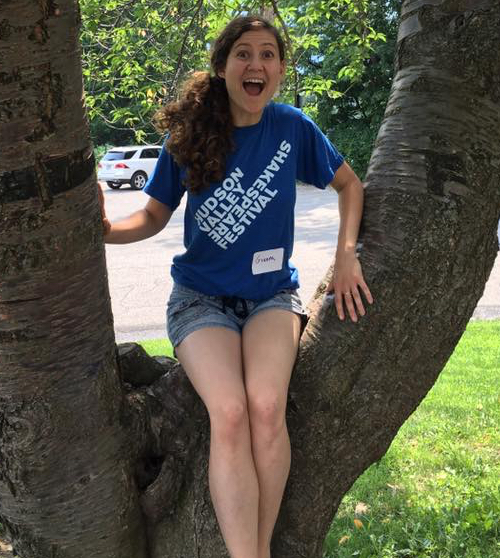 Performance
Currently, I am the artistic director EMIT (Educational Mobile Immersive Theatre). At EMIT, we strive to create a type of theatre in which diverse learners of all ages and abilities can directly engage in the world of the play through interaction with the text and characters. Our theatre encourages individualized, exploratory, physical, visual, and auditory immersion with our text, actors, and environment. We encourage self-derived learning, creativity, and empowerment through our evidenced-based method. Our aim is to increase comprehension of the text through specific, scaffolded experiences, which enable all learners to engage with the text in their own way, at their own pace. We believe that theatre should be accessible to anyone and everyone, and prioritize creating ADA accessible environments, as well as environments friendly to those with sensory needs. Through the use of immersive theatre, we hope to create an in-depth, human understanding of the text for every type of learner, utilizing a mobile, flexible model that will allow us to bring the magic of theatre to any population, at any time. We are currently being commissioned by the NY Foundling to create an interactive production of A Midsummer Night's Dream for adults with developmental disabilities. Alumni Jo'Lisa Jones is an associate artistic director of the company, a regular performer in our productions. Past alumni in our productions include: Rachel Ritacco, Rich Powers and Sarah Summerwell. This summer I am working as interactive performer at Mainstages an educational theatre company based out of Astoria. Since graduating from New Paltz, I've completed my masters and NYS teaching certification in Educational Theater from City College. I work as a teaching artist for Wingspan Arts and am a Resident Teaching Artist at Hudson Valley Shakespeare Festival.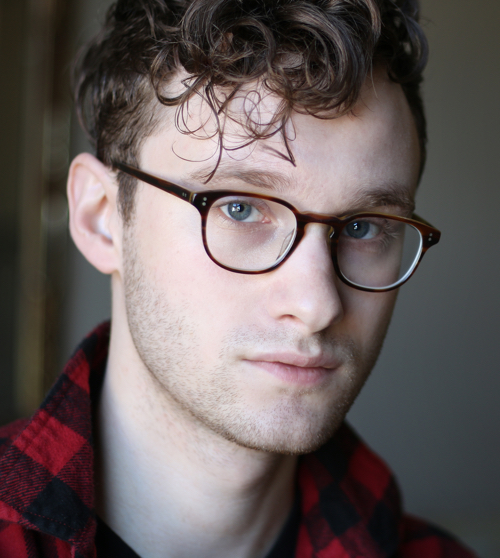 Performance
Actor Coaching and Audition Taping, with clients on ABC, CBS, NBC, NETFLIX, AMAZON PRIME, HBO, SYFY CHANNEL, and the TRIBECA FILM FESTIVAL. I regularly prepare actors auditions for Film, Television, and Theatre (New York and Regional), and produce audition tapes for their electronic submissions in my home recording studio. I coach, work the camera, lighting and sound equipment, read with the actor, edit the footage, and submit it to various New York and LA casting offices.

I am currently working as an Actor in Indie Features SOMETIMES WHY (June 2017), DRAFTED (May 2017), and NICK AND NICKY (in principal photography Summer 2017). I performed voiceover work on NETFLIX ORIGINAL SERIES as a recurring character in Hotel Beau Sejour. I am a Member of the Acting Company at Brave New World Repertory Theatre, and scheduled to perform at Theatre for the New City in Fall 2017. Last month I did a commercial spot for VIRGIN MOBILE and another for an app startup company. I recently signed with DEEHART TALENT.

I also teach On-Camera Acting Classes each week privately. I am pursuing independent study for comedy at Upright Citizens Brigade and various other studios and am working on a screenplay.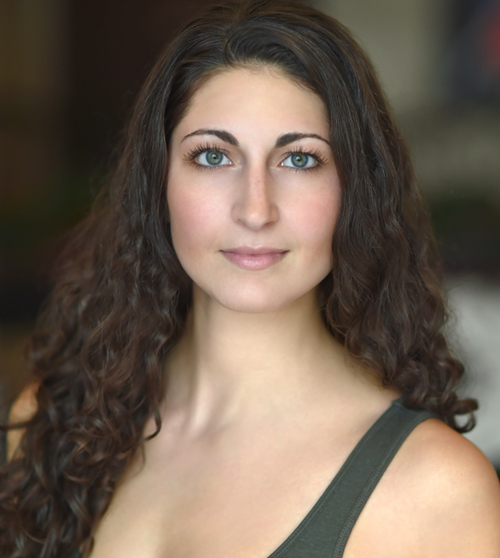 Performance
I am currently in rehearsals for American Shakespeare Center's 2017/18 Wicked Folly Tour. Once the tour launches in September, I will be traveling the country performing Sense and Sensibility (Elinor Dashwood), Macbeth (Lady Macbeth), and The Taming of the Shrew (Bianca) in rotating repertory. Within the span of the year, my touring troupe will also return to Staunton, VA, where we will perform in residence at ASC's Blackfriars Playhouse for the 2017 Holiday Season and the 2018 Spring Season.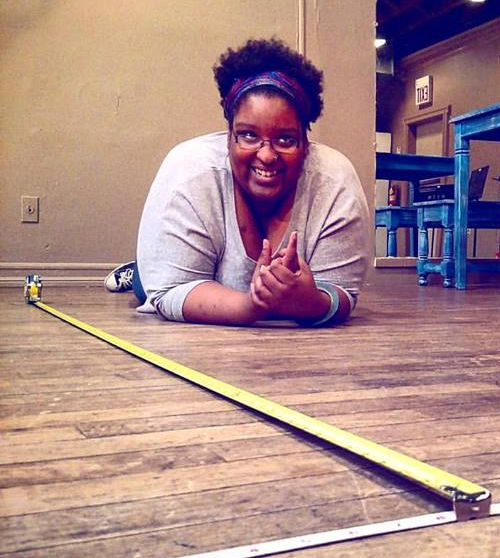 Design & Technology
Currently I'm the ASM on Master with The Foundry Theatre but it has been a roller coaster ride to end up here. Since graduating 2 1/2 years ago I've slowly worked my way through the broad ranks of NYC stage management. I've worked as run crew, an SM intern, the PSM Off-Off-Broadway, a PA Off- Broadway, the ASM Off-Broadway, the PA on Broadway and most recently I've been the sub ASM on a Broadway show. It's been a whirlwind of a time learning both how to navigate a freelance career and improving to work at such a high caliber. New Paltz was such an amazing springboard for me to get to where I am now- there's no way I could have without it. Not just through the faculty connections that lead in some roundabout way or another to all of my early jobs, but also in the work ethic and professionalism that was instilled in me. I was given the space to really explore stage management while there and it has had immeasurable real world applications since I've been gone. Top all that off with the supportive faculty always there with a word of advice (or several) and New Paltz not only got me to where I am, but is key in keeping me here.
Notable Alumni
Recent:
Jared Rutherford
Nicole M. Carroll
Salvatore Nicosia
Simone Bart
Jhanae Bonnick
Jessica Rittacco
Jack Lawson
Andrea Green
Jason Jacoby
Mark Krasnov
Ally Farzetta
Ian Whitt
Other:
Michael Badalucco
Joan Chen
Scott Cohen
Anthony Dennison
Michael J.X. Gladis
Aida Turturro
John Turturro