Productions: A Message from the Chair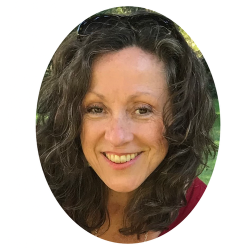 Dear Friends of the Theatre,
Welcome to the 2023-24 mainstage season at SUNY New Paltz! I'm thrilled to extend this greeting as Interim Chair for a dynamic group of artists, ready to embark on a new year of ingenuity in the theatre.
Students have begun to filter through our doors, audition schedules and production assignments are in place, and the energy is exhilarating! The proverbial new pencils can't be sharpened fast enough, reminding us once again why we do what we do.
The Department of Theatre Arts continues to evolve in a time of transition. This year's top-notch team of teachers, mentors, and industry professionals is comprised of many familiar faces and others that are new – and let's not forget that our students are also part of the team. It's an opportunity for all to shape the future of our Theatre.
Several outstanding alumni will return to Theatre Arts this year in the roles of guest director, designer, mentor, and instructor. We are extremely proud to welcome them "home" and, in doing so, highlight the strength of our program; the success they have achieved in their respective fields is testament to the wide-ranging preparation we provide our students.
What has not changed is the Department of Theatre Arts' commitment. We strive to offer our community an array of stunning performances as diverse and engaging as our students themselves, honoring an equally broad span of perspectives and life experiences.
What also remains constant is our gratitude. Without your support the unique experience that is theatre would not be made possible. To learn more about our program and make a gift please visit: https://www.newpaltz.edu/fpa/theatre/friends/.
Please join us! The 2023-24 season features dramatic, comedic, and musical performances exploring the joys and pains that unite us through human relationships. Classic and contemporary works will be staged with our unique craft. I look forward to seeing you at the theatre.
Patricia A. Fitzpatrick
she/her/hers
Associate Professor & Interim Chair