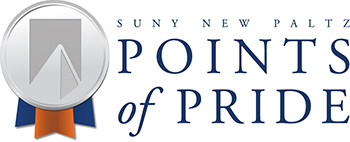 What We Offer
The School of Education (SOE) offers baccalaureate degrees in Elementary and Secondary Education, master's degrees in Elementary and Secondary Education, Literacy, Special Education, and Humanistic Education, as well as Certificates of Advanced Study in Educational Leadership.

SOE is accredited by the National Council for the Accreditation of Teacher Education (NCATE). Most programs lead to our recommendation for New York State certification. As a graduate, you will be well grounded in content, theoretical and historical perspectives, pedagogy, the Common Core Learning Standards and clinical practice. See our students' passing rates on the New York State Teacher Certification Examinations.
Latest News
Recent Headlines
Professor Sue Books of the Department of Secondary Education was selected to welcome incoming students on behalf of the faculty at this year's convocation. She spoke candidly to the gathered students about the value of the prospects that lie before them:
"You should be proud of the efforts and achievements that have led you to this educational opportunity," Books said. "Your college years should provide you with the time, space and intellectual support to think about who you are as a member of the broader society, and about the contributions you can and want to make to it."
Professor Books, one of the School of Education's Fulbright Scholars, earned the 2014 Chancellor's Award for Excellence in Teaching. She has also received an award for lifetime achievement from her alma mater, the University of North Carolina at Greensboro. Her teaching and research interests include a focus on learning in the context of education and poverty, as well as in comparison of US and international education.