Administrative Functions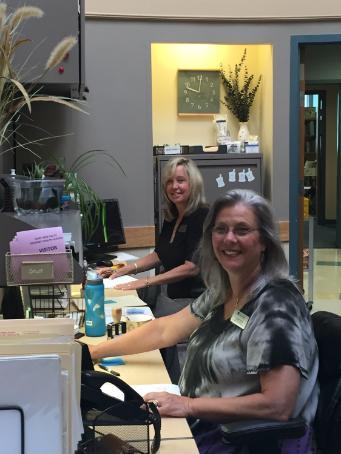 LEAVE OF ABSENCE, COURSE WITHDRAWAL, TUITION REIMBURSEMENT AND RE-ADMISSION

Students who request support for the above administrative actions (as a result of medical illness or injury) must supply documentation of their medical problem to the Director of the Student Health Service. Students returning from a Leave of Absence for medical reasons must also supply documentation from their primary care provider to facilitate a healthy return to New Paltz. Once the appropriate documentation has arrived at Student Health Services, a recommendation can be made to the department involved (Academic Advising, Student Accounts or Records and Registration).
To ensure the Director of Student Health Service has the required information, please download and have your primary care provider complete the following Leave of Absence Form. Support for a Leave of Absence for psychological reasons or for clearance to return from one must come from the Director of the Psychological Counseling Center.
SINGLE ROOMS FOR MEDICAL REASONS
The Student Health Center advises the University regarding requests for single rooms in the Residence Halls for medical reasons. Students must submit medical documentation supporting their request for a single room to the Disability Resource Center (DRC). The DRC will then forward the information to the Housing Review Committee members for review (the Director of the Student Health Service is a committee member). A joint determination is made by the committee on the student's request. Submitting medical documentation does not guarantee that a student will be assigned a private room. Private rooms for medical indications are distributed according to the individual's medical needs and availability.


ACCOMMODATIONS FOR STUDENTS UNDER THE AMERICANS WITH DISABILITIES ACT, IN CONJUNCTION WITH THE DISABILITY RESOURCE CENTER

Students who indicate on their Health Report that they have a condition covered by the Disabilities Act will be assisted by SHS in conjunction with the College's Disability Resource Center.


POLICY ON PROFESSOR NOTES

The primary function of the Student Health Service (SHS) is providing medical care to students with illness. This function requires most of our resources. Students who present to SHS with an illness leave the Health Center with a discharge instruction sheet (which details the time and date they were at the Health Center).
We do not write retroactive notes for students who were ill previously. If a student misses class and didn't receive care at SHS, we can't write a note excusing them from class.