Urgent and Emergency Situations/Services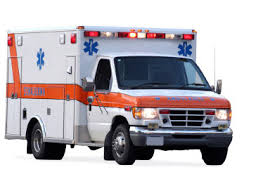 ON-CAMPUS STUDENTS: Contact University Police 845-257-2222 or 911

OFF-CAMPUS STUDENTS: Call 911
---
LOCAL HOSPITALS

KINGSTON

---
HealthAlliance Hospital Mary's Avenue
Westchester Medical Center Health Network

105 Mary's Avenue, Kingston, NY 12401
845-338-2500 Main Number and Emergency Room
POUGHKEEPSIE

---
MidHudson Regional Hospital of Westchester Medical Center (Formerly St. Francis Hospital)
845-431-8220 - Emergency Room
845-483-5000 - Main number
Vassar Brothers Medical Center
845-431-5680 - Emergency Room
845-454-8500 - Main number
URGENT CARE FACILITIES
---
First Care
222 Route 299
Highland
845-691-3627
Hours:
M-F 8 a.m. - 7 p.m.
Sat and Sun 10 a.m. - 4 p.m.


Emergency One
40 Hurley Ave
Kingston
845-338-5600
Hours:
M-F 8 a.m. - 8 p.m.
Sat and Sun 8 a.m.- 4 p.m.
TRANSPORTATION TO/FROM OFF-CAMPUS MEDICAL FACILITIES
NON EMERGENCY TRANSPORTATION
The Health Center does not provide transportation to off-campus medical facilities. If a student is referred by Student Health Service (SHS) to an off-campus medical facility and does not have money for a taxi service he or she may use a taxi voucher. Vouchers may be obtained at SHS. When this transportation is needed after hours vouchers may be obtained from University Police Department (UPD).
Students may need to obtain a taxi voucher to return to campus after ambulance transportation to an Emergency Room. Please call SHS at 845-257-3400 or UPD at 845-257-2222.