Bee Campus USA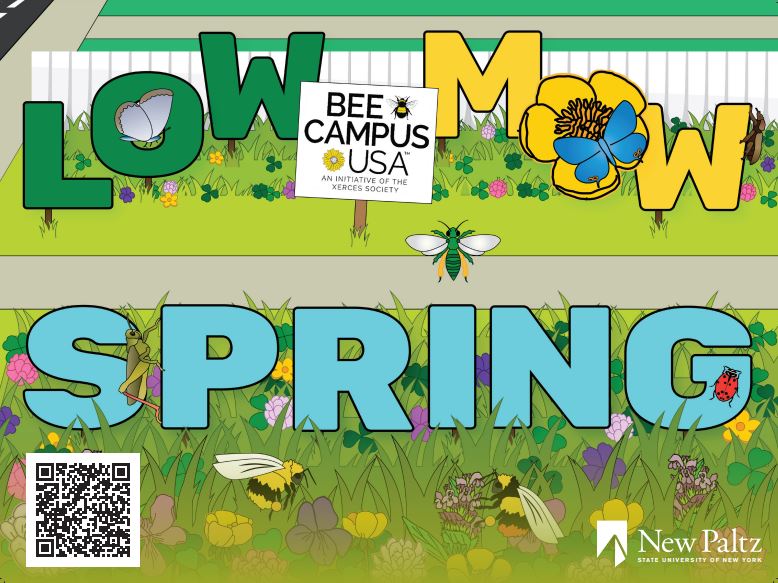 SUNY New Paltz first earned Bee Campus USA status in 2019 when we established four pollinator-friendly no-mow areas, including the meadow to the east of the largest Gunk pond.
This spring, we're striving to offer more forage to pollinating wildlife including solitary bees, honey bees, butterflies, moths, and hummingbirds by implementing more "low mow spring" areas.
For more information about SUNY New Paltz's commitment to biodiversity, visit our Biodiversity Initiative webpage.