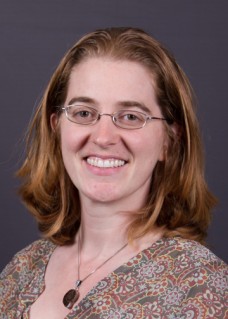 Lisa Mitten, MPP, MS-Ed.
Campus Sustainability Coordinator
mittenl@newpaltz.edu
845-257-3325
Service Building 205
Office hours: By appointment
Lisa Mitten became the college's first Campus Sustainability Coordinator in May of 2013. She strives to create a more sustainable campus and world by transforming ideas into action at SUNY New Paltz. She spearheads sustainability efforts within Facilities Management and also coordinates sustainability efforts across campus between students, faculty, and staff. As co-chair of the Strategic Planning and Assessment Council, she is working with colleagues from across campus to integrate the Sustainable Development Goals into the campus' strategic planning process. She co-coordinates the Sustainability Faculty Learning Community and manages a team of student Sustainability Ambassadors. Other current projects include completing the campus' third campus-wide sustainability self-assessment, working with a consortium of New York State higher education institutions to procure large-scale, utility-grade renewable energy to become 100% carbon neutral for electricity as soon as possible.