Message from the Dean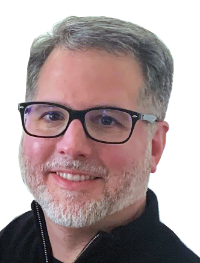 Welcome to the School of Education at SUNY New Paltz!
We welcome you to a demanding, rewarding profession and stand ready to support you fully as you learn, practice, and prepare for your teaching career.

Our mission in the School of Education is to prepare caring, critical, and reflective professionals to maximize student success. We are proud to be an outstanding provider of teacher and leader education to help pre-service and in-service teachers become agents of change to meet the needs of all students in the classroom.

We are a supportive community of exemplary teachers and productive scholars who are experts in their fields of study. Education coursework is fueled by pedagogical innovations and integrated field experiences in varied settings. Furthermore, our faculty model respect, inclusion, and equity and embrace culturally responsive practice.

In the past two years, public schools have been faced with the consequences of the COVID pandemic, which have included an unexpected pivot to remote teaching and learning. Here at New Paltz, our faculty and students have held classes and conducted fieldwork and student teaching in almost every combination of in-person and remote learning. We're proud of our achievements in supporting school districts and their students.

Social issues, including controversy over an urgent re-examination of race and diversity in our society and schools and threats of violence, demand that teachers remain rocks of stability for children and parents. To that end, we enable our teacher candidates to think critically about education and its place in society.

Our sole purpose is to support students who aspire to teach all children respectfully, thoughtfully, and from a strong understanding of academic subjects and pedagogy. Preparation for the teaching profession and its demands begins here.

Interim Dean Aaron Isabelle