Message from the Dean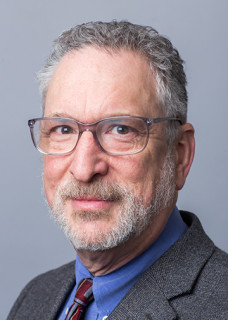 Welcome to the School of Education (SoE). I am delighted to welcome you to our community of scholars. Housed in the Old Main Building with state-of-the-art classrooms, an expanded Curriculum Materials Center, and remodeled Literacy Center spaces, the SoE offers students a range of opportunities to work with talented faculty and connect theory with policy and practice. Working collaboratively with local schools, community agencies, professional organizations, and campus-based programs (e.g., the Literacy Center, Numeracy Club, Kappa Delta Pi), the SoE prepares students to apply a wide range of evidence-based practices that meet the diverse needs of all learners. The result: Graduates demonstrate excellence in teaching and educational leadership, and are active change agents in the multi-faceted process of school improvement.

The SoE offers baccalaureate degrees in Elementary and Secondary Education, master's degrees in Elementary and Secondary Education, Literacy, Special Education, and Humanistic Education, as well as Certificates of Advanced Study in Educational Leadership. The SoE is accredited by the National Council for the Accreditation of Teacher Education (NCATE) and our programs lead to New York State certification. Graduates are well grounded in content, theoretical and historical perspectives, pedagogy, the Common Core Learning Standards, and provided with ample opportunities for clinical practice.

In addition to delivering innovative instruction and exemplary field experiences, faculty and staff engage in a wide range of applied scholarly activities. For example, faculty have received highly competitive grant funding for projects such as the Hudson Valley Writing Project; the U.S. Department of Education Office of Special Education Program's (OSEP) 325T project designed to enhance teacher quality and effectiveness; a Ford Foundation Postdoctoral award; and an Institute of Education Sciences (IES) development initiative exploring culturally responsive management of student behavior. Correspondingly, faculty members are frequent contributors to a number of professional organizations, publishing their scholarship in selective journals and presenting at state and national conferences. Moreover, a number of SoE faculty have authored widely adopted textbooks and served as editors of prestigious journals such as the English Journal and Teacher Education and Special Education. Finally, several faculty have shared their expertise internationally and been awarded Fulbright Scholarships.

The challenging field of Education provides numerous opportunities for those who wish to make a difference in the lives of our nation's children and youth. I invite you to learn more about the exciting work of our faculty, students, and alumni as they lead in the preparation of the next generation of teachers and education leaders.
Michael S. Rosenberg, PhD
Dean, School of Education