Students: Jacob Flier Piano Competition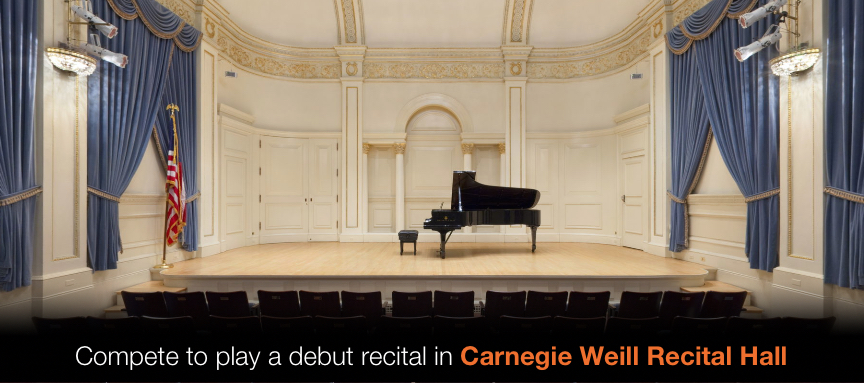 ---
Compete to play a debut recital in Carnegie Weill Recital Hall
The competition is open to all PianoSummer students up to age 35.
1st Prize Winner: A debut recital in Carnegie Weill Recital Hall in the following spring & an invitation to 2024 PianoSummer
2nd Prize Winner: $3,000 Feltsman Piano Foundation Scholarship Award
3rd Prize Winner: $2,000 Feltsman Piano Foundation Scholarship Award
Participant Requirements:
Jacob Flier Piano Competition is open to all admitted PianoSummer at New Paltz students up to age 35.
Prescreening
First 4 PianoSummer at New Paltz faculty lessons
First Round
J.S. Bach: One prelude and fugue from The Well Tempered Clavier
Two major works of different composers and style (at least 30-minutes)
Final Round
Any concerto by one of the following composers: Mozart, Haydn, Beethoven, Schumann, Brahms, Chopin, Liszt, Grieg, Mendelssohn, Tchaikovsky, Rachmaninoff, Ravel, Saint-Saëns, Prokofiev, Gershwin, Barber, Shostakovich, Franck Symphonic Variations
2022 Winners:
1st Prize winner: Jiyoung Kim, Korea
2nd Prize Winner: Hyojin Shin, Korea
3rd Prize Winner: Kyuree Kim, Korea
PianoSummer Presents
Jiyoung Kim, Piano
2022 Jacob Flier Piano Competition Winner
Program:
HAYDN Sonata in D Major, Hob. XVI: 42
SCRIABIN Twelve Etudes, Op. 8
RAVEL Miroirs
BARBER Piano Sonata, Op. 26
Past Winners
2013 - Ketevan Kartvelishvili
2012 - Hidemi Minagawa
2011 - Baron Fenwick
2010 - Jun Luke Foster
2009 - Joey Chang / Yinfei Wang
2008 - No winner
2007 - Timur Moustakimov
2006 - Hyung-Min Suh
2005 - Jennifer Shinyoung Ju
2004 - Alexander Beridze
2003 - Michael Berkovsky
2002 - Daniel Shleyenkov
2001 - No winner
2000 - Oxana Mihailhoff
1999 - No winner
1998 - Daria Rabotkina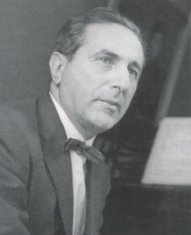 The Jacob Flier Piano Competition was established to honor this distinguished Russian pianist who taught for many years at the Moscow Conservatory and who brought up generations of prominent musicians including Vladimir Feltsman.