Summer Bridge Program
Where it all begins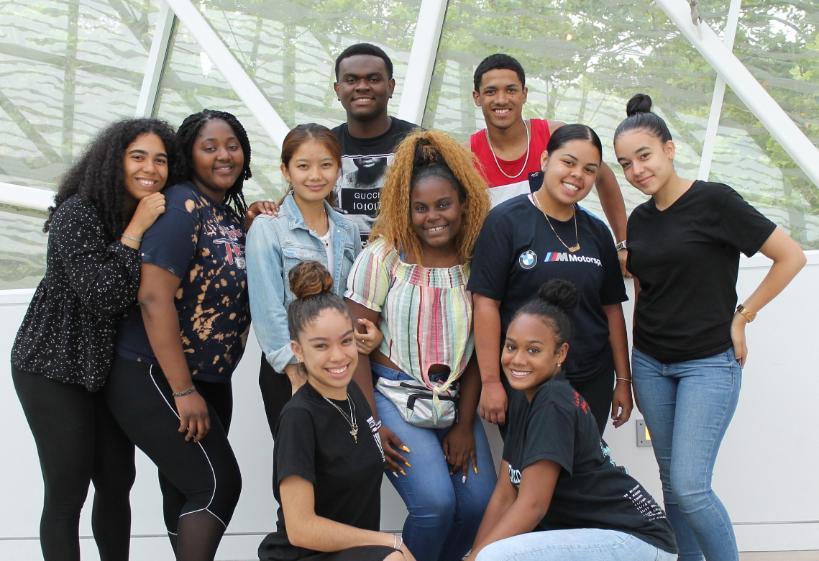 Check-in July 5th from 9am-12pm in Ridgeview Hall main lounge
Check-out August 2nd from 10am-2pm
EOP provides a full three-week Summer Bridge Program experience, which will end with students finalizing their class schedule for the fall and establishing strong relationships with their EOP family.
What Students will Accomplish During the Program:
WEEK ONE: "READY" What does "readiness" mean to you? How do we help academically, personally and financially?
• Introduction to EOP and campus expectations and academic and personal support
• Working knowledge of Academic/Professional and Intellectual PILLARs
• Familiarity with basics of academic requirements and first semester schedule
• Rapport building with EOP Advisors, staff and campus community offices
WEEK TWO: "SET" How are you "set" to succeed? How do we give you a solid foundation and support in your new environment?
• Increased understanding of collaborative advisement to improve achievement strategies
• Working knowledge of Community and Health PILLARs
• Deeper understanding of personal motivations and how to use them intentionally to achieve goals
WEEK THREE: "SOAR" What will a successful start to your college career feel like? How do we provide ongoing support and keep you achieving academically and personally?
• Create new pathways to understanding campus and EOP support services
• Working knowledge of Emotional and Self-Actualization PILLARs
• Tools for making healthy choices within the campus community
• Strategies for exceeding your own expectations Weekends of fun include off campus field trips, on campus activities and alumni corner discussions and interactions.
Checklist of Things to Bring:
Bring a valid state-issued ID
A folder to carry with you
Pens/pencils/paper/planner
Laptop
XL twin sheets, pillow, towels and a blanket
Refillable water bottle (bottled water is not sold on campus)
Alarm clock
Hair dryer
Hand soap for your bathroom, soap, toiletries and bath caddy
Shower sandals/flip-flops
Casual clothes and comfortable walking shoes
Spending money for vending machine and deli trip
Favorite songs for talent show
White clothing items for tie-dye
Umbrella/rain jacket
Backpack or bag to carry assignment items
Power strip
Bug repellent
Sunscreen
Know your housing key code (found in your my.newpaltz.edu)
Immunization Record (if you have not already provided it to Student Health Services)
*PLEASE NOTE: No cars can be used by First-Year students during the program and no guests are allowed.