2022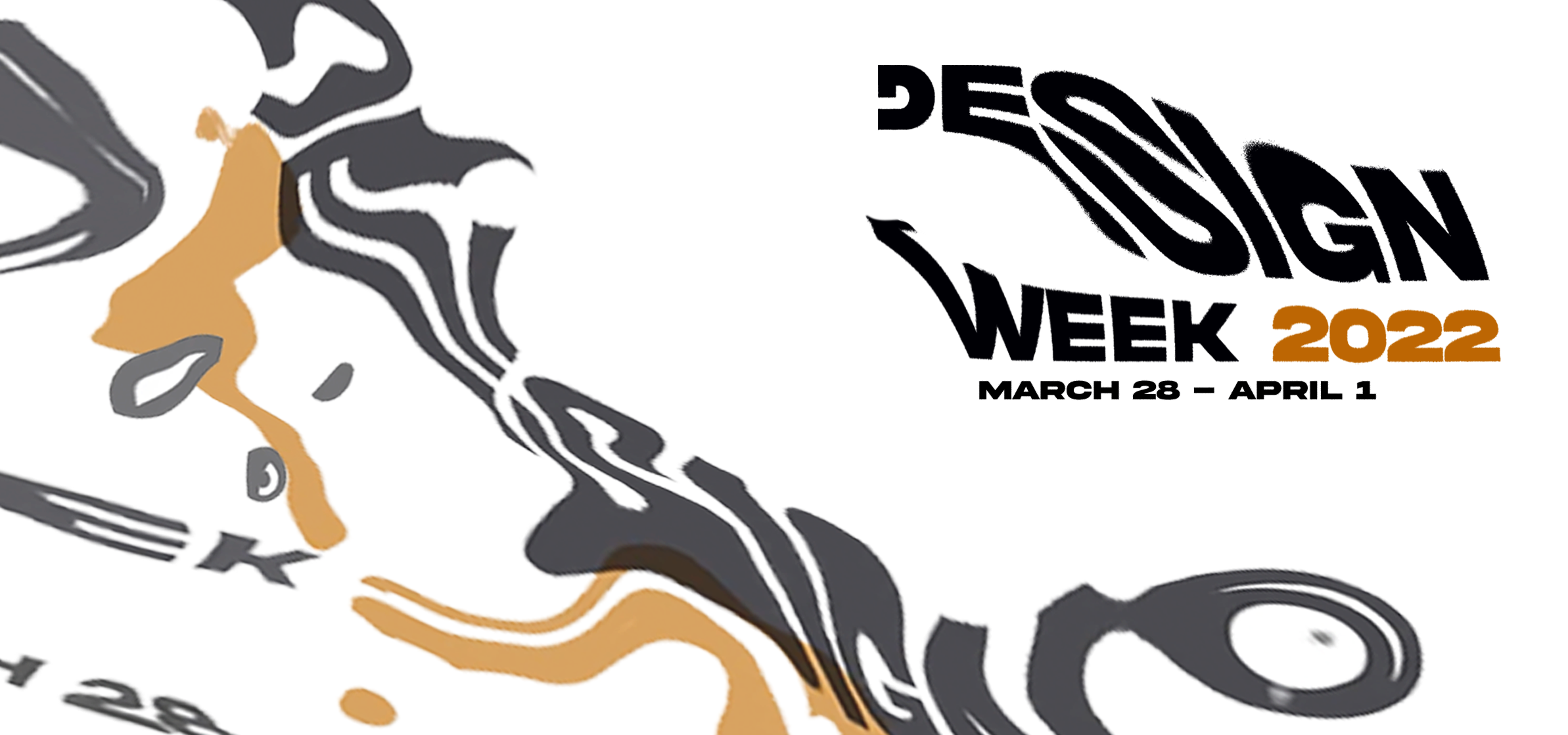 New Paltz Design Week 2022
New Paltz Design Week features lectures, workshops, and events celebrating design across disciplines on campus and in the region, organized by the Graphic Design Program, Digital Design and Fabrication, and the School of Fine & Performing Arts with support from the Department of Art, the School of Science and Engineering and the Hudson Valley Additive Manufacturing Center.
From March 28–April 1, 2022, Design Week will offer an exciting mix of lectures, workshops, and events.
#npdesignweek
Design Week 2022 branding by Ezra Peterman (BFA Graphic Design '23)
All Design Week events are free and open to the public (workshops require RSVP).
Follow NP Design Week on Facebook.
Follow the NP Graphic Design program on Instagram.
Design Week 2022 at a glance
View the full schedule of public events
KEYNOTE SPEAKERS:
Kelly Walters, founder of the multidisciplinary design studio Bright Polka Dot / Assistant Professor and Associate Director of the BFA Communication Design Program in Parsons School of Design at The New School
Tuesday, March 29, 2–3pm
CSB Auditorium
Watch the livestream here.
Mitch Goldstein, Associate Professor at Rochester Institute of Technology
Friday, April 1, 2–3pm
CSB Auditorium
Watch the livestream here.
PUBLIC EVENTS:
Thursday 3/31
Film Screening: Graphic Means, followed by a show & tell with Anne Galperin, Chris Andreola, and Dianne Attebury
3:30–6:30p, Science Hall 181
Friday 4/1
Slide Slam, 7–9pm, Lecture Center 102
WORKSHOPS:
Monday 3/28
Letterpress Basics with Kristoff Lalicki, 1–3p, OLB Bookbinding Room
Web Accessibility with Shauna Keating, 3:30–5:30p, OLB 103A
Tuesday 3/29
Workshop with Kelly Walters, 11–1p, OLB 103F
3D Finial Ornament with Kat Wilson, Digital Fabrication Lab (SAB 100)
Wednesday 3/30
Wearable Marquees with Aaron Nelson, 9–11a, Digital Fabrication Lab (SAB 100)
Haiku Comics with Joshua Korenblat, 12:30–2:30p, OLB 103A
Some Stuff I Do: Show-and-Tell and Q+A with William van Roden, 2–3:30p, OLB 103B
UnDesign Workshop with Design Society, the Graphic Design Student Club, 7–9p, OLB 103B
Thursday 3/31
Systems Drawing workshop with Andrea Frank and Anne Galperin, 9–11a, 103F
Alumni Q+A with Jonah Hecht and Emma Seager, 12:30–1:30p (Online)
Zine Club Workshop, Sojourner Truth Library Create Space (Concourse Level), 8p
Friday 4/1
Workshop with Mitch Goldstein, 9–12p, OLB 10F
THANK YOU to our Friends of Design Week 2022:
Luann Arena
Mika Busante
Frankie Dineen
Shauna Keating
Casey Labatt Simon
Kristoff Lalicki
Claire Lines
Rob Maguire
Marian McCorkle-Beckerman
John Metz
Antonia Papaelias
Jacqueline Pascar
Joseph Stella