Schedule of Events
All events are free and open to the public but registration is required.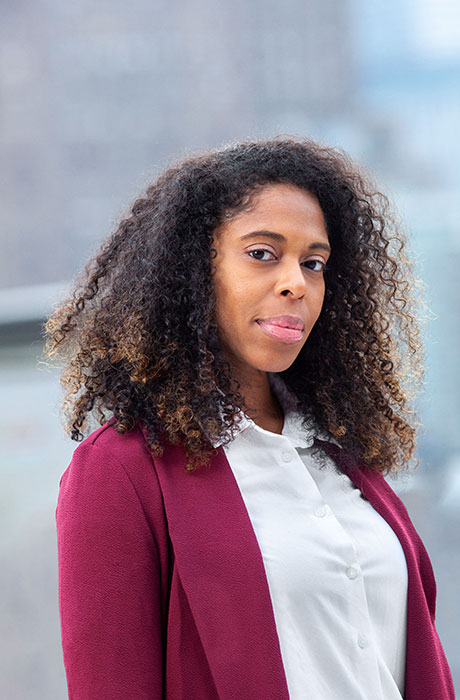 Sabrina Hall
Speaking your truth and advocating through design
In this talk, Product Design Manager and accessibility advocate Sabrina Hall, discusses finding your voice in community and design.
Bio: Sabrina Hall is a creative leader, product design manager, professor and writer living in NYC. Currently she's a Product Design manager at Justworks. Sabrina is a Board Member for the Center for Urban Pedagogy (CUP) and previously served as co-chair of AIGA NY's Mentoring program. She is also an Adjunct Professor at CUNY where she teaches design portfolio. She is an advocate for accessibility in design, creating opportunities for emerging designers and for equity within the field of design.
This event will take online via the WebEx platform.
Date
Time
Location
---
Online (registration required)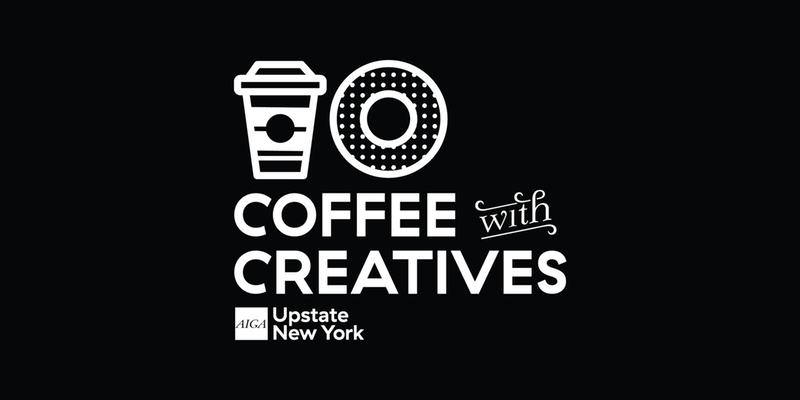 Coffee with Creatives
Organized by AIGA Upstate NY
Join Shauna Keating, President of AIGA Upstate NY, for a virtual Coffee with Creatives! Whether you're a designer yourself, work with them, or just want to get to know a few, this is a great opportunity to connect with your community. Grab a cup of coffee and let's chat! Admission is free, but please register in advance.
Date
Time
Location
---
Wednesday, March 31, 2021
Online (registration required)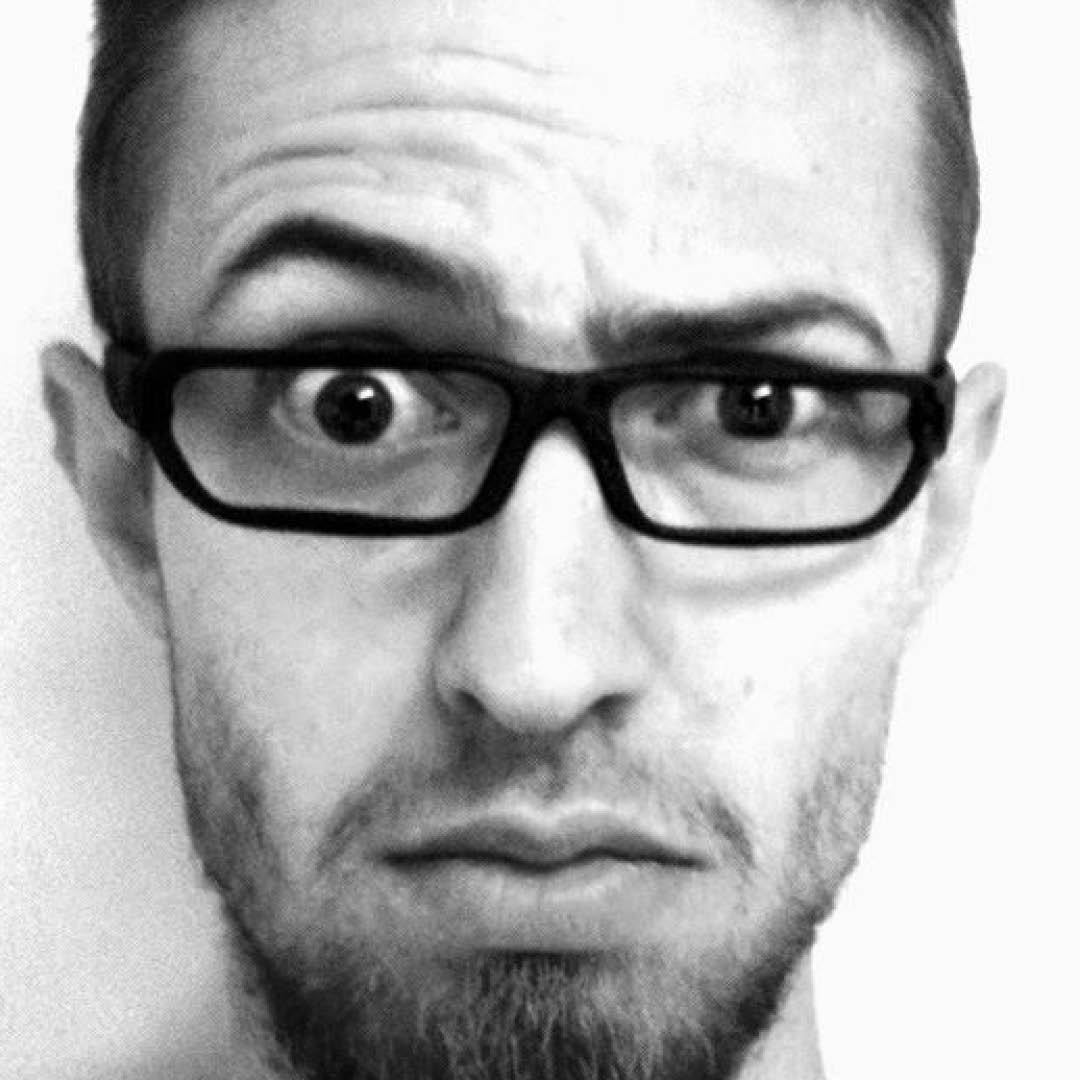 Aaron Porterfield
Communal effort
Aaron works in the fields of computational design and digital fabrication. His career has focused on combining these two practices to research new and bespoke methods of design and fabrication for a variety of industries. But he also has a strong passion for learning and sharing. The sharing of knowledge and collaboration of ideas is what he finds most inspiring, and hopes to inspire other designers to do the same. This lecture will discuss the importance of collaboration, open source projects and the impact they have had on his career. From the building temples in the desert, to building open source software for designers.
Aaron Porterfield is an Industrial Designer focused on computational design and digital fabrication. He is founder of F=F, a computational design and research consultancy, and the developer of the Crystallon plugin for generating lattice structures in Grasshopper. He received a BFA in Industrial Design from the Academy of Art University in San Francisco, CA. He has worked as an Industrial Designer and researcher in advanced manufacturing at FATHOM in Oakland, CA, and was an Artist in Residence at Autodesk Pier 9 in San Francisco, CA.
This event is sponsored by the Hudson Valley Advanced Manufacturing Center (HVAMC) at SUNY New Paltz.
Date
Time
Location
---
Online (Registration required)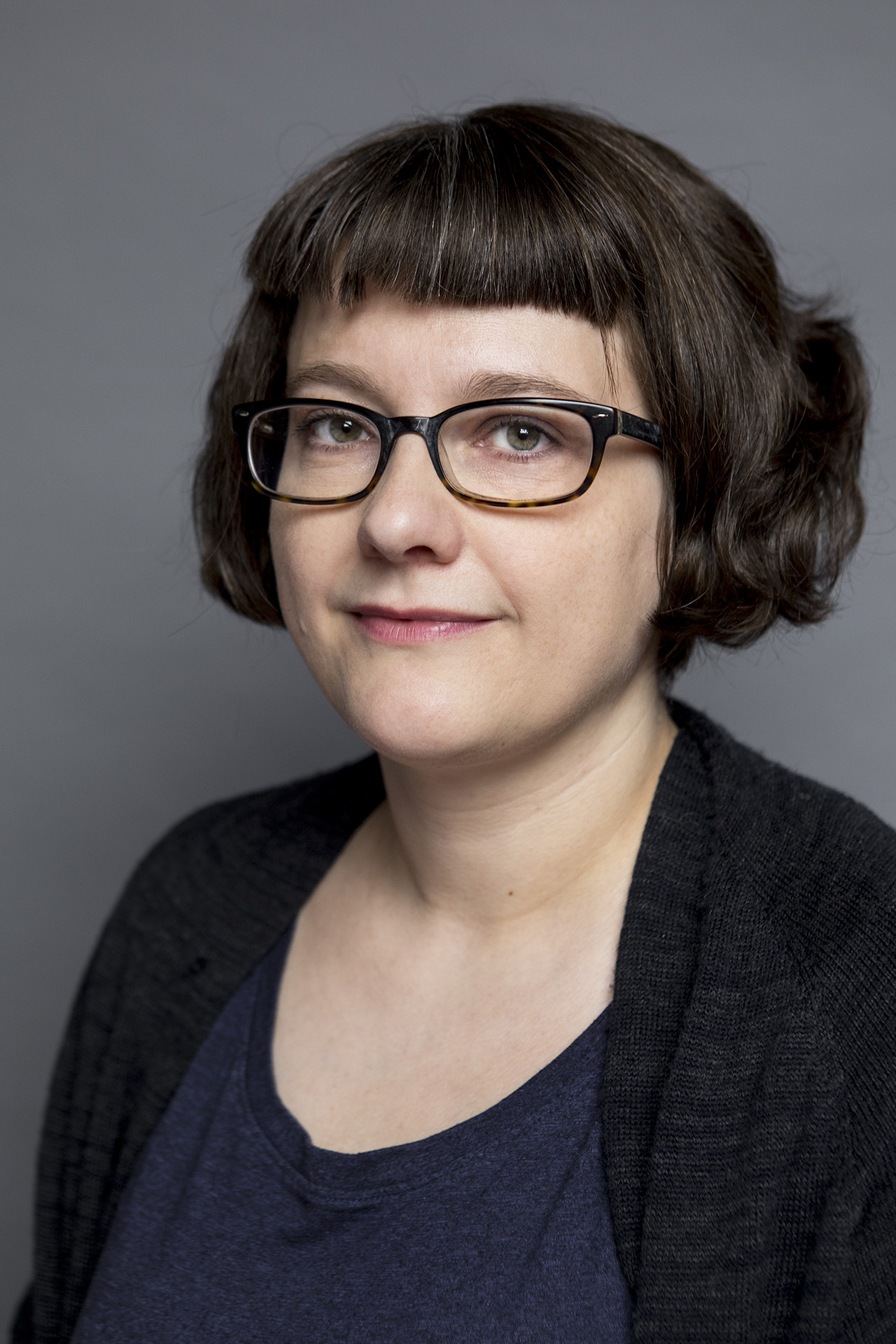 Nina Stössinger
BEEF PORK LAMB VEAL & TYPE.
This lecture by Nina Stössinger will discuss the signage and identity typeface she and Tobias Frere-Jones designed for the Essex Market, a long-established public market in New York City. A case study that discusses ways in which letterforms can transcend eras and technologies, and weave into the history and identity of the city.
Nina Stössinger is a Senior Typeface Designer at Frere-Jones Type in Brooklyn. Originally from Switzerland, Nina graduated from Burg Giebichenstein University of Art Halle/Germany, where she discovered her love for type. She went on to study type design in Zurich and The Hague. Before joining Frere-Jones Type she ran her own design studio in Switzerland and The Netherlands. Nina has spoken at numerous conferences and events, and her work has been awarded and exhibited internationally. She also teaches type design at Yale School of Art, and previously served on the Board of Directors of the Type Directors Club where she chaired the 22nd TDC Typeface Design Competition.
Date
Time
Location
---
Online (Registration required)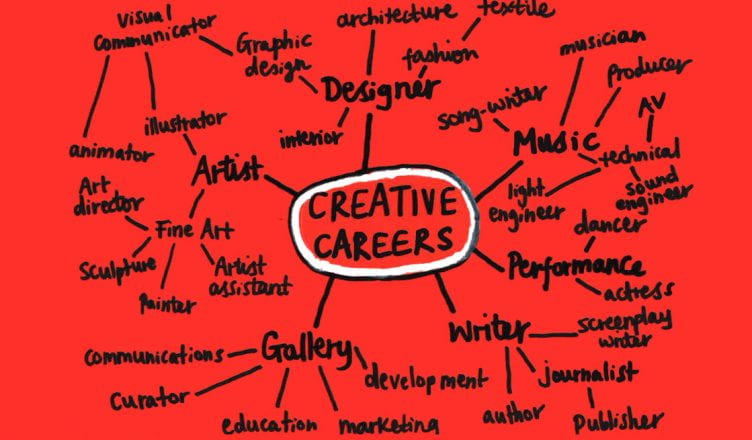 IG Arts Chat: Lindsay Muir, BFA 15
Join the Career Resource Center for a conversation with Art Director and Designer Lindsay Muir (BFA 15). Follow @npcareers on Instagram.
Design Week Slide Slam
Celebrate the end of Design Week with faculty, students, and alumni who will share their current work in a rapid, fun presentation format. MC'd by the always entertaining Aaron Nelson, Assistant Professor of Digital Design and Fabrication.
Confirmed Presenters:
Ed Gonzalez (alum): "Pizza, Bubbles & Baseball Cards"
Caitlin McGetrick (Graphic Design 23): "Girl Culture: The Typography of Teen Magazines"
Aaron Nelson (Assistant Professor of Digital Design and Fabrication)
Ezra Peterman (Graphic Design 22) and Kristen Van Aken (Graphic Design 21): "Order Up! A Card Game for Recipes"
Celine Wang (Graphic Design 22): "Virgil Abloh: A Case Study of the Designer"
Peter Winkleman (Theatre Design and Technology)
Date
Time
Location
---
Online (Registration required)