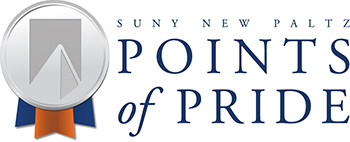 Orientation 2016 Dates:
Transfer Student Course Registration and Orientation:
Session 1: Friday, June 10
Session 2: Tuesday, June 14
Session 3: Thursday, June 16
First-Year Student Orientation:
Session 1: June 28-30
Session 2: July 6-8
Session 3: July 12-14
Session 4: July 19-21
Session 5: July 26-28

Orientation Leader/Peer Mentor Application 2016 Information

In order to apply, you MUST attend one general interest meeting or schedule a separate meeting time with the Student Development staff. When completing the online application, please be sure to type in your unique identifier code found on the brochure you received at your meeting.

For questions, please call the Center for Student Development at 845-257-3088 or e-mail studev@newpaltz.edu.
The Online Application Form, Reference Form, and brochure will become available on Feb. 16, 2016.