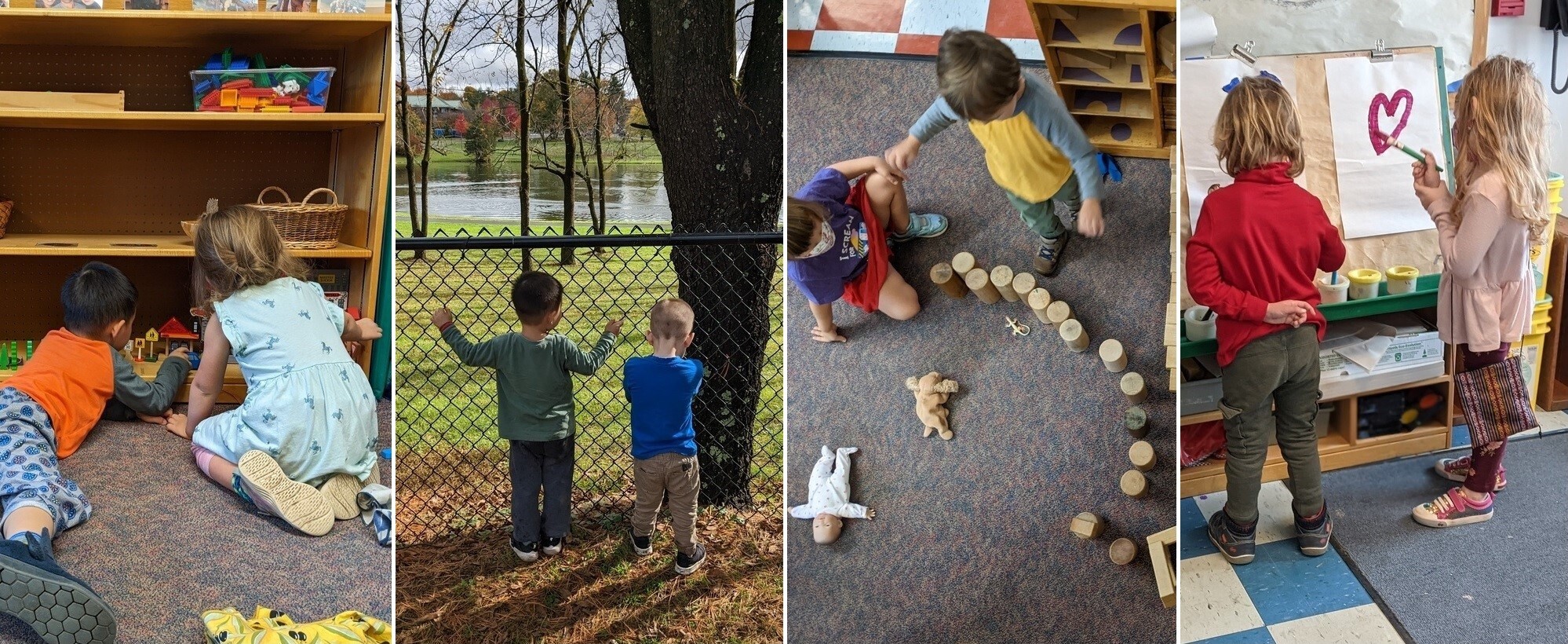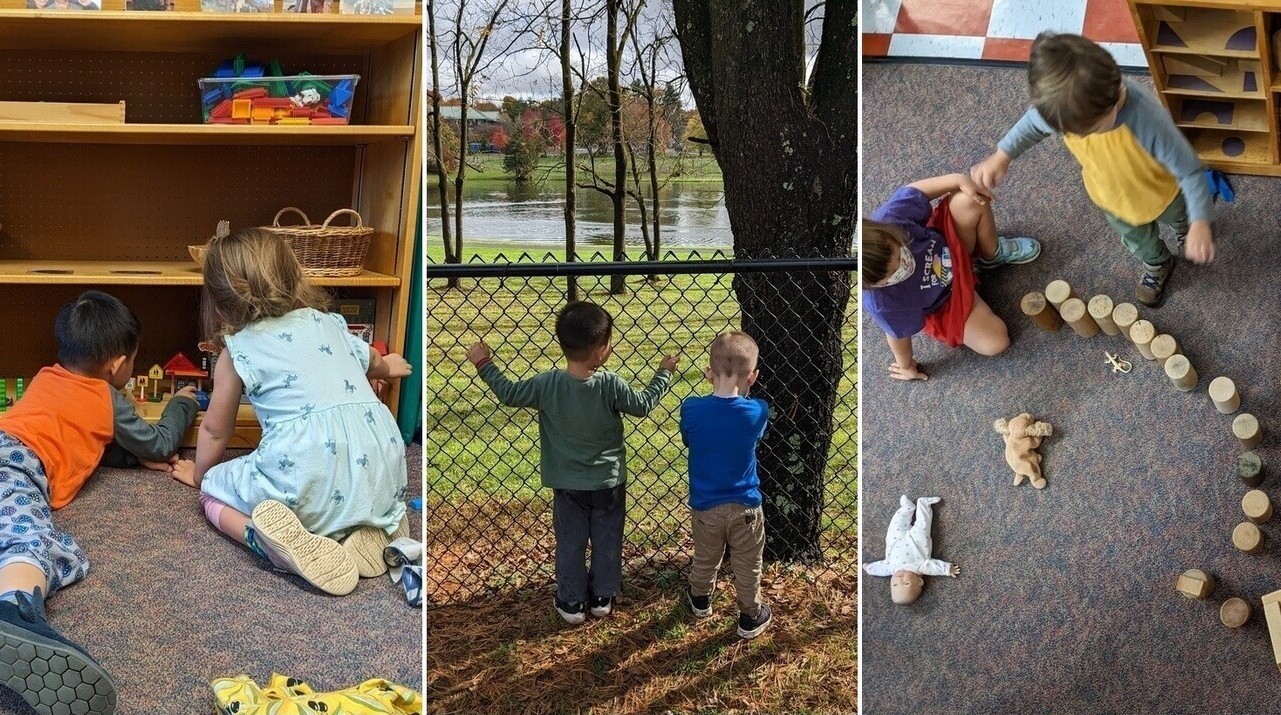 WELCOME TO THE CHILDREN'S CENTER!
Serving SUNY New Paltz and the New Paltz community
WELCOME TO THE CHILDREN'S CENTER!
Serving SUNY New Paltz and the New Paltz community
About Our Program
Our primary concern is the social and emotional development of each child. We strive to provide a loving and secure environment which encourages cooperation, self-expression and respect for others. Our daily curriculum provides activities such as free play, arts and crafts, music, story telling, and outdoor play. Through various activities we try to foster a curiosity and respect for nature and for all the different cultures in the world around us. All themes are presented in an age appropriate, relaxed and fun-filled way. Our program is based on non-competitive, non-sexist and multicultural values. Most importantly we seek to respect the freedom of each child while providing structure and direction.
The Children's Center is a licensed, non-profit corporation. In addition to tuition, the center is partially funded by SUNY grants and by the Student Association of SUNY New Paltz. The facility, plus maintenance and utilities, is provided by the University free of charge. We appreciate the upkeep and maintenance the University provides. Our primary purpose is to provide quality care for children of students attending classes at SUNY New Paltz.
---
Phone: (845) 257-2910 | Email: childrenscenter@newpaltz.edu
---
HOURS OF OPERATION
Monday through Friday, 7:30 a.m. - 5 p.m.
AGE OF CHILDREN
2-5 years of age
WHO CAN APPLY?
SUNY New Paltz students have first priority. Faculty and staff have second priority. Community members are permitted if space is available.
HOURS OF ENROLLMENT
Enrollment is not limited to half or full days only. A child may be enrolled for any amount of hours and days during the week to accommodate the parents schedule each semester. There is, however, a minimum requirement of 3 hours per day, 2 days per week.
TUITION
A new payment contract is made at the beginning of each semester based on the amount of weekly hours contracted for.
STAFFING
Each group has an experienced and qualified head teacher and assistant teacher. Part-time college students work as aides throughout the day under the supervision of a permanent staff member.
CHILD/STAFF RATIO
It is our firm policy to keep the groups small in order to give the necessary attention.
---
2 year old group

(Before Dec. 1)

4 children to 1 staff (Maximum group size is 8 children)
3 year old group

(Before Dec. 1)

6 children to 1 staff (Maximum group size is 12 children)
4 year old group

(Before Dec. 1)

7 children to 1 staff (Maximum group size is 14 children)