Janus Adams '67, '18 HON and Ilyasah Shabazz '85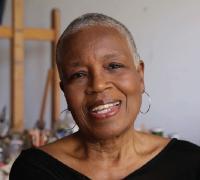 Janus Adams is an Emmy Award-winning journalist, historian, publisher. She is also the producer and host of public radio's "The Janus Adams Show" and podcast. Janus authored eleven books and created BackPax children's media. Janus has appeared frequently on ABC, CBS, CNN, FoxNews, NBC, and NPR. Her bylined syndicated column ran for 16 years.
With 500 columns and articles to her credit, her work has been featured in Essence and Ms. Magazines. Her book, Glory Days, was licensed for "McDonald's Presents Glory Days" Black History Month campaigns, reaching 3.1 million readers.
A Woodrow Wilson Visiting Fellow, Janus has been awarded honorary doctorates from Shaw University and SUNY New Paltz. Tapped by the Ford Foundation to train and mentor scholars to write for nonacademic venues, Janus traveled the United States for seven years. Now, with The Writers Retreat in the Catskills, she is sharing her experience, proven strategies, and coaching expertise with fellow writers.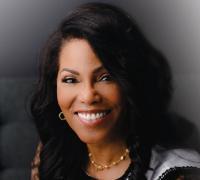 Ilyasah Shabazz is an inspirational role model and advocate for "youth" and "women and girl" empowerment. Her lifework is devoted to helping others find inner strength and purpose. While she is frequently asked to speak about the legacy of Malcolm X, she shares that it is her mother Dr. Betty Shabazz's wisdom, courage and compassion that guide her. Ilyasah is the author of four award-winning publications, including an NAACP Image Award, among many others.
Ilyasah promotes higher education for at-risk youth, interfaith dialogue to build bridges between cultures for young leaders of the world, and she participates on international humanitarian delegations. She served as a member of the U.S. Delegation that accompanied President Bill Clinton to South Africa to commemorate election of President Nelson Mandela and others.
Ilyasah holds a Master of Science degree in education & human resource development from Fordham University and a Bachelor of Science degree in biology from SUNY New Paltz. She is currently an adjunct professor at John Jay College of Criminal Justice in New York City.