John Edgar Wideman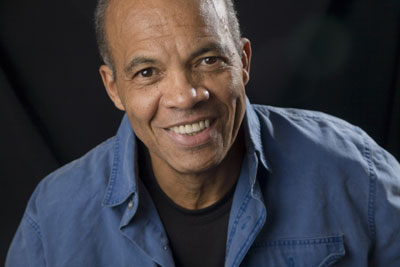 Fiction writer memoirist and essayist John Edgar Wideman grew up in Pittsburgh, PA and much of his writing is set there, especially in the Homewood neighborhood of the East End. He attended the University of Pennsylvania and was the second African-American to win a Rhodes Scholarship. He also graduated from the Iowa Writers' Workshop at the University of Iowa.
A widely-celebrated writer and the winner of many literary awards, Wideman is the first to win the International PEN/Faulkner Award twice: in 1984 for Sent for You Yesterday and in 1990 for Philadelphia Fire. In 2000 he won the O. Henry Award for his short story "Weight", published in The Callaloo Journal.
His nonfiction book Brothers and Keepers received a National Book Critics Circle nomination, and his memoir Fatheralong was a finalist for the National Book Award. Philadelphia Fire is Wideman's most ambitious, most highly praised, and best selling work of fiction. He is also the recipient of a MacArthur Genius Grant. Wideman was chosen as winner of the Rea Award for the Short Story in 1998, for outstanding achievement in that genre. In 1997, his novel The Cattle Killing, won the James Fenimore Cooper Prize for Best Historical Fiction.
He has taught at the University of Wyoming, University of Pennsylvania, where he founded and chaired the African American Studies Department, and the University of Massachusetts at Amherst's MFA Program for Poets & Writers. He currently teaches at Brown University, and he sits on the contributing editorial board of the literary journal Conjunctions.
Photos from John Edgar Wideman's speech, Oct. 15, 2010