Sociology Scholarship
Professor Ken Skelton Sociology Scholarship for Progressive Social Change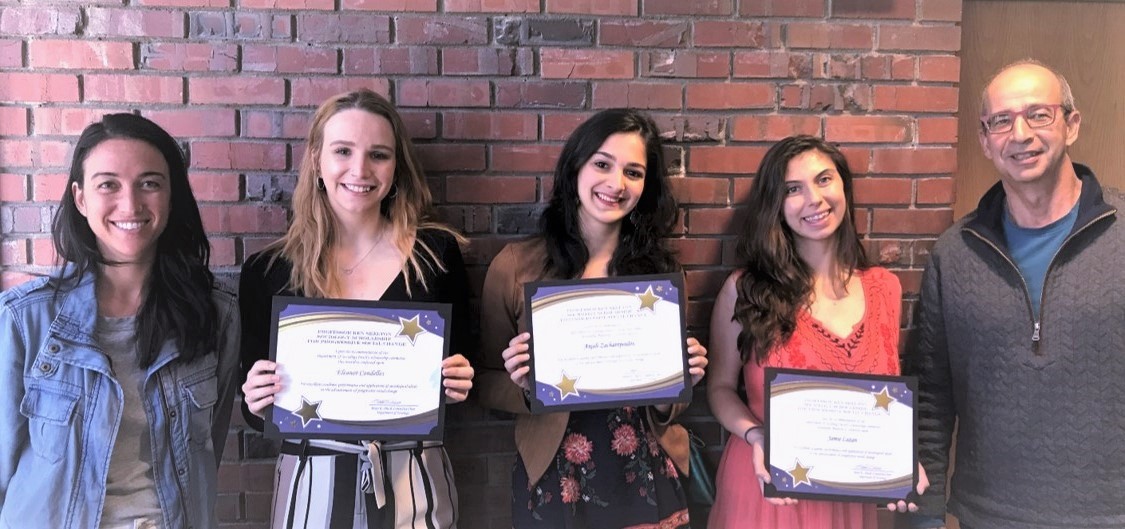 2018 Honorees Ellie Condelles, Anjali Zacharopoulos, and Jamie Lazan, with Richard Adler '77 and Lauren Adler
The SUNY New Paltz Department of Sociology is committed to fostering active citizen engagement. Sociology is not just a powerful analytical tool used for understanding society. We want our students to put their learning to use and direct their sociological skills and insights toward creating a better world.
The Professor Ken Skelton Sociology Scholarship for Progressive Social Change is designed to recognize and support sociology students who have put sociology into practice outside of the classroom in efforts to advance equality, justice, and progressive social change.
The scholarship was founded by New Paltz sociology alumni who want to maintain the activist tradition that they were a part of in years past. The scholarship is named for Professor Ken Skelton who inspired many students to be engaged citizens during his time at the college in the 1960s and 70s.
Recent scholarship winners have included students who are actively engaged with organizations on and off campus working to end racism, support immigrants and those who have experienced domestic violence, reform the criminal justice system, fight climate change, and expand access to affordable quality public higher education.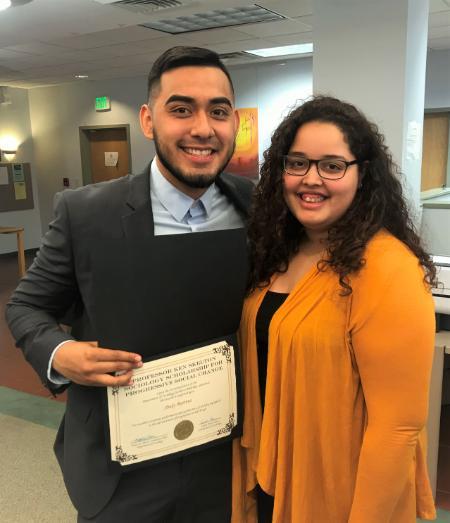 Scholarship Recipients Andy Barrera (2019) and Kaina Rivera (2017)
To be eligible for this $2,500 scholarship students must meet the following requirements:
Declared Major in Sociology at SUNY New Paltz
Minimum overall GPA of 3.2
Sociology Major GPA of 3.3 or higher
Currently advanced Sophomore, Junior or Senior (who will be enrolled the following fall)
Engagement in Social Change Efforts
Demonstrated Financial Need
Applications are accepted in the spring semester and scholarship funds are applied to cover tuition the following semester. Scholarship recipients must be enrolled as full-time students to receive the scholarship. Ask your sociology advisor about specific deadlines and application requirements.
To learn more about scholarships at SUNY New Paltz, please visit https://www.newpaltz.edu/scholarships.