Curated by Tom Wolf
February 4 – May 21, 2017 | Opening Reception: Saturday, Feb. 4, 5-7 pm
Morgan Anderson Gallery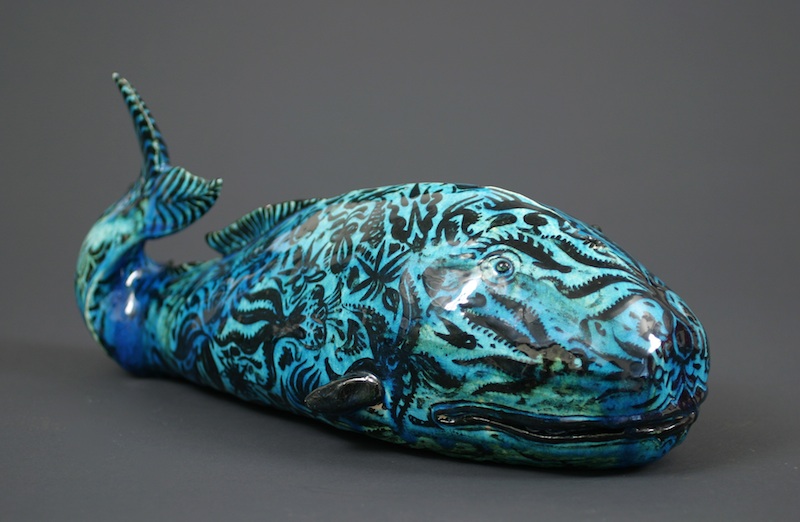 Carl Walters, Whale, 1927, glazed ceramic, private collection, courtesy of Conner-Rosenkranz, NY (photo Mark Ostrander)

The retrospective exhibition Carl Walters and Woodstock Ceramic Arts will survey the over 40-year career of Carl Walters (1883–1955), a pioneer of modern ceramic art in America. Walters made both functional objects and ceramic sculptures. The exhibition will feature prime examples of his witty and original three dimensional figures as well as his elegant plates and bowls. Curated by Tom Wolf, professor of art history at Bard College and renowned expert on the Woodstock art colony, the exhibition will also include examples of Walters' rarely exhibited works on paper.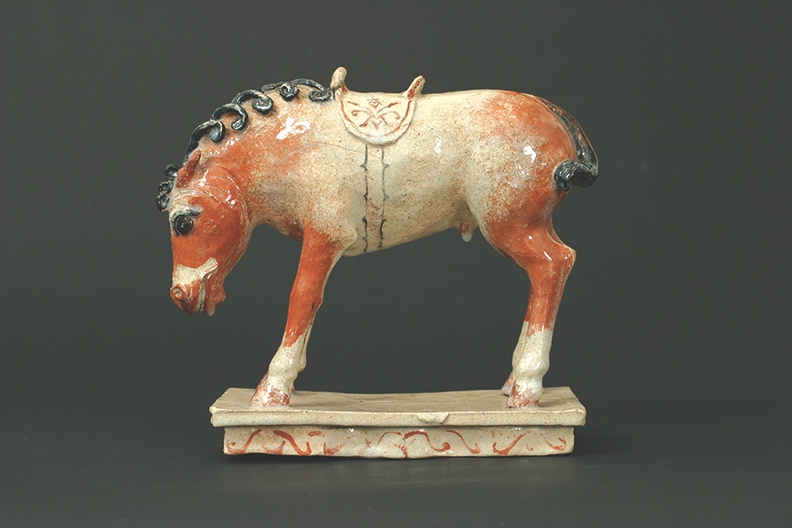 Horse, 1925, glazed earthenware, private collection, courtesy Conner–Rosenkranz, NY

The first major exhibition of Walters' work since the 1950s, this show will place Walters squarely within the context of the establishment and development of ceramic arts in Woodstock over two generations, from the Byrdcliffe Guild in the early 20th century to the younger modernists who worked in the Maverick Art Colony in the 1920s and 30s. Today, when ceramic sculpture plays a vital role in the contemporary art world, this exhibition will bring attention to one of the most prominent early practitioners of the medium in the United States.
---
The full-color catalogue will feature scholarly essays by curator Tom Wolf and modern ceramics expert Adrienne Spinozzi, Research Associate in the American Wing, Metropolitan Museum of Art. The catalogue will be the first major publication on Walters since the 1950s.
Funding for Carl Walters is provided by the Friends of the Samuel Dorsky Museum of Art and SUNY New Paltz. Additional funding for the catalogue has been provided by the James and Mary Ottaway Hudson River Catalog Endowment.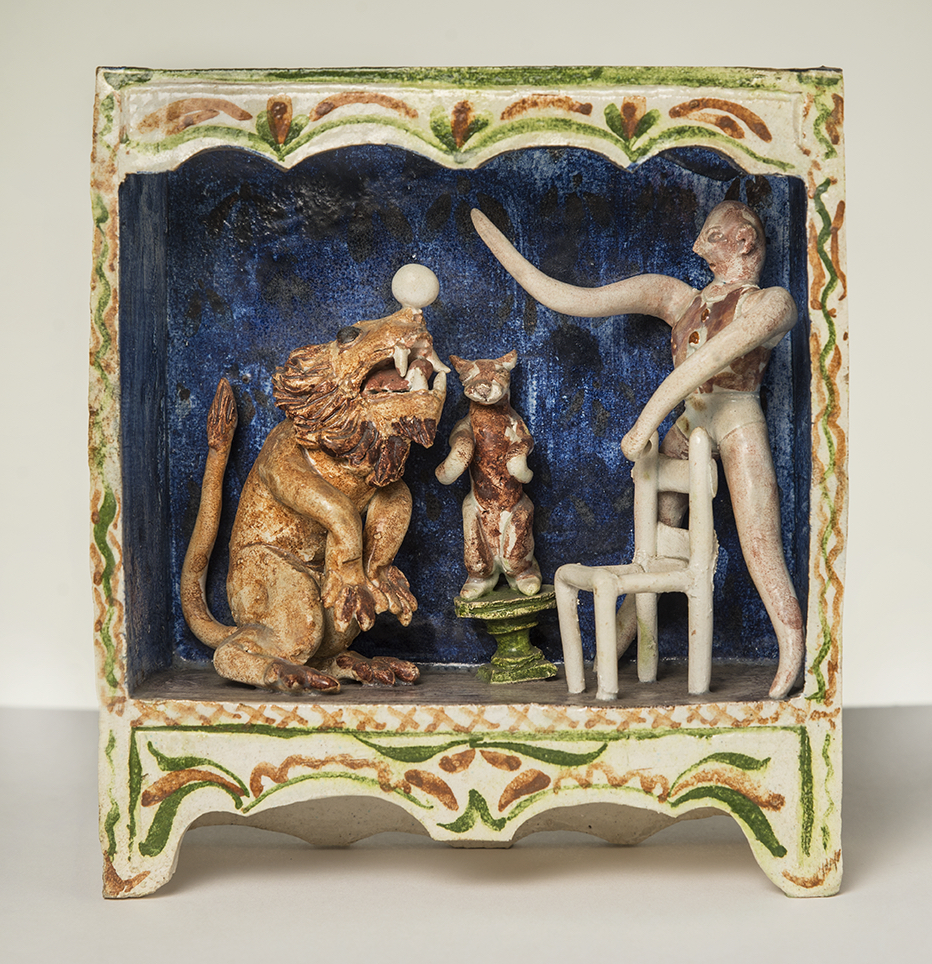 Lion Tamer, 1948, glazed faience shadow box, collection of Jean Young

Two complementary exhibitions—Selections: Contemporary Woodstock Ceramic Arts—will be on display February 25 – April 9, 2017 at both the Woodstock Byrdcliffe Guild and the Historical Society of Woodstock. These exhibitions, curated by Tom Wolf and the students in his "History of Art in Woodstock" seminar at Bard College, feature work by contemporary Hudson Valley ceramicists including Rich Conti, D-Day, Eric Ehrnschwender, Sophie Fenton, Mary Frank, Jolyon Hofsted, Young mi Kim, Brad Lail, Joyce Robbins, Arlene Shechet, Grace Wapner, and Elena Zang. Public opening receptions will take place on Saturday, February 25, 12–4 pm at the Historical Society of Woodstock, and 2-4 pm at the Woodstock Byrdcliffe Guild.
Byrdcliffe's Kleinert/James Center for the Arts, located at 36 Tinker Street in Woodstock, will feature work by contemporary ceramicists from the region: Rich Conti, D-Day, Eric Ehrnschwender, Sophie Fenton, Mary Frank, Jolyon Hofsted, Brad Lail, Joyce Robbins, Arlene Shechet, Elena Zang, and others. Byrdcliffe is regionally renowned for its recently expanded ceramics program, which dates back to the early days of the colony founded in 1902. Gallery hours are Thursday–Sunday, 12-6 pm. For more information, visit woodstockguild.org.


The Historical Society of Woodstock, located at 20 Comeau Drive in Woodstock, maintains an extensive archive which serves as a resource for exhibitions, public programming, and research. For more information, visit historicalsocietyofwoodstock.org.­