Curated by Andrew Ingall
February 4 – May 21, 2017
Sara Bedrick Gallery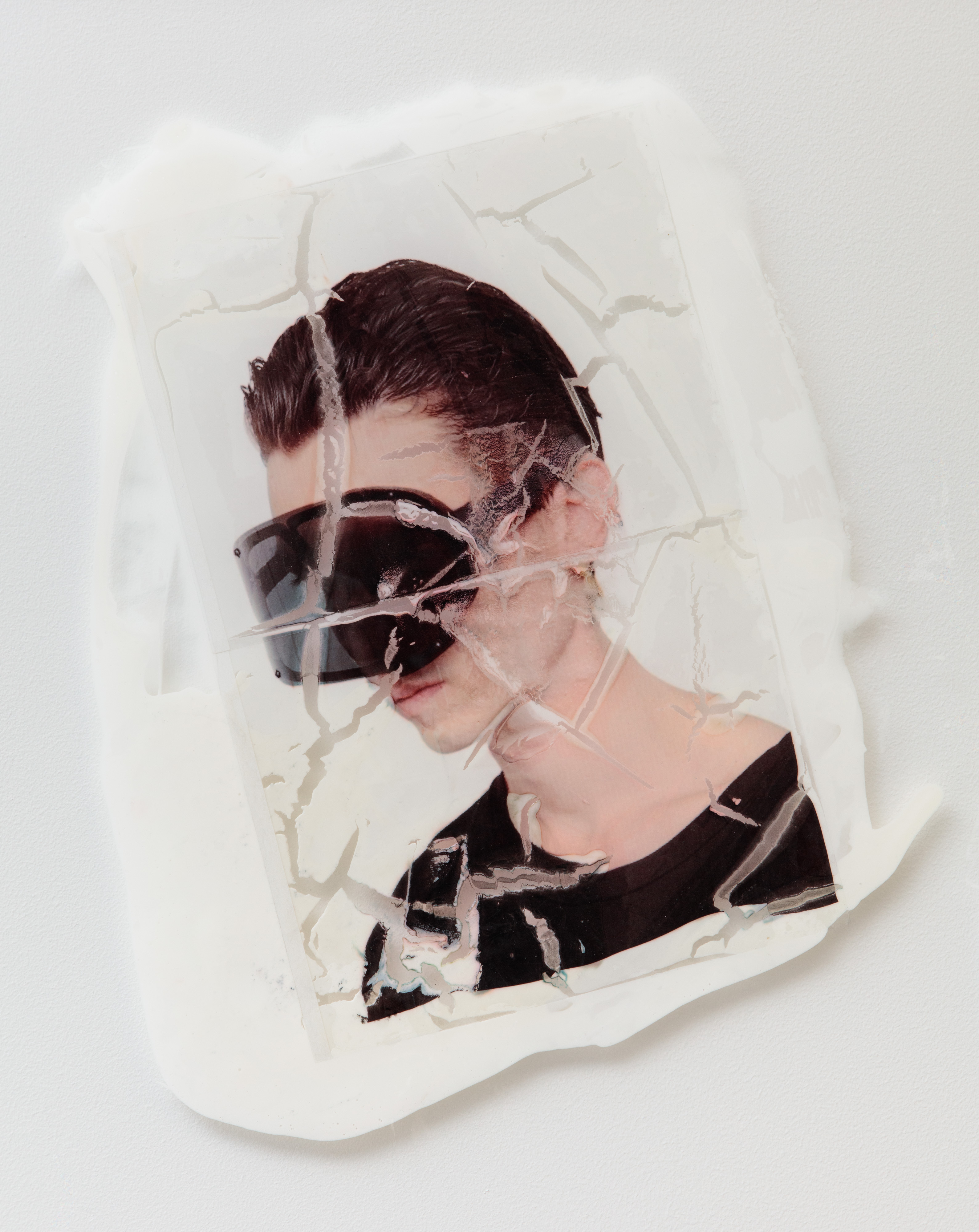 (all images this page): Sara Greenberger Rafferty, Jokes on You, 2016 (detail), Acrylic polymer and inkjet prints on acetate on Plexiglas, and hardware, courtesy of the artist and Rachel Uffner Gallery. Photo: JSP Art Photography
Opening reception: Saturday, February 4, 5–7 pm
Artist & Curator talk: Saturday, April 1, 2pm
The exhibition Sara Greenberger Rafferty: Gloves Off will present recent work by the Brooklyn-based artist known for unsettling works that contend with topics such as domesticity, the body, consumer culture, fashion, and violence. Over the past decade, Rafferty (b. 1978) has referenced the language, gestures, and props associated with stand-up comedy using a variety of media.

The boxing term "gloves off"—frequently used as a metaphor to characterize brutal political campaigns and post-9/11 military interrogation—aptly describes the subtle aggressions in American popular culture Rafferty lays bare.

The exhibition features installations on walls and floors, a new video and multiple works, including one measuring 20 feet long, consisting of prints on acetate, painted and mounted on hand-cut Plexiglas. Rafferty presents these Plexiglas pieces as a "rogue's gallery" of high-fashion figures. Like a row of mug shots in a police station, Rafferty mediates and exhibits figures in designer clothing sourced from retail websites.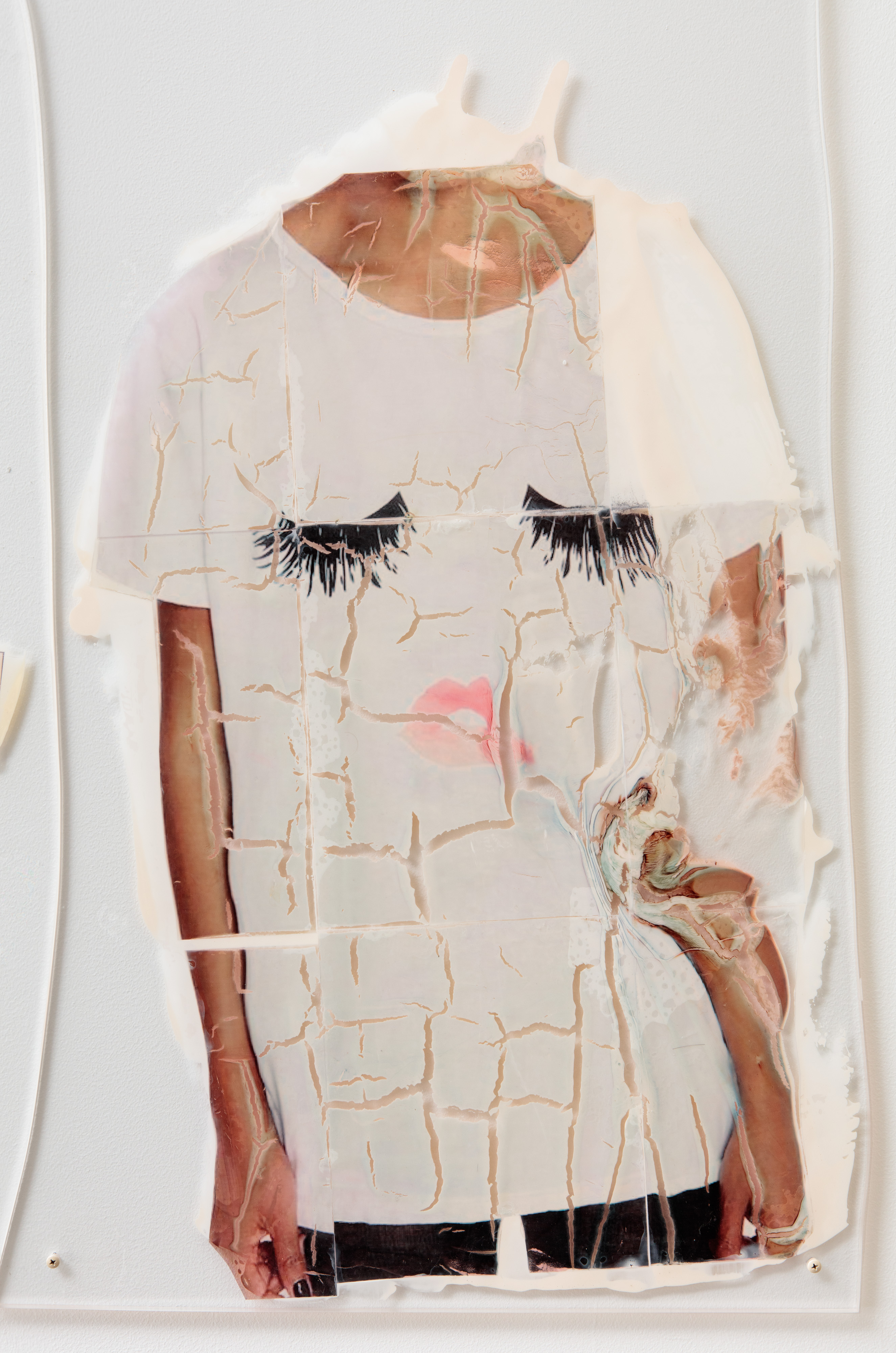 Blurring the lines between two and three dimensions, Rafferty attaches her wall-mounted works using custom-painted screws that break up the images. She also deploys cracked paint resembling viscous bodily fluids, furthering "wounding" the objects.

Over the past decade, Sara Greenberger Rafferty has referenced the language, gestures and props associated with stand-up comedy. This exhibition includes a new large-scale work entitled "Jokes on You," featuring images of ephemera from the collections of the National Museum of American History, which was part of Rafferty's study during her Smithsonian Artist Research Fellowship. Index cards from the Phyllis Diller "Gag File," scanned and re-contextualized by Rafferty, underscore the trauma associated with cultural mores that assert control over women's bodies, such as marriage and consumerism.


Gloves Off also includes photographs and prints that evoke the theme of damage. To create one set of black and white images, Rafferty paints on paper, punctures the finished work, and photographs the result. In a series of Phyllis Diller portraits, Rafferty scans found images, transfers them to paper, and distorts them using a "waterlogging" technique. In another grouping printed directly on Plexiglas, biomorphic forms—including weapons, comedy props and other objects associated with both tragedy and humor—accumulate and spread like cells across the wall's surface.
Save
Save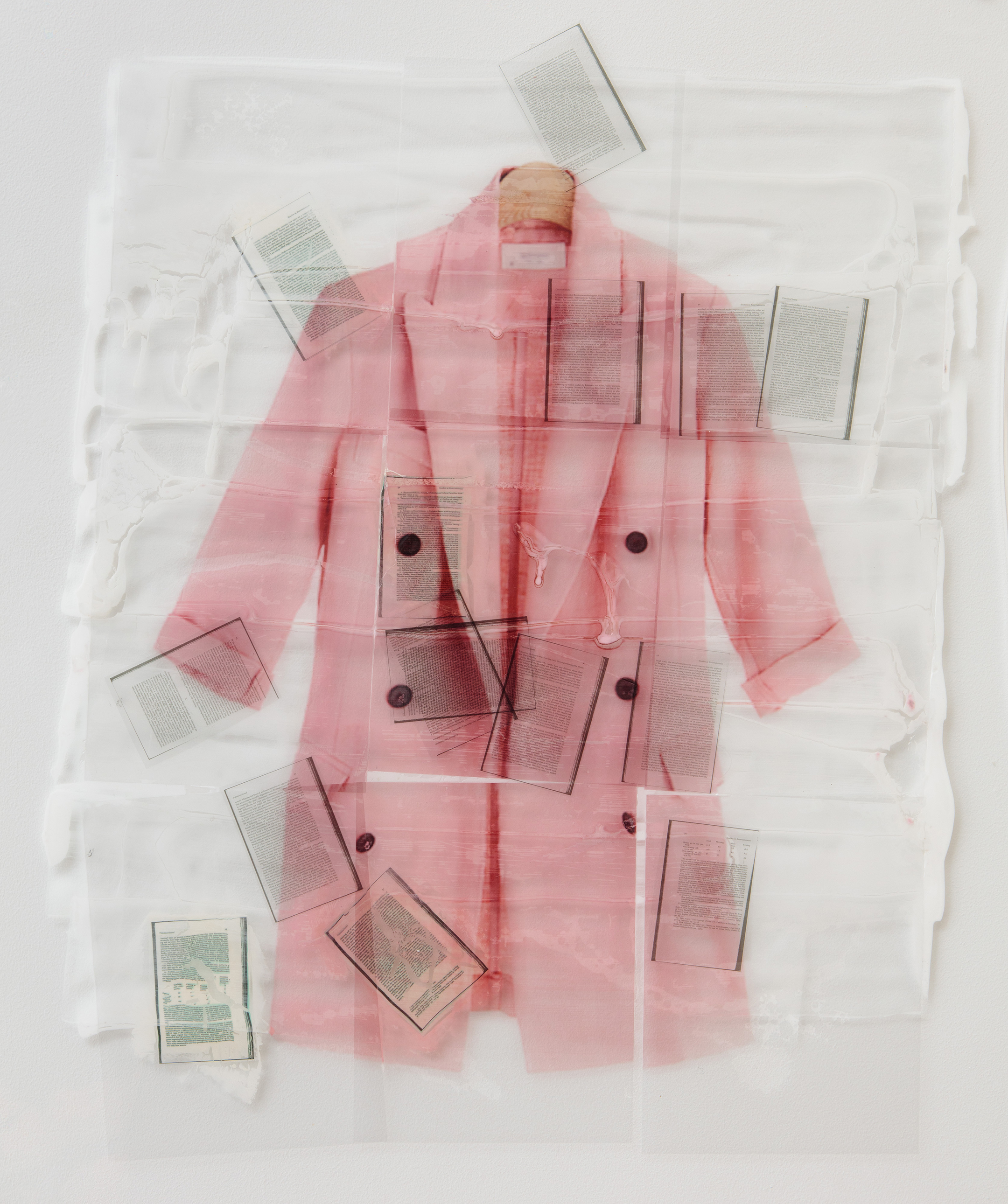 The show is organized by independent curator Andrew Ingall, whose exhibition Videofreex: The Art of Guerrilla Television was on view at The Dorsky in 2015. After its presentation at The Dorsky, a related exhibition travels to the University Art Museum (UAM), the State University of New York at Albany, opening on June 30, 2017.


ABOUT THE ARTIST
Sara Greenberger Rafferty (b. 1978) has exhibited widely since 2001, including solo exhibitions at The Kitchen, New York; MoMA PS1, New York; Eli Marsh Gallery at Amherst College, Massachusetts; The Suburban, Illinois; and a commissioned sculpture for the Public Art Fund. In 2014, she participated in the Whitney Biennial and the Hammer Biennial, and had solo exhibitions in Portland, Ore., Riga, Latvia, and New York. In 2015, her work was included in exhibitions at the Museum of Contemporary Art, San Diego, the Atlanta Contemporary Art Center in Georgia, and Galerie Andreas Huber in Vienna. In 2016, she mounted her fourth solo exhibition at Rachel Uffner Gallery and presented a solo project at Document in Chicago.
Rafferty has participated in group shows at venues such as the Aspen Art Museum, Colorado; Neuberger Museum of Art, Purchase, N.Y.; Gagosian Gallery, New York; and The Jewish Museum, New York, among many others. Her work is included in the collections of the Museum of Modern Art and Whitney Museum of American Art, among others.

ABOUT THE CURATOR
Andrew Ingall is an independent curator, scholar and producer. In 2015 he organized the exhibition Videofreex: The Art of Guerilla Television at The Dorsky and conceived a series of related public programs at the Brooklyn Museum, Electronic Arts Intermix, the Sanctuary for Independent Media and other venues in New York State. While serving previously as Assistant Curator at the Jewish Museum, he organized exhibitions of video and digital art and directed Off the Wall: Artists at Work, a residency and open studio project. He has worked recently with Wave Hill on film programming, and previously on selection committees for the Museum of Modern Art's Documentary Fortnight and the New York Jewish Film Festival, a collaboration between the Film Society of Lincoln Center and the Jewish Museum. He lives in New York City.
Funding for The Dorsky's exhibitions and programs is provided by the Friends of the Samuel Dorsky Museum of Art and SUNY New Paltz. Additional funding for this exhibition has also been provided by the Dorsky Museum Contemporary Art Program Fund and the Foundation for Contemporary Arts Emergency Grant. Special thanks to the Rachel Uffner Gallery.
Save