Metal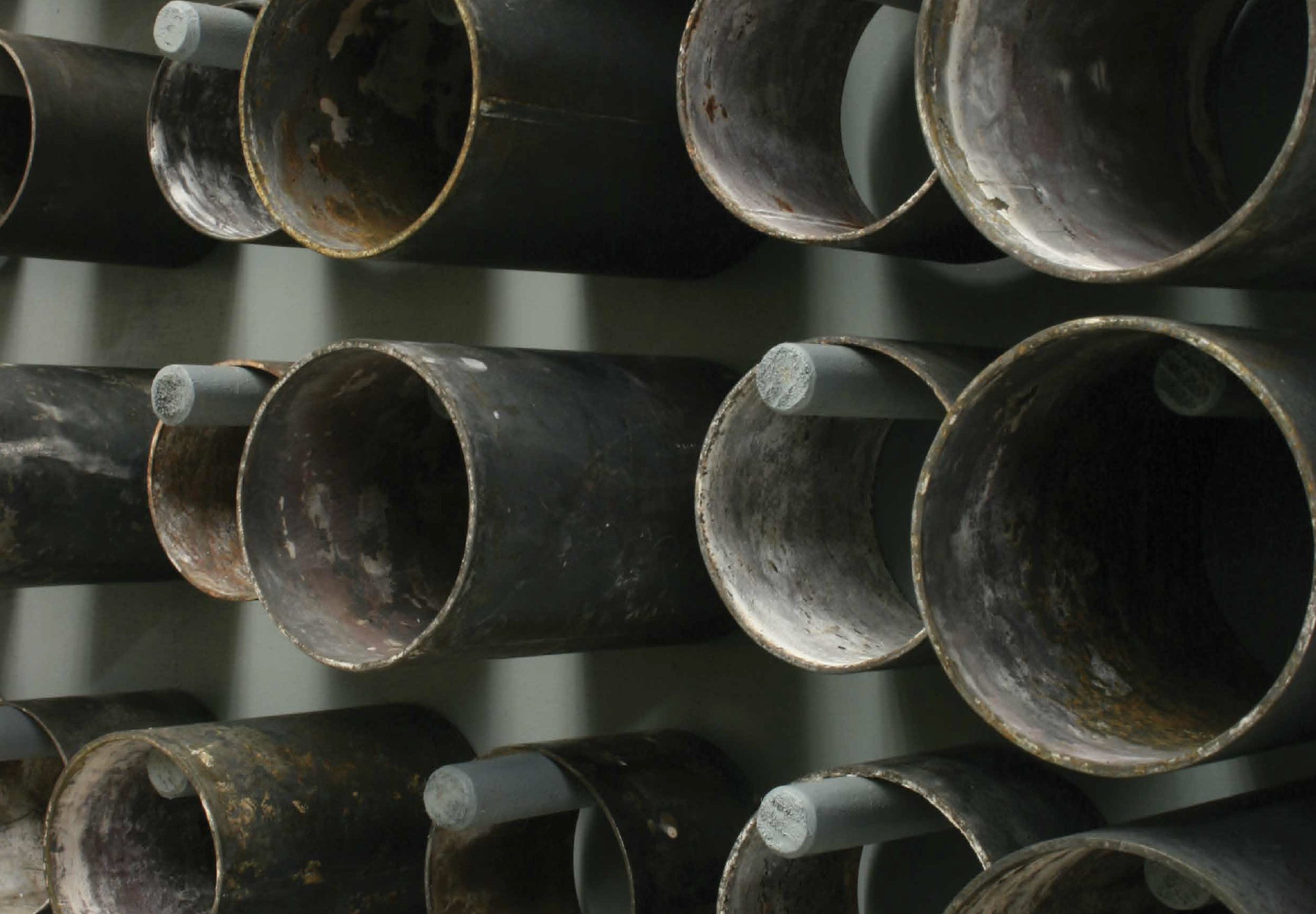 Mission
Metal is an active area of study that engages a wide variety of ideas, objects, images, and modes of making toward critical and dynamic outcomes. Students and faculty form a community of inquiry that seeks to expand the field's discourse. The rigorous curriculum provides opportunities to explore the technical, aesthetic, and conceptual aspects of contemporary jewelry and metalsmithing in a state-of-the-art facility with teachers who are actively engaged artists and who exhibit and lecture internationally. The program is directed by Professor Myra Mimlitsch- Gray, and includes Professors Lynn Batchelder and Michael Gayk as prominent academic faculty.
SUNY New Paltz is among the largest graduate metal programs in the country and has earned the distinction of the #1 ranked metal MFA program at a public university by U.S. News and World Report.
Metal: Studio Space & Facilities
Designed to give students a broad range of technical opportunities, the 10,000 square foot metal studio is fully equipped to accommodate most hands-on metalsmithing and jewelrymaking practices—from fine work in precious metals to large scale, formed and welded constructions. The main studio consists of a large classroom and open workspace, which includes forming and smithing tools, and general machinery such as band saws, drill presses, shears, rolling mills, grinders, sanders, metal lathes and mill. Adjoining the main space are task rooms, each designed for specific processes such as annealing, mold making, casting, enameling, electroforming, etching, patination, laser cutting, welding, and blacksmithing. The facility includes a computer lab running current design software for both 2d and 3d outputs. Separate BFA and MFA studios include individual spaces for all majors. These semi-private spaces are equipped with soldering stations (oxygen/propane, acetylene, and compressed air), fume exhaust hoods, sinks, workbenches, kilns, and storage space. A central ventilation system creates safe air quality throughout the entire metal studio. Department wide resources include the Digital Fabrication Lab and the Hudson Valley Advanced Manufacturing Center, which houses CAD-CAM equipment including 3D printers, laser scanners, laser cutters, desktop CNC milling and a large format CNC router.
Learn more about our Metal facilities and equipment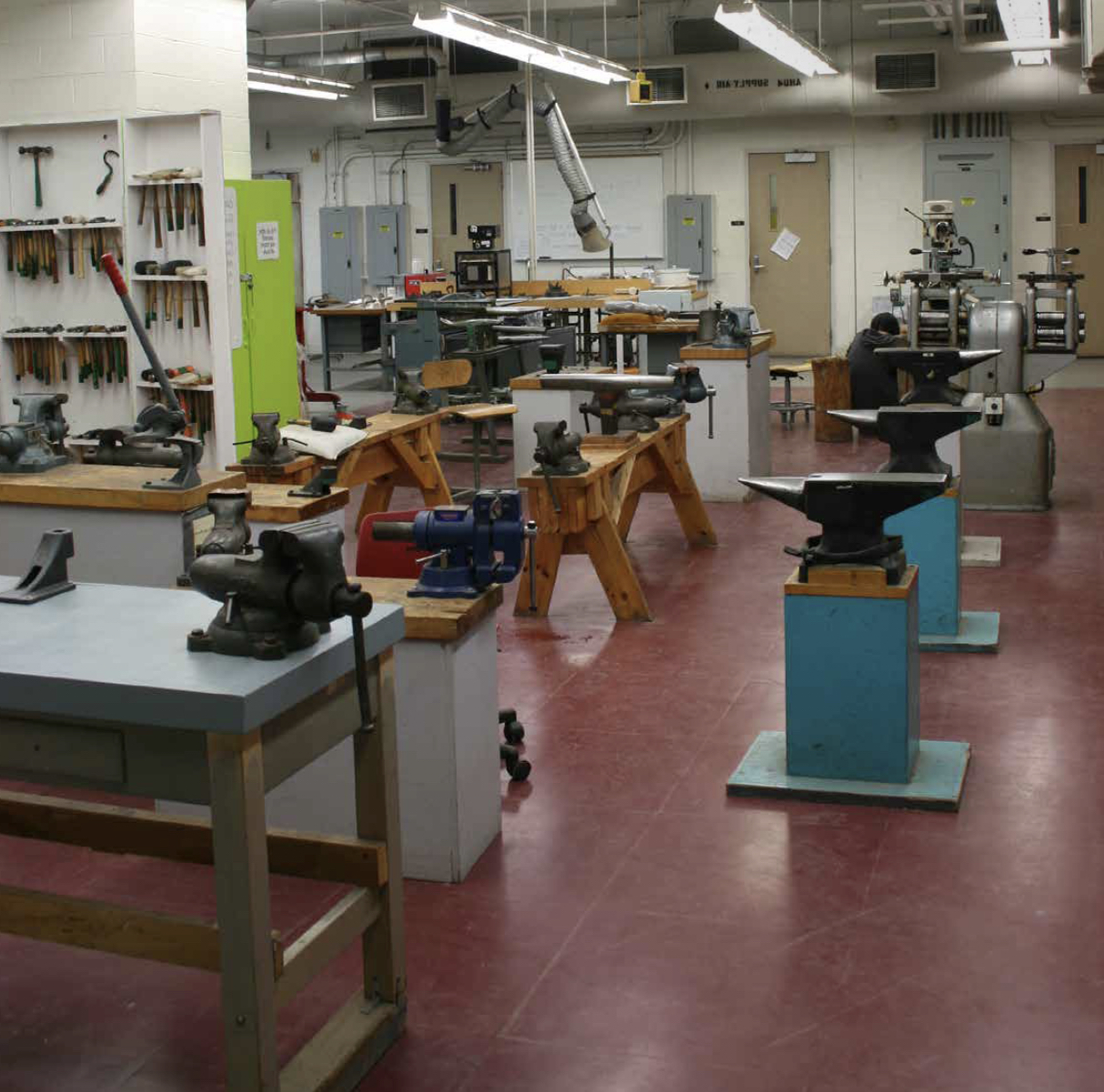 Internship, Residencies and Fieldwork
Metal students take full advantage of their proximity to New York and important art and jewelry galleries in the region, finding opportunities to expand their practice in professional settings. Many have worked as studio assistants for visual artists living in the area. The program has strong relationships with renowned craft programs such as the Penland School, Haystack Mountain School of Crafts, Arrowmont, and Peter's Valley. Scholarships and summer internships provide support for participation in these programs. MFAs may enroll in Internship to College Art Teaching, in which they work closely with area faculty who mentor their teaching. Students who take this course are eligible for teaching assistantships.
Student Success
Metal students and alumni are highly productive artists. They contribute to the richness of this field in meaningful ways by actively building a critical and productive community through their energetic, creative professional work. Alumni have recently exhibited in the highly competitive Schmuck and Talente exhibitions, and students have received scholarships from the Society of North American Goldsmiths. Alumni have earned professorships at prestigious institutions such as RISD, University of Wisconsin, University of Oregon, University of Georgia, and the Maine College of Art. They direct and teach in the jewelry program at the 92nd Street Y in New York. Alumni founded Brooklyn Metal Works—a very active community workshop and gallery space that hosts international artists. In 2014 the Metal students and alumni were invited to mount an exhibition at the Pinakothek der Moderne in Munich, Germany: the exhibition, Staring in Hindsight was on view in conjunction with the International Handwerk exposition.
Visiting Artists
Recent visiting artists and critics include Glenn Adamson, Vivian Beer, David Bielander, Beatrice Brovia, Helen Drutt English, Jessica Calderwood, Adam Grinovich, Hanna Hedman, Lauren Kalman, and Ezra Shales. These visitors conduct individual critiques with students during their visit and provide meaningful insights that expand students' vision and perspective.