Study Abroad - Youssouf
1. WHAT'S IT LIKE TO LIVE AND STUDY ABROAD?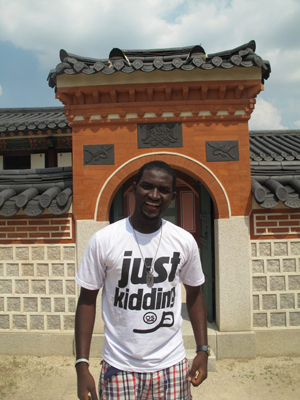 Study abroad is one of the most amazing experiences a college student can have. It allows you to grow up in certain ways. It allows you to truly be independent of others as you are by yourself in a foreign country. The fact that you make new friends and learn a new culture add a plus to your life. I would suggest every college student experience it because it changes people's lives in a positive way.
2. WHAT ARE THE CLASSES LIKE?
I was studying abroad during the summer, so classes were pretty intense. The professors taught at a fast pace.
3. WHAT IS IT LIKE GETTING TO KNOW NEW PEOPLE FROM A DIFFERENT CULTURE?
New people bring new joy to your life. You learn to enjoy what others do, and appreciate your own culture as well as embrace theirs. The people are always amazing. Most study abroad programs bring people from multiple countries which means, that by the time you come back, you will be mentally rich of knowledge just from interacting with them.
4. WHAT ELSE WAS ENJOYABLE ABOUT YOUR EXPERIENCE (ex. Did you work or go on any special trips)?
I went on a trip to the southern part of Korea. It was great to visit the EXPO which happens every four years. I was lucky to have seen more about the Korean culture and how advanced their technology was.
5. WHAT ABOUT FAMILY AND FRIENDS BACK HOME?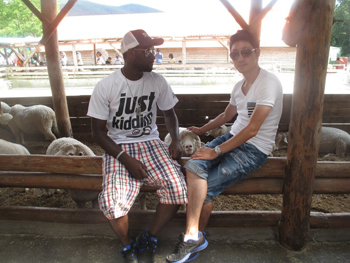 When you study abroad, you will miss your friends and family at the beginning, but after a while, your new friends will become your new family.
6. SAYING GOODBYES AND RETURNING HOME?
After bonding with your new family, it is hard to say goodbye to them. Sometimes, it may happen that you would not even want to come back again. Upon return home, it will be good to see your family but you will miss your friends a lot.
7. ANY ADVICE FOR OTHER STUDENTS? LIKE FINANCIAL AID.
Financial aid was available for me, I am sure it will be available for most students. If anyone is having any doubt about studying abroad, they should talk to an advisor or anyone who studied abroad. I encourage everyone to experience it because it is "wonderful like that".
8. Why you chose your country?
I chose to go to study abroad in South Korea because I thought it would be interesting to go to another country that most people do not pay much attention to. Most people try to go to Europe or Australia or China and Japan, but I never heard anyone say they went to South Korea. Being that I like to explore what others have not yet seen, I was excited to be one of the first students from SUNY New Paltz to attend a summer study abroad program in South Korea.
9. How to apply and prepare to study abroad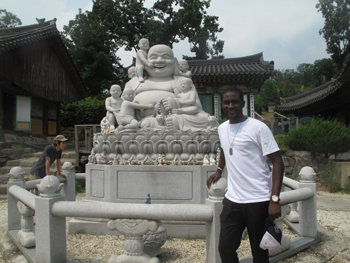 In order to apply, you simply have to visit the New Paltz study abroad website, or visit an advisor in the study abroad office located on route 32 facing Bouton Hall. The website actually allows you to do an amazing search by looking at all the programs available.
10. What would you have done differently to prepare academically and financially?
I was lucky enough that everything went well academically and financially.
11. What top three things did you learn about the experience?
Top 3 things I learned:
To love another culture
Learned a new language (a little bit of Korean)
I have learned to live by myself 5000 miles away from everyone that I know