First-Year Internship Program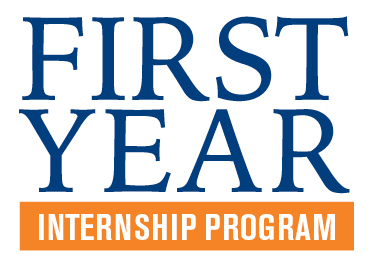 First-year (non-transfer) undergraduate students have the opportunity to gain valuable professional experience with SUNY New Paltz alumni in on-campus departments during the spring semester of their first year. There are many First-Year Internships to choose from in a wide range of on-campus offices, departments, and centers. Each one offers a substantive project with explicit learning and skill-development goals along with guidance and support from a dedicated staff or faculty member who is an alumnus or alumna of SUNY New Paltz.
First-Year Interns work 5 hours per week for 8-10 weeks during the spring semester to complete a minimum of 40 hours. While the work is unpaid and not credit-bearing (volunteer), the experience that students gain can be instrumental in making career-related decisions, securing future internships, and building strong connections to the greater New Paltz community.
2019/20 Program
Application Deadline 10/31

Information Sessions:
Friday, September 27 4pm (Location TBD)
Tuesday, October 1 12:30pm (Location TBD)
Wednesday, October 2 10:30am (Location TBD)
Come out and hear from the 2019 class of interns about their experiences in the program! Watch your email for additional information this fall.