Administration & Finance Vision Statement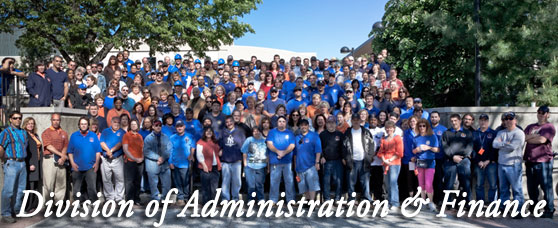 Enabling the New Paltz Vision Plan
The College's Vision Plan challenges SUNY New Paltz to become one of the premier institutions in the state, if not the nation. Each staff member in the Division of Administration and Finance contributes to and supports all eight elements of the New Paltz Vision Plan. Our efforts directly uphold the Vision Plan but in particular, the College's plans to meet student needs; to hire and retain faculty who will teach a curriculum that prepare students for their lives and careers; and to provide a residential character that reinforces our educational goals. The daily implementation of our core values which include: excellence in customer service; Integrity and fiscal responsibility; quality and efficiency; flexibility, adaptability, and innovation help support and strengthen this vision.
Specifically, we craft and enhance the physical environment of the campus; maintain a learning environment that is safe and secure; strive to ensure that the technology infrastructure enhances the learning environment with state of the art facilities, communications systems, and learning spaces; and watch over, encourage and develop our human and fiscal resources.
Through the efficient delivery of essential services, we make the New Paltz Vision possible.