November 2021
---
Venture Fest 2021 was a success, bringing the entrepreneurial community back together in person for information, networking, food and drink. We focused on two critical themes, mentorship and the importance of investing locally. Each section of this newsletter highlights our need to focus on our region, to continue to build the infrastructure required to thrive. You can join our efforts to build the entrepreneurial community in our region by joining the HV Venture Hub.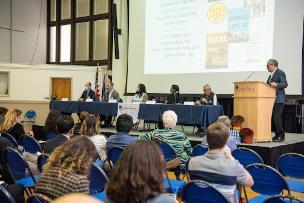 ---
Entrepreneurs
Joan Bucchino, MSEd, CLC, is the founder and CEO of J Grace Corporation which has two divisions: an LED lighting, electric heat pump, and EV charging station distributor that sells primarily to homes and commercial business owners (One Green Nation) and Smart Game, a patented health/sustainability habit formation tool for kids, sold to school districts. Joan has been in business for over a decade, and recently knew she needed to hire some technical talent in order to automate her daily 1GreenNation operational tasks while also being freed up to focus her time on SMARTgame, where her real passion lies. Joan has been in business for over a decade, and has been a one-woman show until recently. She knew she needed to hire some technical talent in order to automate her daily 1GreenNation operational tasks while also being freed up to focus her time on SMARTgame, where her real passion lies. As Joan learned, it's difficult to find, hire and onboard the right candidates when you are buried in the day-to-day of running a business. Joan wanted help to steer it back in that direction while continuing to run 1GreenNation. Through her work with the utility companies, Joan learned about NYSERDA's Workforce development grant which assists WBE's and clean energy companies to fund new hires but she was not sure if she could handle it. That's when Joan came to HV Mentors, seeking hiring and accountability guidance so that she could assess and understand the risks involved with hiring. With that new understanding, she could take this crucial step in sculpting the final, full-vision of her business with confidence and energy.
HV Mentors paired Joan with Christopher Byrnes, who has an array of business and startup experience and is currently a Product Manager with IBM. Joan said Chris was not only a great sounding board and partner, but he got her to put thoughts on paper and focus on finding a hire that would bring quick value to her company. Their project was a success; Joan hired two people through her work with Chris and is now able to get SMARTgame® kits distributed in schools from Long Island, to NYC to New Paltz/Woodstock starting in early Spring. The new employees are adding 1GreenNation operational firepower, and within the first few weeks have also enabled the creation of a whole new e-commerce website that will increase clean energy revenue and value right away. Joan's new hires are learning every single thing about auditing and selling her 1GreenNation projects, which in turn allows Joan to focus on sales and growing the business further. "The first hire in my business has been one of the hardest things, and with Chris's support we found two people who are perfect for the job and our vision, rather than just 'the first person we could find'". As Joan put it, "next I'll find more hires to help with sales, as I continue my focus on spreading 1GreenNation and SMARTgame® out across the country."
Hiring is hard, and getting the guidance and support to find the right person is not only good for the growth of this established start-up, but Joan is creating good jobs in our local region. Mentorship is so important, and Joan is thankful that Chris took the time to lend a hand. Joan said "SMARTgame's tagline is "Shine it forward," and that is exactly what the HV mentor program did for me."
HV Mentors pairs Hudson Valley based, growth-oriented entrepreneurs of all sizes with professional mentors. They accept small businesses to hockey-stick start-ups. Mentor or be mentored .

---
Investors
Hudson Valley VentureFest Highlights Strength, Breadth and Opportunity in Region's Entrepreneurial and Investment Community
Presented by Hudson Valley VentureHub and hosted by SUNY New Paltz, the day was a gathering of more than 120 high-growth startup teams, angel investors, service providers and business educators from across the region.
The event's 10 sessions included a Welcome address from Kristin Backhaus (Dean, SUNY New Paltz School of Business) and Kenneth Pasternak (Chairman, KABR Group and Pasternak Family Foundation; Presenting Sponsor); presentation tracks for entrepreneurs, investors, and service providers; facilitated networking and introductions; and a keynote address by author Michael Shuman.

The activities concluded with MWBE Pitchfest, which invited women and/or minority-owned entrepreneurial businesses to pitch their ideas to investors and others.
It wasn't just the energy in the room that pointed to the strength of the entrepreneurial ecosystem in the Hudson Valley. Various panelists and presenters noted the level of activity in a range of business accelerators in the region, the availability of experienced mentors and entrepreneurial education resources, and the growing network of investors seeking to support the local ecosystem and help exciting startups succeed. And Michael Shuman's estimate of approximately 128,000 accredited investors in the region is an encouraging sign for continued growth.
Among those investors were Johnny LeHane and Leon Greene, two of the managing partners for the Hudson Valley Startup Fund. They shared their insights into the state of early-stage investing in the Hudson Valley and how regional and global trends in workplace culture, talent attraction, and capital have impacted their thinking about angel investing and investment opportunities for the region in 2021 and beyond.
After the presentation, Greene summed up his thoughts:
"We appreciated the opportunity to share some of what we have learned while raising and deploying capital in the region over the past 5 years. It was nice to see the community in person after a long hiatus and gratifying to hear positive feedback from entrepreneurs and investors about our thesis, methodology, and goals for scaling up our investor network and Fund to meet the needs of the region."
Johnny LeHane also noted, "On a personal level, it was great to meet face-to-face for this year's Venture Fest, and hear and share updates with so many in the Hudson Valley entrepreneurship ecosystem. It's exciting to see new entrepreneurs and businesses as well as for them to have the opportunity to meet some of the experienced investors and service providers in the region."
For more information about Hudson Valley Startup Fund, please contact Fund Manager for Communications, Andrew Schulkind at info@hvstartupfund.com, and visit our website at www.hvstartupfund.com. Please follow HVSF on LinkedIn.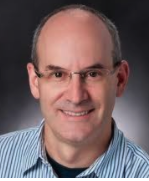 ---
Leaders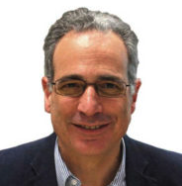 Despite its strengths, the entrepreneurial ecosystem of the Hudson Valley is crippled by a huge capital market failure. Roughly 60-80% of the jobs in the region are in local businesses or institutions, and yet almost none receive a penny of investment from residents. Mobilizing local investment could fix this problem by moving $300-400 billion into these businesses, which would greatly expand local jobs, wages, and tax receipts.
The 2.3 million residents who live in the seven Hudson Valley counties have approximately $509 billion in stocks, bonds, mutual funds, pension funds, and insurance funds. Shifting even 1% of those savings into local businesses--$5.1 billion per year—could provide an unprecedented stimulus for the regional economy. This could be accomplished through five simple, low-cost actions.
First, educate the public about the growing opportunities—and benefits—of investing locally. For example, since investment crowdfunding was legalized in 2016, more than a million Americans have invested more than one billion dollars in 4,000+ local businesses. The average business has raised $300,000. The average investment is $800. The most successful entrepreneurs have been women and people of color—precisely those people the current system overlooks.
Second, create a network of neighborhood groups that bring together local companies and investors. In Port Townsend, Washington, a group like this called the LION (Local Investment Opportunity Network) has injected $800,000 per year into the local businesses since 2007. Port Townsend has 10,000 residents. Scale this up to the Hudson Valley, and the region could enjoy $184 million of additional investment per year.
Third, publish an online list of all local companies currently seeking local investment. A colleague and I have been doing this for Baltimore on a site called the Maryland Neighborhood Exchange. Over the past year, we have helped mobilize nearly $4 million into three-dozen small businesses, mostly led by BiPOC entrepreneurs.
Fourth, get county and town governments to help by issuing small-denomination municipal bonds. The state of Connecticut's Green Bank recently issued $25 million in these kinds of "baby bonds" to support solarization of the state. Within a day, the bond issue was oversubscribed by a factor of four.
Finally, create several local investment funds, perhaps with each focused on a special category of business such as food, energy, small-scale manufacturing, and so forth. Funds like these save local investors the challenge of finding, vetting, and managing complex portfolios, while also providing diversification and liquidity. A good example is the Boston Impact Fund, which is putting $10 million into BiPOC entrepreneurs.
Here's my challenge to local politicians, policymakers, and changemakers. Can you identify another strategy that could bring more money into the region, more cost-effectively? If not, it's time to get the local investment revolution rolling.
---
Service Providers
One of the exciting presentations at Venture Fest this year was the introduction of a new program, Accelerate HV. This initiative is the brainchild of local Angel investor and mentor, Jeff Werner, and Attorney, Shirin Movahed Rakocevic, who believe there is a need for a more comprehensive and long-term investment in Hudson Valley Main Street businesses, particularly in light of the pandemic.
As Michael Shuman addressed in his keynote speech at VentureFest, there is wide-ranging value in investing in local economic ecosystems. Recognizing both a funding gap for small businesses and a lack of easily accessible, practical support and advice, Werner and Rakocevic sought to address both issues by forming Accelerate HV, which will officially launch in the Spring of 2022.
Accelerate HV will be funded by the newly formed Hudson Valley Small Business Fund, which is currently seeking investors for this important venture. Unlike most accelerator programs which are only a few months long, Accelerate HV will be an intensive 5-year commitment with the goal of supporting local business in increasing revenues by at least 3x. As Rakocevic explained in the VentureFest presentation, the focus is on "helping entrepreneurs from set-up to expansion. We'll address many of their business needs."
The value-packed program will include coursework, weekend workshop intensives, one-on-one mentoring and coaching, and will be custom-tailored for each business to receive the tools neces-sary to grow and succeed. There will be a significant focus on the financial modeling and management of the business, which Werner describes as the "hub" of the program, "so that everything discussed, and every decision made can be tracked through the model." Notably, at the end of the program there will be a "Deal Day" where the businesses will have the opportunity to pitch to the Fund and other financial institutions for loans and investments.
Accelerate HV will work in partnership with a host organization, who will be vetting businesses as part of the cohorts. For the first cohort, Accelerate HV is in communication with Hudson Valley Women in Business, so initially the focus will be on local women-run businesses.
For more information, please see https://acceleratehv.net/
---
Before Silicon Valley, The HV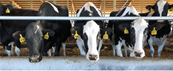 Dairypreneurs - Hudson Valley
Full Disclosure: this blog is personal. My great-grandfather Edward Delaney, immigrating from Ireland, landed on a dairy farm in Salt Point, Dutchess County. Milking dairy cows was his primary skill.
Dairy farmers are courageous entrepreneurial risk-takers. Gallup ranks risk-taking as a top ten essential entrepreneurial strength. Dairy farmers manage 360-risk daily. The dairypreneurs' reward? An average $62,000 income.
The hay days for dairy
'The finest land for cultivation I have ever set foot upon'. Henry Hudson
Hudson's 1609 report made the Dutch East India Company's angel investors very happy and wealthy (20+% annual returns for 150 years). Butter became the first processed dairy product and a reliable source of revenue. The dairy entrepreneurial economy in the Hudson Valley took off. Thousands of new dairypreneurs launched farm startups in the 1800 and 1900's.
Fast-forwarding history- Hudson Valley dairy opportunities attracted the likes of JC Penney in 1921, the Borden Family in Wallkill, and Dairylea. JC Penney, the retail entrepreneur, created Emmadine Farm, a 1,000 acre farm with 500 Guernsey cows in Hopewell Junction. He even set off a price-war for his champion bulls.
Gail Borden, dairypreneur, revolutionized the dairy industry by inventing and patenting condensed milk in 1856, the first national dairy brand.
Dairylea Cooperative Inc. was the original Hudson Valley dairy cooperative. The Cooperative's membership grew to 100,000 farms.
The new crop of brave dairypreneurs
Sam Simon M.D.
Simon continued his childhood dairy farm 4 AM work ethic when he became a surgeon. His dedication to his patients and community transferred into a 'second wind' retirement helping independent dairy farms in the Hudson Valley stay healthy. They became his new patients. Hudson Valley Fresh became his new practice. It also elicited his much-needed entrepreneurship skills and strategies. Visit www.hudsonvalleyfresh.com
Van Lamprou
To quote Muhammad Ali, "Champions possess a desire, a dream, a vision." As a child in San Diego, Van imagined a happy future as a dairy farmer. No matter that Van had not laid eyes on a real cow, yet. Van's 'second wind' career, moving to Rhinebeck, entailed envisioning, designing, constructing and investing in an all-new dairy farm, complete with robots - Del's Dairy Farm. His happy herd of 100+ cows transform their milk into ice cream at Del's Roadside, a much beloved community asset. Visit www.delsdairyfarm.com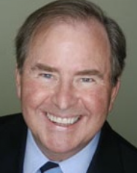 Contact welcome: Donald J. Delaney, HV Entrepreneurship Historian & Blog Writer for the HV Venture Hub at SUNY New Paltz. You can reach Don at don@dondelaney.com, 845-264-1505
© Donald J. Delaney 2021
This Before the Silicon Valley, the Hudson Valley blog offers a 400-year narrative journey honoring the icons of entrepreneurship and their impact on invention, innovation, and commercialization in the Hudson Valley.
---
Events
---
Comments? Email Kris Backhaus at backhauk@newpaltz.edu