August 2021
---
Anyone with a teacher in the family may have heard them refer to July as Saturday and August as Sunday, indicating they are getting close to going back to teaching in September. Well, it's Sunday as far as summer is concerned. Hope you are enjoying it. It certainly is greener here in the Hudson Valley with the record rainfall in July.
Before we exit summer, don't forget about our Venture Hub Book Club (August 19, 4-5pm). No heavy reading necessary. Just watch the Oscar Award winning documentary movie, My Octopus Teacher (on Netflix). Then join the "Book" Club for a discussion on how the movie has insights f or entrepreneurs and our entrepreneur ecosystem. Register Here.
And as we move towards "Monday" this fall we are looking forward to Venture Fest - Fall '21 on Wednesday, October 13 at SUNY New Paltz. See the Leaders section below for details on the exciting program that is being developed.
---
Entrepreneurs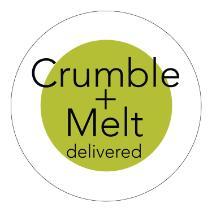 Ed Gabriels is the founder and small business owner of Crumble + Melt, a gourmet cookie company made with high quality ingredients. He also uses local butter, flour and eggs in addition to seasonal ingredients to create bold distinctive flavors. For the past four-years of being open, Ed describes business as steady and good. He could handle the small growth in clients and his small scale production and participation in local farmers markets (he sells primarily B2C). Ed's story is similar to so many small businesses: he is a one-man show who does the baking, packaging and selling. By the end of the day there is very little time to think about growing.
But Ed wanted to scale beyond what he was capable of handling himself. He discovered the HV Mentors program during SUNY New Paltz's Spring Venture Fest, which held a food-and-consumables-specific pitch competition. Ed figured that the program would be a strong place for him to get guidance on how to break away from the "staying afloat" and making plans to grow the brand.
HV Mentors matched Ed with Steve Appenzeller, an accomplished business professional who has helped businesses with problem solving, business operations design, and strategic planning. "Steve helped me achieve a lot of milestones in just a few calls. I understand my business better (the numbers and how to price and operational weak points) as well as where I need to get it". For the first time he had time and space to think about his target customer, and because of that Ed is considering where Crumble + Melt should be "showing up". For example he is considering participating in the Sheep and Wool Festival later this summer.
Ed has managed to hire a staff member to help add capacity to the operation. As his wholesale and retail arm is growing he's hired someone to do packaging work, and he hopes to add another staff member later this year. For now Ed is grateful for the ongoing conversations with Steve as he is not only being held accountable regarding goals for the business, but he is aware and guarding his most precious resource: his own time.
HV Mentors pairs Hudson Valley based, growth-oriented entrepreneurs of all sizes with professional mentors. They accept small businesses to hockey-stick start-ups. Mentor or be mentored .

---
Investors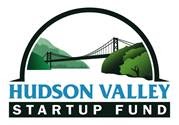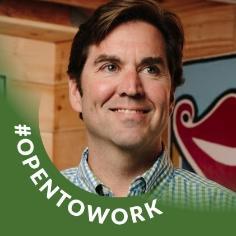 We recently asked Johnny LeHane, a managing member of the Hudson Valley Startup Fund, to share some of his experiences since HVSF's inception — what he loves about the work and what he's seen as the entrepreneurial ecosystem in the Hudson Valley has grown.
In the 6 years since I was first introduced to impact angel investing and co-launched the Hudson Valley Startup Fund, I have had the pleasure to be a part of organizing interactions between dozens of investors and hundreds of local and regional entrepreneurs and startups.
HVSF has raised over $2 million since its inception in 2016, and including additional investments by our members alongside HVSF, we have deployed over $3.5 Million into 14 companies in the region.
Working with dedicated founders and their teams as they are forming and solidifying their business model and strategy is the most enjoyable part of angel investing. It's a lot of fun to leverage my own experiences as a business owner, overcoming a wide variety of business challenges, and to see other investors support startups in the same way. For me, this culminates in that moment when a founder figures out how to communicate their unique perspective on their market.
When working with founders raising capital, often for the first time, I like to help them realize their pitch is an opportunity to share their industry expertise and to distill the complex problems they are solving into something industry outsiders will understand. Investors usually have a great deal of business savvy, and once they hear a clear presentation of a new industry dynamic, they can quickly draw parallels to their own experience. This can draw them deeper into the discussion.
Entrepreneurs who are pitching need to balance getting that engagement, which is the first step toward moving an investor toward making an investment decision, with the need to present critical details of unit economics, team strength, and the plan for engaging the market and gaining customer traction.
When not working with investors and startups through HVSF, I am pleased to be working with The Hudson Valley Center for Innovation to support entrepreneurs and small businesses at all points in their development cycle. We are also excited to be launching new initiatives to identify ongoing research in the Hudson Valley Region, and looking for opportunities to develop solutions and customer interactions out of that research.
We are currently surveying regional research organizations and individuals and are starting work with local colleges and universities to provide students with opportunities to collaborate with researchers and learn about design thinking, product & market development and more.
For more information about Hudson Valley Startup Fund, please contact Fund Manager for Communications, Andrew Schulkind at info@hvstartupfund.com, and visit our website at www.hvstartupfund.com.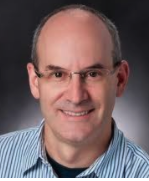 ---
Leaders

Venture Fest - Fall '21 is right around the corner. Join us at SUNY New Paltz on Wednesday, October 13 for Venture Fest - Fall '21. Venture Fest is designed to bring together the broad HV entrepreneur ecosystem including entrepreneurs (high growth startups and growth oriented small businesses), investors, services providers, and educators. Click Read more below for the Program Description.
Registration for Venture Fest will open in September.
Venture Fest Program Description
Hosted by: HV Venture Hub
Presenting Sponsor: The Pasternak Family Foundation
Annual Sponsors: Schwartz and Heslin, GCSEN Foundation, HV Startup Fund, Upstate Capital
Venture Fest Sponsors: if you are interested in being a sponsor of this Venture Fest, please contact Kris Backaus, Dean, School of Business, SUNY New Paltz (backhauk@newpaltz.edu)
Time

Name

Description

12:30-1:00

Registration and Networking

1:00 - 1:45

Welcome and Keynote Panel

Innovation in the HV Panel with panelists covering innovation of business models, products, company culture, and investments models.

SECTION 1

2:00-3:00

Option 1 (for Entrepreneurs): Entrepreneurs Helping Entrepreneurs

Experience what happens when you fill a room with entrepreneurs that share at least one common characteristic: sense of place. During this session, Entrepreneurs Helping Entrepreneurs, we're bringing together Hudson Valley entrepreneurs with structured breakouts and networking.

2:00-3:00

Option 2 (for Investors): HV Startup Fund - Why Organized Regional Angel Investment is Critical to the HV Region

In this Session Johnny LeHane, Manager of the HV Startup Fund since its inception in 2015 will share the brief history of the fund, the successes and lessons learned, and why HVSF is bullish on doubling down and expanding the network outside the Hudson Valley in 2022 and beyond.

2:00-3:00

Option 3 (for Services Providers): Service Providers in the HV Entrepreneur Ecosystem

Highlighting new and innovative programs for services providers to effectively engage with HV entrepreneurs, including the potential for $2M+ new money to flow from entrepreneurs to HV services providers.

SECTION 2

3:15-4:15

Option 1 (for Entrepreneurs, Investors, Services Providers): Meet the Mentors

Connecting up (speed dating format) some of the region's most impressive entrepreneurs with subject matter experts who volunteer within the HV Mentor Program.

3:15-4:15

Option 2 (for Educators): HV Entrepreneurs Educators Forum

A follow-up session for higher education staff and professors involved in developing and teaching entrepreneurship programs across the HV. The first two Forums were held Jan '20 and Jan '21 with over 14 HV colleges represented.

SECTION 3

4:15-5:00

MWBE Pitch Competition! This year Venture Fest pitch competitions invites women and/or minority owned entrepreneurial businesses to pitch (three minutes) for the following awards: 1st Place (best overall pitch, $2,500), 2nd Place (second best overall pitch, $1,500), and Social Impact Award (for the business with the most potential to make a positive and significant social impact, $1,000). High growth startups in the HV, and growth oriented small businesses in the HV are eligible to apply to pitch.




We'll select up to 7 entrepreneurs to pitch. Apply Here (or click to see more info on applying).

SECTION 4

5:00-6:30

Oktoberfest Theme Networking: meet others in the HV entrepreneur ecosystem while enjoying German food, drinks, and music.




HV Food & Beverage Showcase: meet HV entrepreneurs with innovative food & beverage products and sample their products.
---
Service Providers
Many service providers love to help entrepreneurs, but are faced with the challenge that entrepreneurs often don't have the funding to pay for services, especially in early stages. This is a real dilemma since entrepreneurs desperately need the help of CPAs, lawyers, marketing firms, and technology providers. And even if entrepreneurs have the funding to pay for services they don't often know the services providers that are experienced in working with entrepreneurs. There is some good news coming to resolve these dilemmas. The good news comes in two forms, each addressing a dilemma above.
First, GCSEN Foundation is launching the Evergreen Water Solutions Accelerator that will invest $5.8M in 55 water solutions companies in 2022-2025. Of this, half will be required to be spent with local HV services providers. That's $2.9M! Half jokingly, we refer to this as "quantitative easing" since this new money today is most likely invested in Wall Street through an investor's Schwabb or Fidelity account, and will now move to being invested in water solutions companies who will spend it with HV services providers. If you have any questions about the Evergreen Water Solutions Accelerator, please contact Tony DiMarco (tony@gcsen.com).
Second, even with that $2.9M of new money that will seek out HV service providers, how will an entrepreneur find the right service provider? The HV Venture Hub has launched its Resource Directory that will list and profile HV service providers who wish to be visible to HV entrepreneurs. This Resource Directory is publicly available on our HV Venture Hub website. We encourage any organization that supports entrepreneurs to create a Directory Listing (by becoming a paid Organization Member, annual fee $75). See Growth Zone Directory Example and GCSEN Foundation Directory Listing Example. Services Providers who are interested in a Directory Listing can Sign Up Here. If you have any questions about the Directory Listing, please contact Kris Backaus, Dean, School of Business, SUNY New Paltz (backhauk@newpaltz.edu)
---
Before Silicon Valley, The HV
Steve and Shelly Turk, Serial Entrepreneurs
Before Product–Market Fit became a startup tool, the Turk Family was linking families to a high-quality, horse-centered resort experience at Rocking Horse Ranch (originally opened in 1958), and Splash Down Water Park (opened in 2004).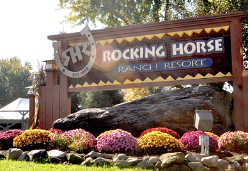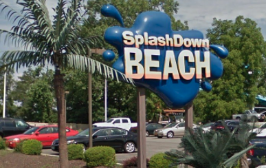 Born into an innovative hospitality-entrepreneurial family, who revolutionized the dude ranch experience; Steve Turk's future was predictable. Then came the University of Miami. Steve returned to the Hudson Valley in 1980 with an entrepreneurial vision, youthful energy, a generational love for ranch hospitality, and a new secret sauce -- Fun!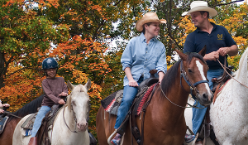 From Good to Great
Steve Turk, Danny Meyer of Union Square and Shake Shack, and Stanley Marcus of Neiman Marcus share two entrepreneurial success traits: they love their customers and a passion for creating one-of-a-kind experiences for them. How else can you explain transforming a rundown, 20-year empty boarding house into a 500-acre world-class resort and creating a regional water park summer destination, and a 40-acre Napa Valley quality spa to come. It helps to have a wife-partner, Shelly Turk, who knows her numbers.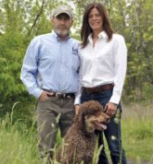 P.S. Rocking Horse Ranch burned to the foundation in an under-insured loss in 1971. A refinanced, rebuilt, and reopened Rocking Horse Ranch II relaunched in six-months and sold-out.

Entrepreneurship Takeaways
It's never too late to start again. Rocking Horse was an entrepreneurial career change for Steve's father.

A brand-loyal community creates a platform to build serial entrepreneurial startups.

Create a feeling (e.g., Fun) as a gateway to brand trust and LTV (long term value). Turk Hospitality designs and delivers Fun into every guest experience touch point.
This Before the Silicon Valley, the Hudson Valley blog offers a 400-year narrative journey honoring the icons of entrepreneurship and their impact on invention, innovation, and commercialization in the Hudson Valley.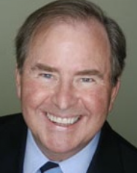 Contact welcome: Donald J. Delaney, HV Entrepreneurship Historian & Blog Writer for the HV Venture Hub at SUNY New Paltz. You can reach Don at don@dondelaney.com, 845-264-1505
© Donald J. Delaney 2021
---
Events
Aug 9 (Zoom)

Meet the Media Panel

, 6:00pm, hosted by Hudson Valley Women in Business

August 11, 18, 25 (Zoom)

Marketing from the Ashes: How to Drive a Post-COVID Comeback

, 6:00pm – 8:00pm, hosted by Women's Enterprise Development Center

August 11 (in-person Syracuse):

Strengthening New York's Industrial Base

, 8:30 am – 12:00 pm, hosted by FuzeHub, TDO, AIM

August 26 - August 29 (Kingston):

2021 Summer Boot Camp for Film & Television

, hosted by Stockade Works,

Registration Deadline is August 9

September 13 (CO. in Rhinebeck):

Hiring & Keeping Employees

, 6:00pm, hosted by Hudson Valley Women in Business

September 16 (Online):

Invest NY: Women's Health

,

12:00pm - 5:00pm, hosted by Upstate Capital and NYSTAR

September 24 (Zoom):

A Climate Conversation: Lessons Learning in a Generation of Sustainable Business Practice

, 12:00 - 1:15pm, hosted by

Sustainable Hudson Valley

September 29 (Hybrid):

Buffalo Private Equity Summit

,

hosted by Upstate Capital

October 13 (SUNY New Paltz):

Venture Fest - Fall '21

. Save the date and the time (12:30-6:30pm). See preliminary program details in this newsletter.

October ( Hybrid) Invest NY: Climate Tech, hosted by Upstate Capital and NYSTAR.
---
Comments? Email Tony DiMarco at dimarcoa@newpaltz.edu