Curated by Donald Albrecht and Dianne Pierce
Morgan Anderson, Howard Greenberg Family, and Corridor Galleries
August 29 — December 16, 2012
January 23 — March 10, 2013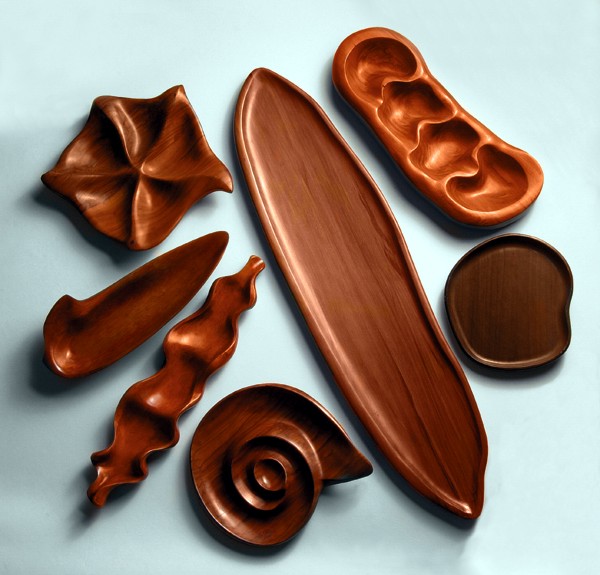 Russel Wright, Oceana decorative accessories, wood, 1930s


Russel Wright: The Nature of Design explores the work and philosophy of renowned industrial designer Russel Wright, whose former home in the Hudson Valley—Manitoga—is now a national historic landmark. The exhibition focuses on one of Wright's most pervasive preoccupations, which also has much relevance today: the relationship of humankind with the natural world. While examining Wright's entire career from the 1920s through the 1970s, this exhibition will focus on his work between 1945 and 1968, when Wright increasingly designed in experimental and innovative ways.
A special component of the exhibition—Man and Nature in the Hudson Valley, organized by Kerry Dean Carso, PhD—provides a historical context for Russel Wright's designs and his interest in natural forms.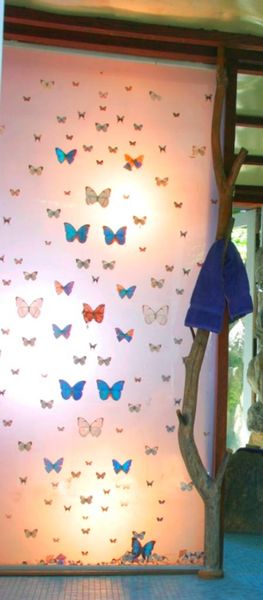 Sliding door panel at Manitoga incorporating actual butterflies pressed between sheets of translucent plexiglass.
The exhibition is accompanied by a fully-illustrated catalogue featuring essays by co-curators Donald Albrecht and Dianne Pierce and by Kerry Dean Carso, PhD. The catalogue also includes images and text from a slide talk developed in the 1960s by Russel Wright to promote his philosophy of modern living and the importance of maintaining a close relationship to nature.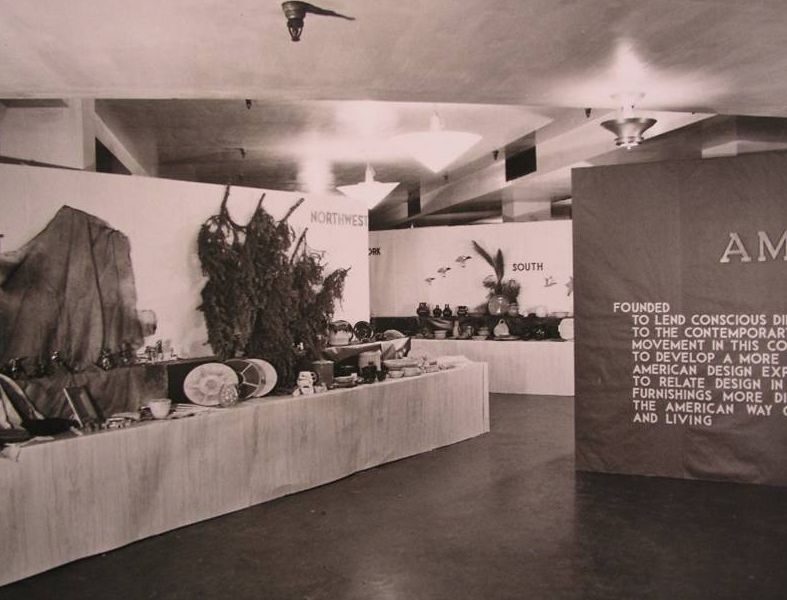 Entryway to the American-Way exhibition of American Design home furnishings at Macy's, ca. 1940.

Donald Albrecht has curated exhibitions that have ranged from overviews of cultural trends, including World War II and the American Dream and Green House: New Directions in Sustainable Architecture and Design for the National Building Museum, the National Design Triennial for the Cooper-Hewitt National Design Museum, and Paris/NewYork: Design Fashion Culture, 1925–1940 for the Museum of the City of New York, to profiles of individual design firms and artists, including The Work of Charles and Ray Eames and Eero Saarinen: Shaping the Future. Albrecht teaches in the Masters Program in the Decorative Arts at the Cooper-Hewitt and lectures frequently about architecture and design at other institutions. He is a Fellow of the American Academy in Rome.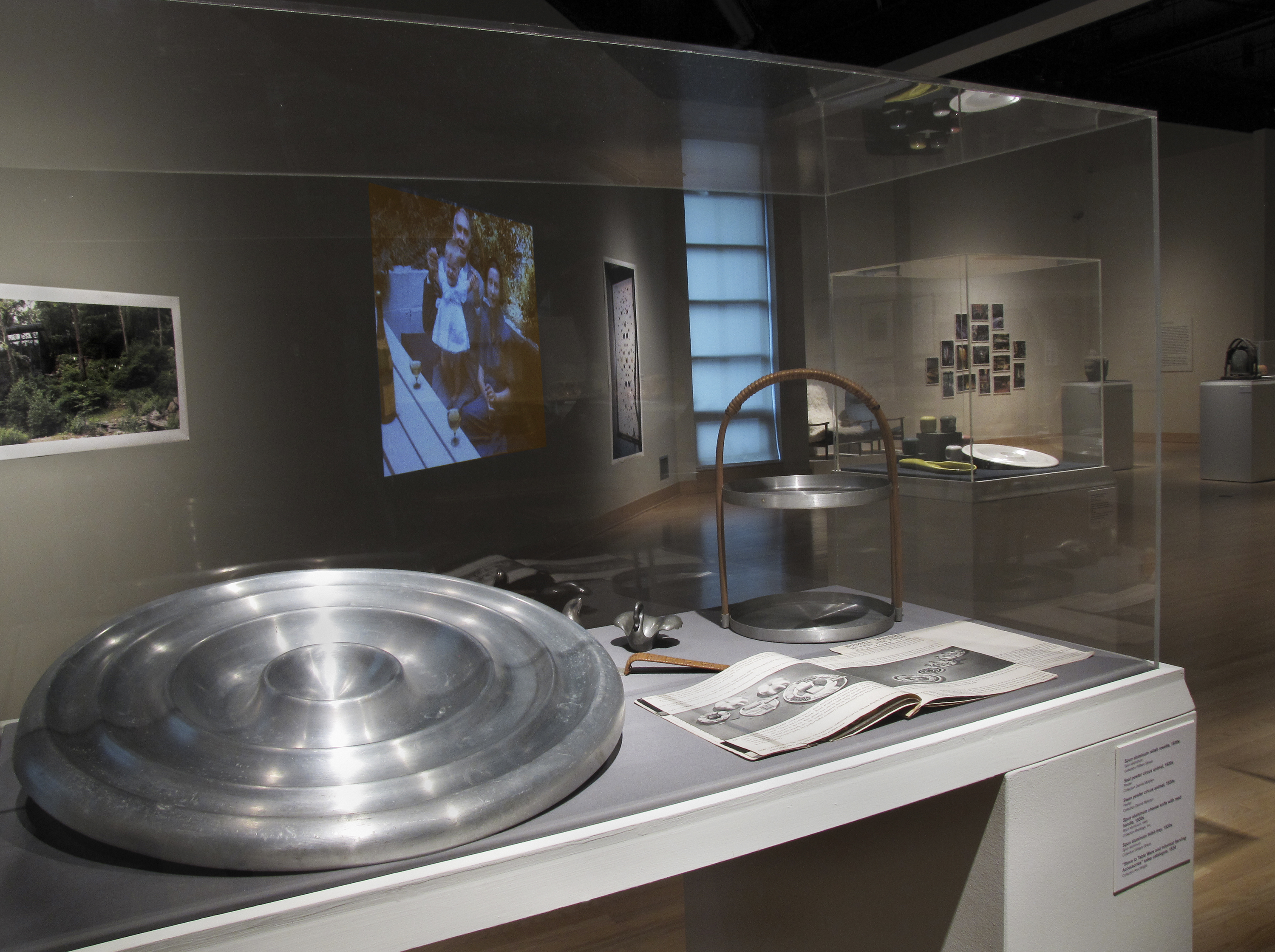 Dianne Pierce is the former Museum Education Director at Manitoga/The Russel Wright Design Center. She is an adjunct faculty member, teaching the history of design, in the Department of Art History at the State University of New York at New Paltz as well as faculty at Parsons The New School of Design in New York.

Kerry Dean Carso, Ph.D., is an Associate Professor of Art History at the State University of New York at New Paltz who teaches courses in American art and architecture, with a special emphasis on the Hudson Valley region.
This exhibition is presented in partnership with Manitoga/The Russel Wright Design Center. Funding for the printing of the exhibition catalogue has been provided in part by Furthermore, a program of the J.M. Kaplan Fund.