Curated by Daniel Belasco
August 31 – December 11, 2016
Morgan Anderson Gallery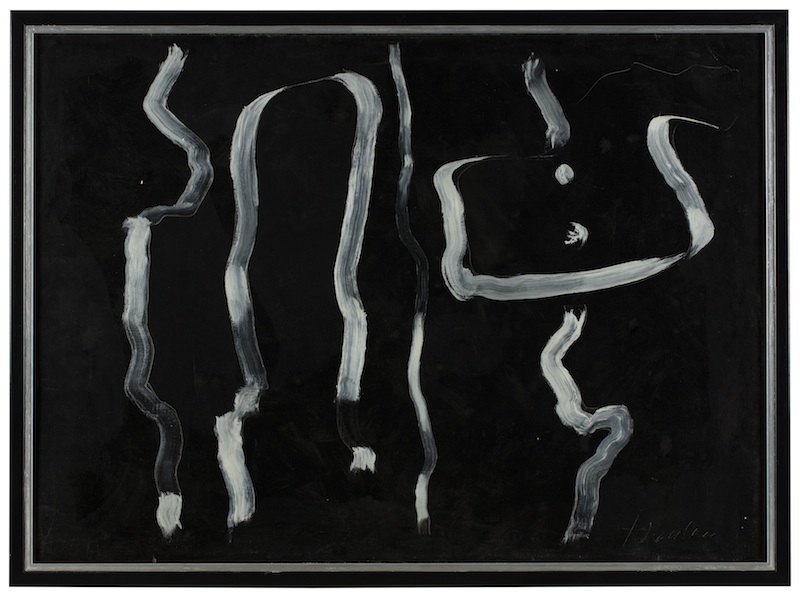 Bradley Walker Tomlin, Tension by Moonlight, 1948, oil on canvas, Everson Museum of Art, Gift of Mrs. Kathleen Tomlin, Mrs. Earle Dockstader, and Jean Barron, PC 78.36
Painter Bradley Walker Tomlin (1899–1953) was a key figure in Abstract Expressionism and a longtime resident of the Woodstock art colony. This brilliant artist has for too long been neglected. The Dorsky Museum, in partnership with the Everson Museum of Art, is presenting the first retrospective and catalogue to reassess Tomlin's art and legacy in over four decades.
Bradley Walker Tomlin: A Retrospective includes over 40 paintings, works on paper, photographs, and printed materials, charting Tomlin's development from magazine illustrations of the 1920s to large-scale abstract paintings of the 1950s. Exhibition highlights include original cover illustrations for House & Garden from the Condé Nast Archive, Art Deco-influenced still life paintings, Cubist-Surrealist paintings, and major Abstract Expressionist canvases.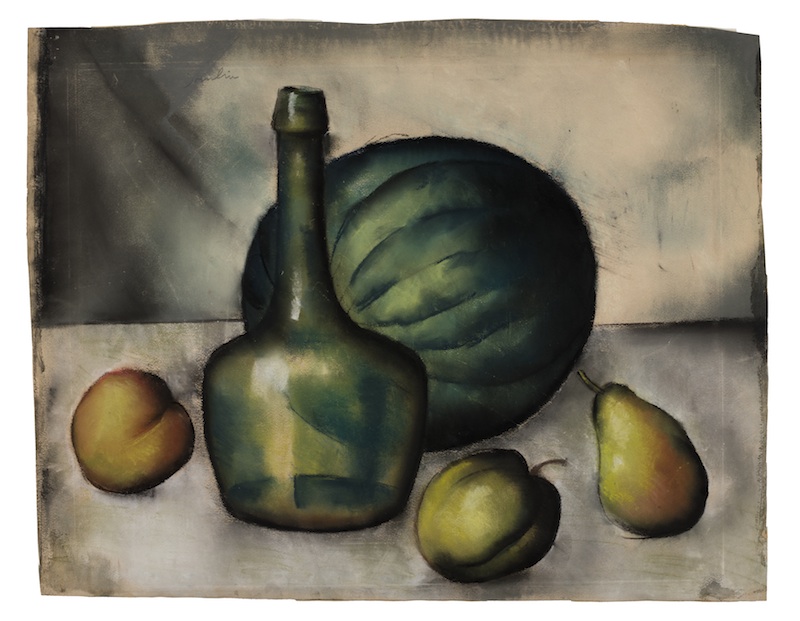 Bradley Walker Tomlin, Still Life with a Green Bottle, c. 1925–1930, pastel and gouache on paper, Everson Museum of Art, gift of the Estate of Mrs. Catherine Bunker Parsons, PC 81.81
Lenders to the exhibition include The Metropolitan Museum of Art, Whitney Museum of American Art, Condé Nast Archives, Frances Lehman Loeb Art Center at Vassar College, Albright-Knox Art Gallery, Munson-Williams-Proctor Arts Institute, Sarah Lawrence College, Archives of American Art and other important public and private collections.
Following its presentation at The Dorsky, the exhibition will travel to the Everson Museum, where it will open in February 2017.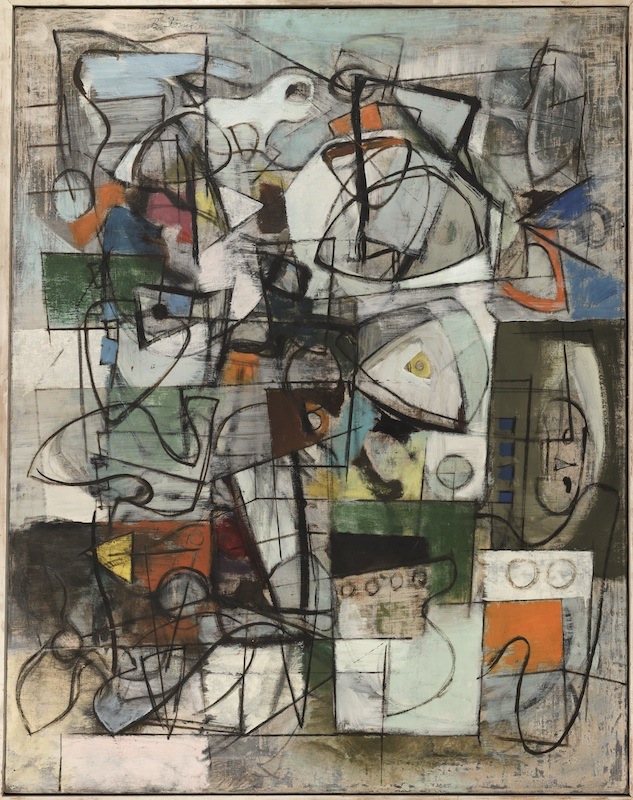 Bradley Walker Tomlin, Interplanetary Greeting, 1946, oil on canvas, Herbert F. Johnson Museum of Art, Cornell University, acquired through the generosity of Alice F. and Robert M. Palmer, with additional support from the Museum Membership Fund, 89.012
Funding for Bradley Walker Tomlin is provided by the Helen Frankenthaler Foundation, the Malka Fund, the Everson Museum of Art, Friends of the Samuel Dorsky Museum of Art, the Samuel Dorsky Museum of Art Special Exhibitions Fund and SUNY New Paltz.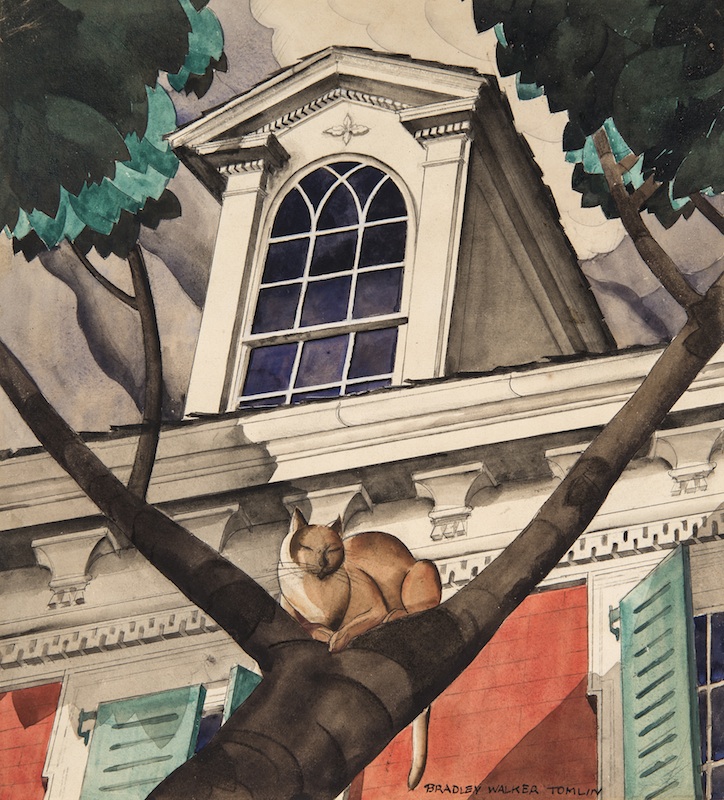 Bradley Walker Tomlin, Untitled Cover for House & Garden, 1926, watercolor on paper, collection of Arthur A. Anderson, photo: Bob Wagner
Catalogue
The exhibition is accompanied by a fully illustrated, 138-page catalogue featuring an extensive critical essay by curator Daniel Belasco, and additional essays by Bard College art history professor Tom Wolf, Everson Museum of Art Executive Director Elizabeth Dunbar and Albright-Knox Art Gallery Chief Curator Emeritus Douglas Dreishpoon. A selection of primary source materials and writings by and about Tomlin, some published for the first time, and a diary entry by novelist Robert Phelps, serve as a valuable addition to this extensive new document. The catalogue will be available in September 2016 on SUNY Press (www.sunypress.edu).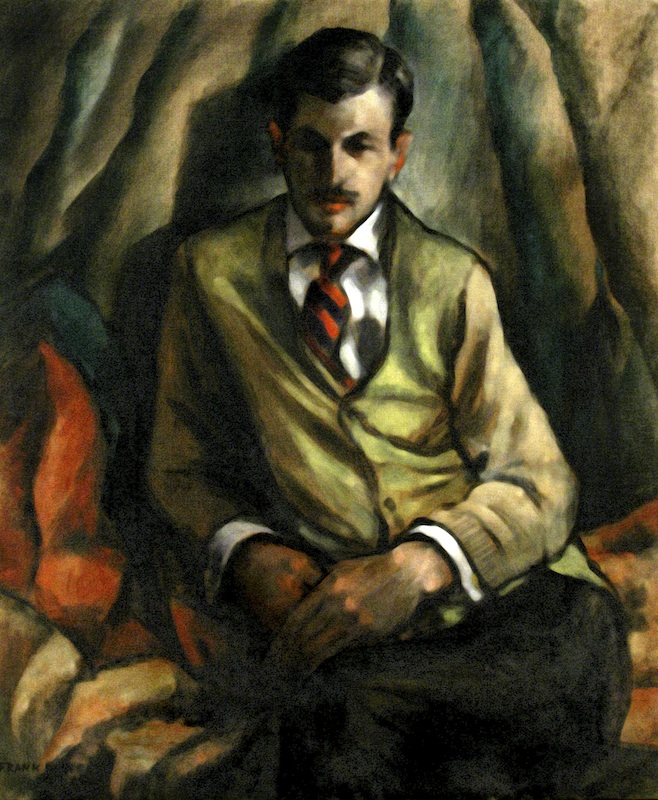 Frank Marsden London, Portrait of Bradley Walker Tomlin, c. 1926, oil on canvas, Woodstock Artists Association and Museum, gift of Mr. and Mrs. Marsden F. London
Exhibition-related Programs


Saturday, September 10, 5–7 pm
Public opening reception
Sunday, September 11, 2 pm
Panel: "Bradley Walker Tomlin" with art historians Svetlana Alpers and Tom Wolf, exhibition curator Daniel Belasco, moderated by Janice La Motta, Executive Director the Woodstock Artists Association and Museum
Sunday, October 2, November 6, and December 4, 2 pm
Free First Sunday Gallery Talk with guest educator Kevin Cook
Sunday, November 13, 2 pm
Gallery talk with exhibition curator Daniel Belasco
Sunday, December 4, 2 pm
First Sunday Free Gallery Tour with guest educator Kevin Cook