Curated by Valerie Ann Leeds
February 5 – July 13, 2014
Morgan Anderson, Howard Greenberg Family, and Corridor Galleries
The exhibition catalogue is available online here.
Eugene Speicher, Girl in a Coral Necklace, c. 1935, oil on canvas, 24 x 20 in., Private collection
New York painter Eugene Speicher (1883-1962) was one of the foremost American realists of his generation, closely associated with George Bellows, Robert Henri, Leon Kroll, and Rockwell Kent. Born in Buffalo, NY, Speicher first garnered national recognition in the 1910s for his incisive portraits of actors, artists, and friends, which were collected by many prominent American museums. Splitting his professional time between New York City and Woodstock, NY, Speicher expanded his repertoire to include still life, nudes, and landscape. Along His Own Lines is the first Speicher museum survey since 1963. The exhibition and accompanying catalogue explore Speicher's role in the Woodstock art colony and the New York art world and reevaluate his place in the canon of early twentieth-century American art.
Speicher is now best remembered as a portrait painter, for his association with Robert Henri, George Bellows, and Leon Kroll, and other New York realists, and for his involvement with the Woodstock art colony. From the 1920s on, Speicher's paintings were highly sought after by collectors and major American museums, such as The Metropolitan Museum of Art and the Art Institute of Chicago. He presented critically acclaimed solo exhibitions, and received many prestigious awards and numerous portrait commissions. From the vantage point of mid-career, Speicher's reputation seemed assured.
However, at the height of his success in the mid-1920s he largely abandoned the commissioned portraiture for which he was known in favor of painting likenesses of his own choosing, flower still lifes, and landscape subjects that resulted in a substantial body of work dedicated to the latter two genres. The new direction in his art, combined with the later onset of a riptide of change in the art world, left his style of painting out of favor. He had never been considered a modernist, and modernism and abstraction quickly assumed the progressive forefront.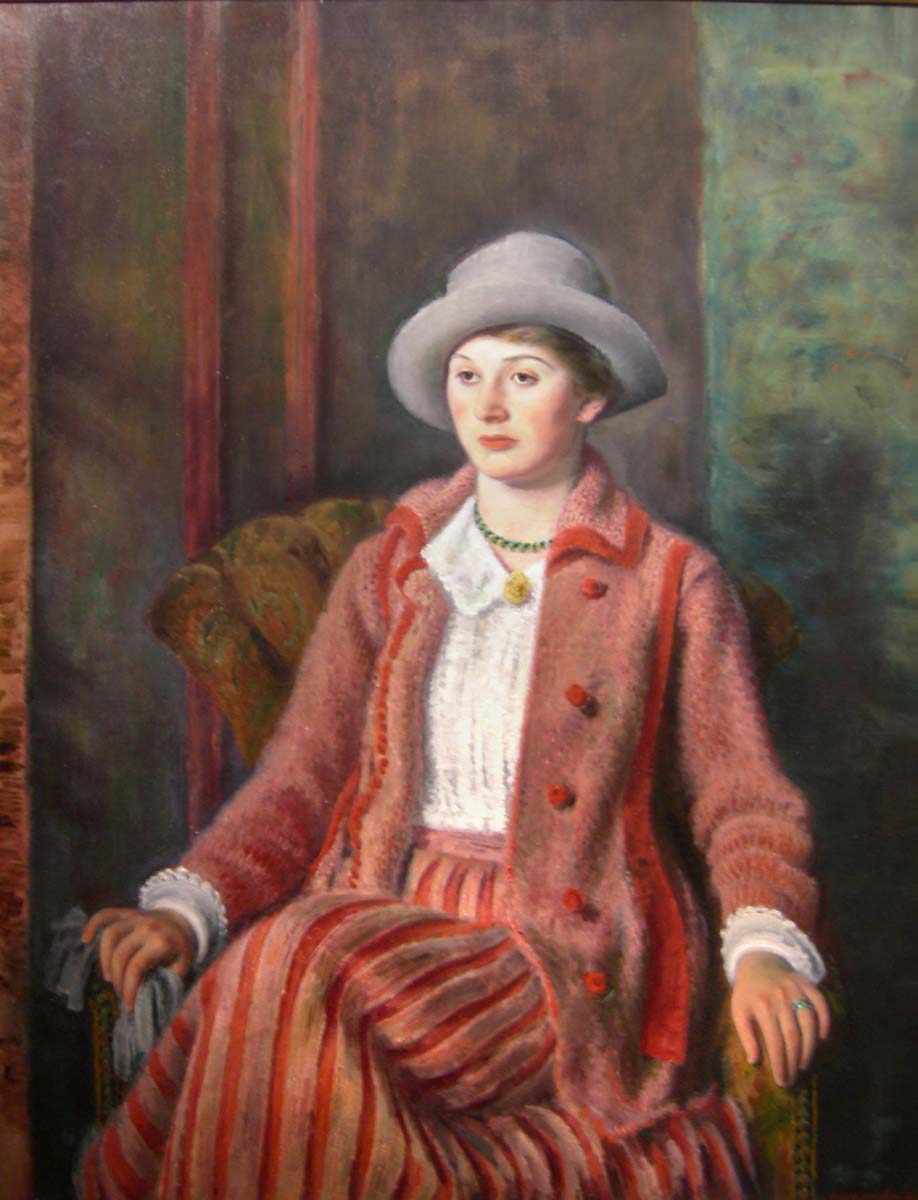 Eugene Speicher, Portrait of a Young Girl, 1923, oil on canvas, Courtesy Lois Wagner Fine Arts, Inc.

The issues of artistic identity, professional success, and the current progressive aesthetic that Speicher confronted remain as relevant in our time as they were in his. A new generation of artists and audiences will find his art and life unexpectedly instructive. Through a review of Speicher's work the development of realist painting in America in the twentieth century can be reconsidered.
Valerie Ann Leeds, PhD
Guest Curator